WHALE OF A TIME – LITERALLY
WHALE OF A TIME – LITERALLY!!!
Watching the majestic blue Whale, one of the most magnificent creatures on the planet, close-up. What more can I say? It was breath-taking.
On our last trip to Sri Lanka, which was dedicated entirely to the beaches of the west coast, we decided to throw in a dash of adventure with a whale-watching trip off the coast of Mirrisa. Mirissa is a quaint beach town further south, dotted with palm trees and lovely beaches. Sri Lanka is one of the world's best places for whale watching.
After doing a bit of research on the internet we narrowed down on Raja and the whales. We wanted to use a company which was environmentally friendly. They are a bit expensive than the other tours but it is worth the price that you are paying for. Their boats are bigger than other boats and the number of passengers is limited. They follow a protocol, keeping a safe distance so that these giant creatures are not disturbed in their natural habitats.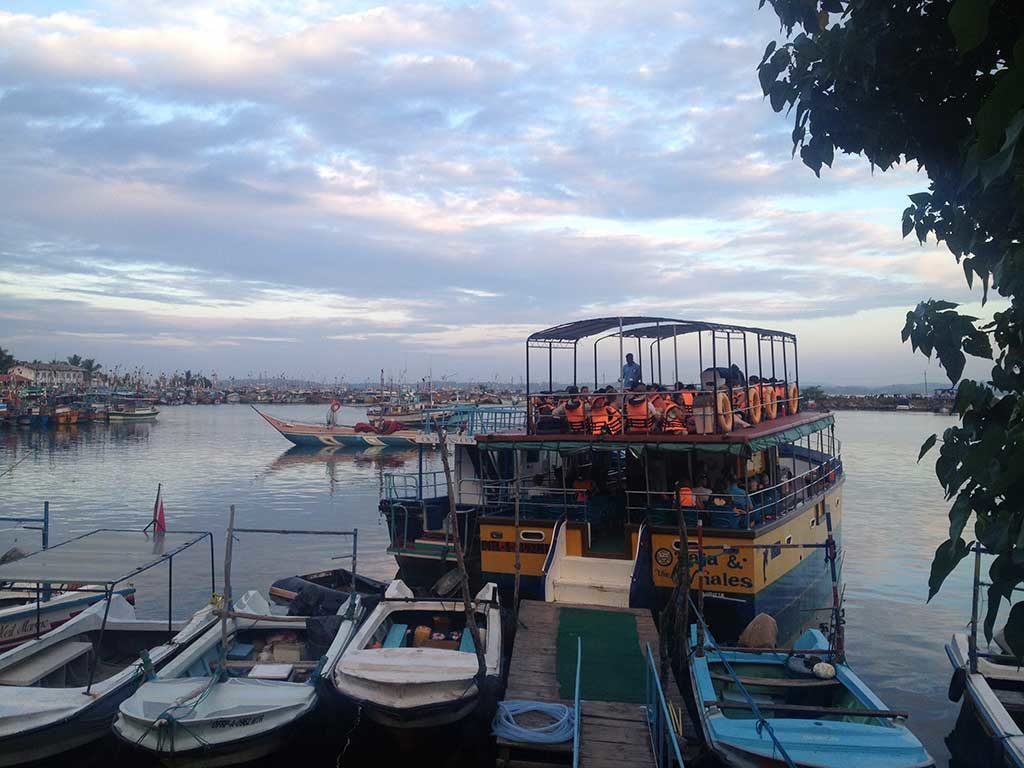 We hired a tuk-tuk for the day and reached their office in Mirrisa by 6:15 am. If you are staying at Mirrisa the pickup is included in the ticket. We paid for our ticket and walked to the harbor. The harbor is right across the office.
We boarded the boat and were served tea or coffee with biscuits. They even offered sea sickness pills (AVOMINE) which I immediately popped. The boat had an upper deck which had floor seating with cushions while the lower deck has proper seating. It is recommended that you sit on the lower deck if you have motion sickness. The sea sometimes gets really choppy.
It was beautiful to see the sunrise and the sky change colors every few minutes. Within no time we were ready and set for our adventure. Once we started on our journey, we were given an informative talk about whales and the eco-friendly policy of the company. They follow strict global guidelines on whale watching.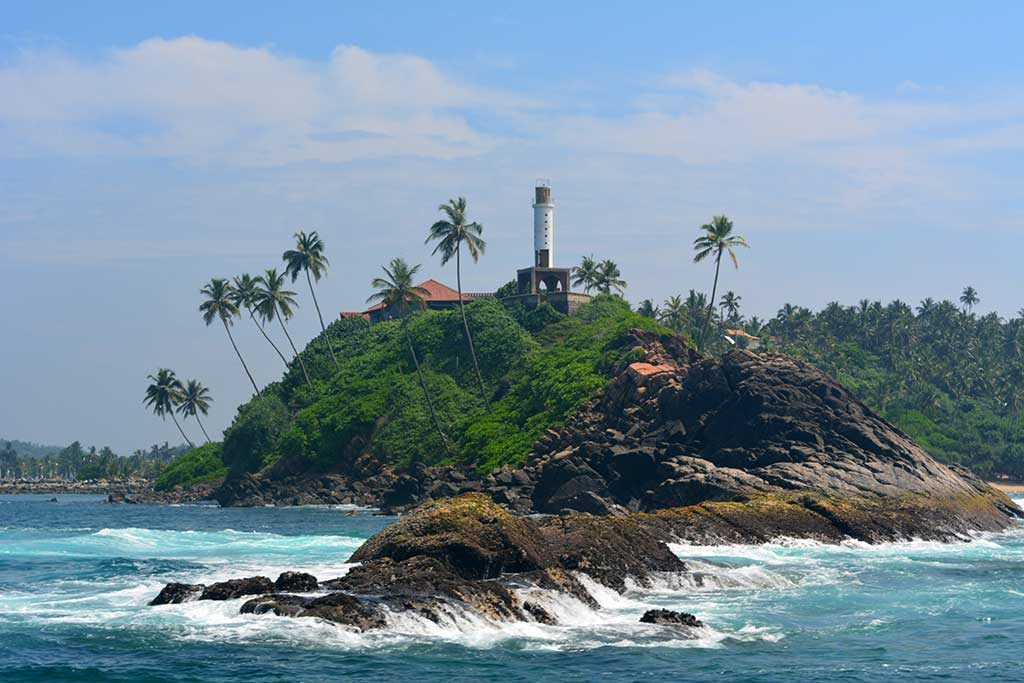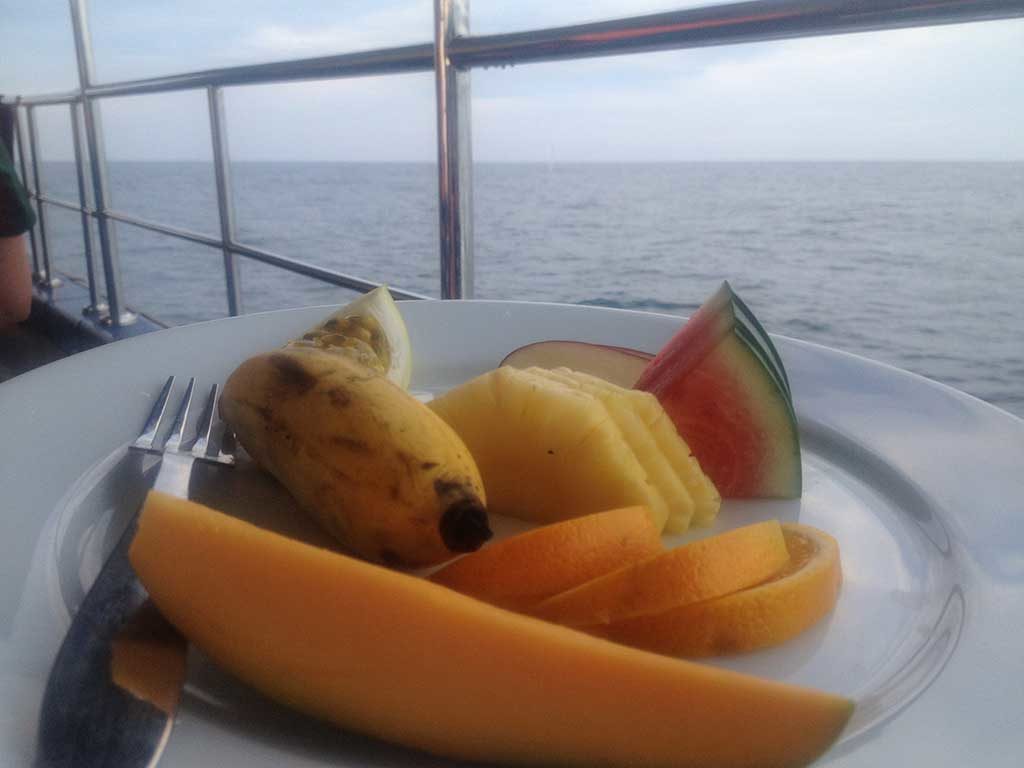 After a few minutes, the served breakfast was served. It was a simple affair of fruits, eggs, and toast. The ride initially was smooth, but as we went deep into the sea, it started getting choppy. A lot of people around us started getting sea sickness.  It felt like a roller coaster ride for some time, but so worth braving for what we experienced!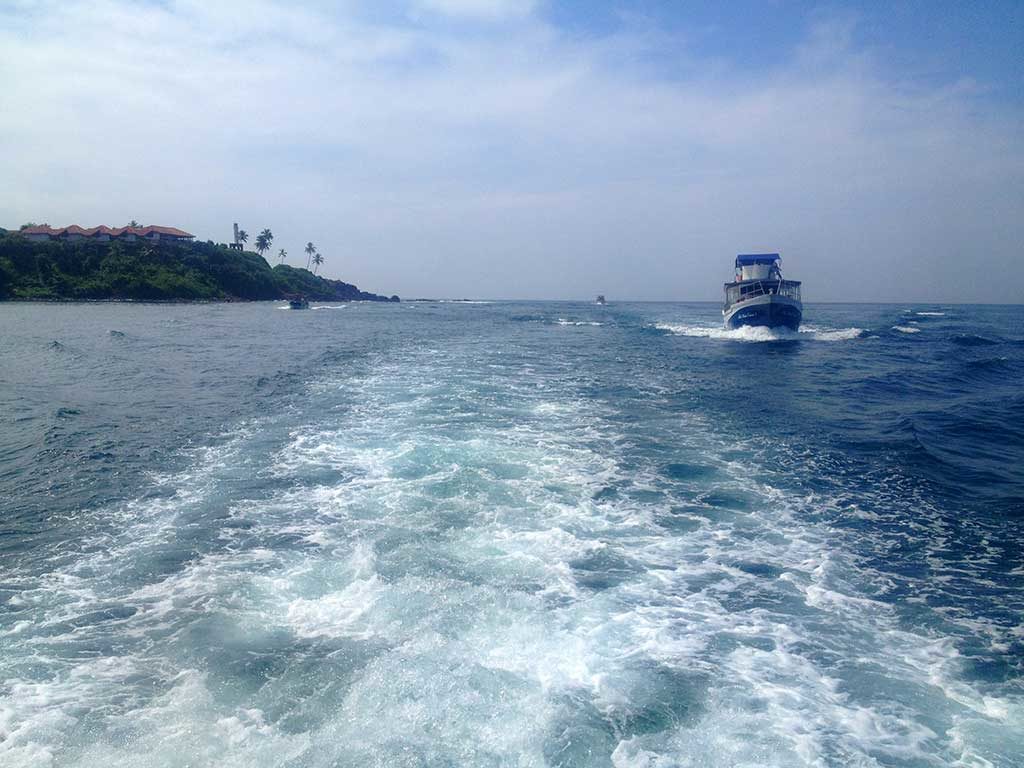 An hour passed and we didn't spot anything! I was beginning to think if I should have spent the day chilling on the beach!
Half an hour later we spotted a pod of dolphins passing so close to our boat. That made everyone on the boat happy and pepped up our spirits.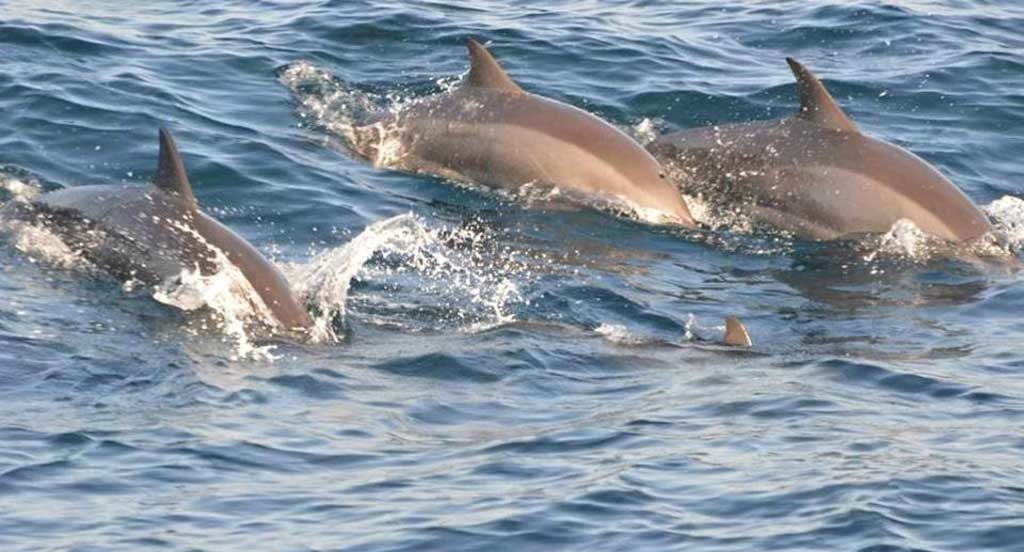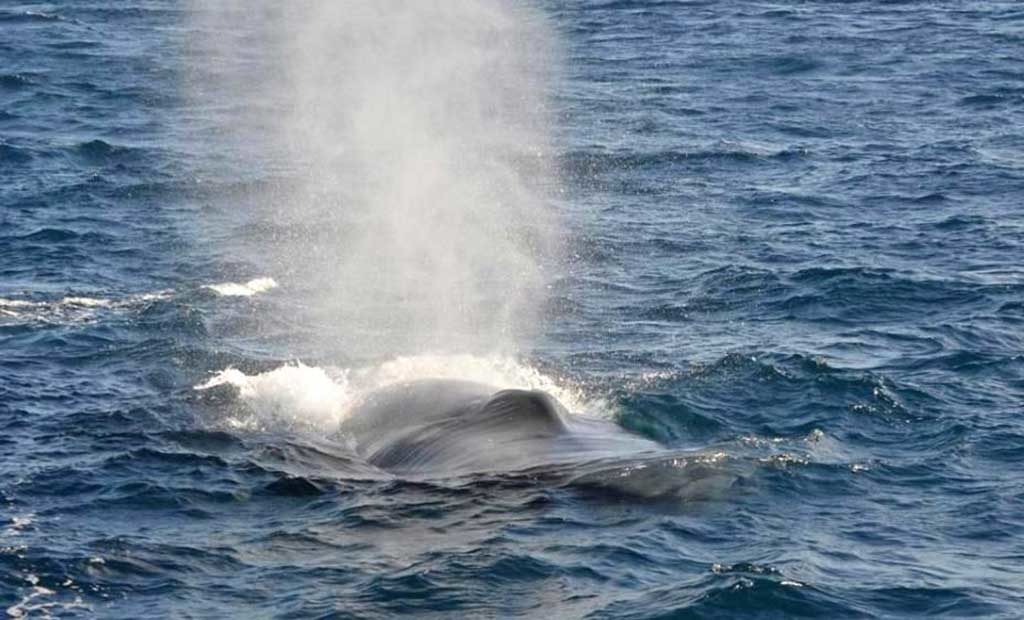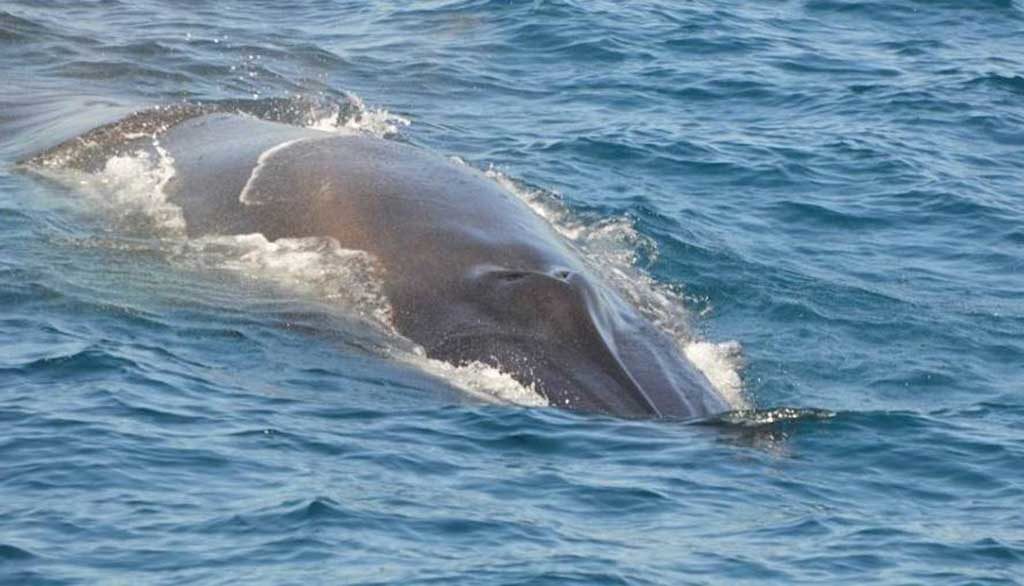 Soon our guide told us that a whale had been spotted and the adrenaline rush began!!
We were all standing on the deck of the boat, patiently waiting for the majestic creatures to give us a glimpse! Blue whales can hold their breath underwater for an average 30 minutes before they have to surface for air. They don't have a nose and can't breathe through their mouth so they rely on their blow-holes. When the blue whale exhales, the spray from its blowhole shoots nearly 30 feet into the air. That is how you spot a whale in the vicinity.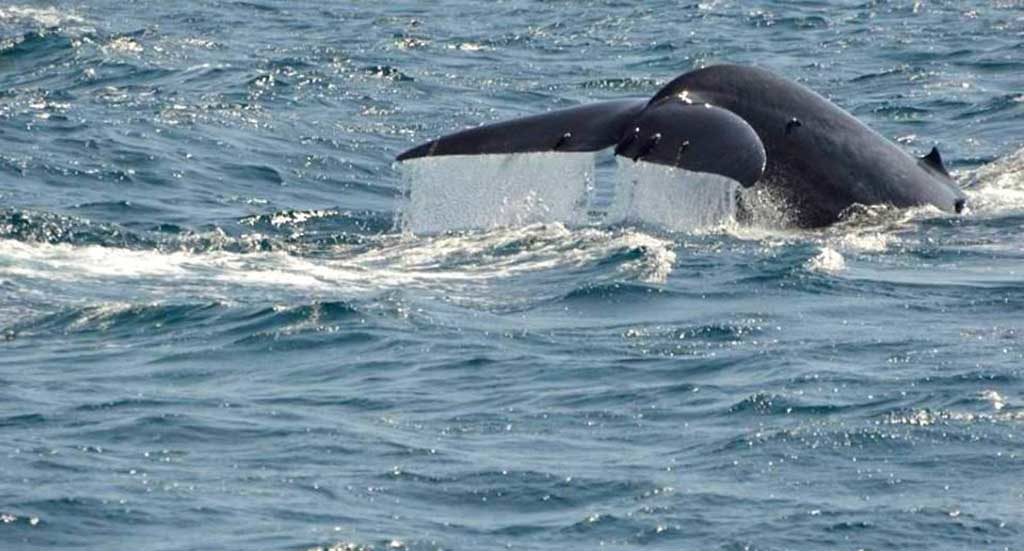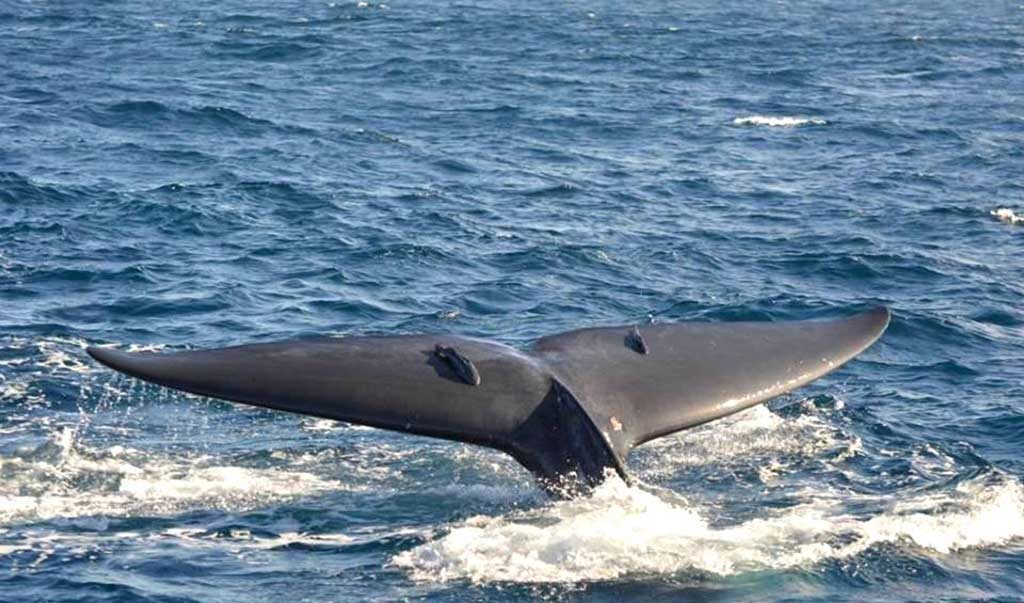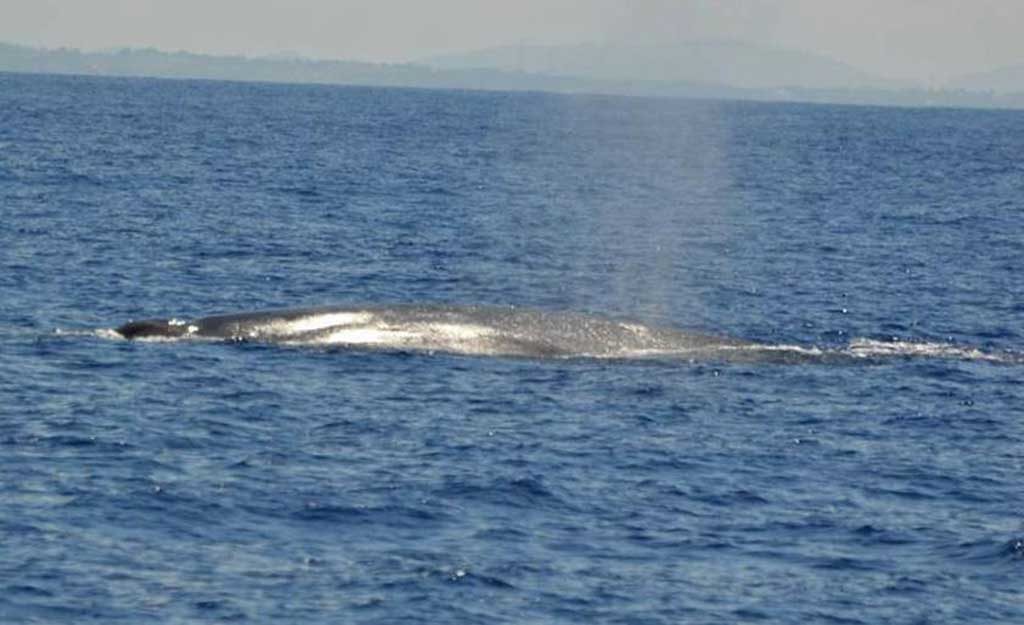 After approximately 2 hours we saw our first whale. The guides caught sight of spray from the blow hole of the whale. We then saw the whale moving out of the water and flipping its tail back in. It was incredible! The whale would surface every 15 minutes and would take a deep plunge flipping its tail, this would make us cheer and clap like kids. Over a period of two hours, we spotted eight whales, pod of dolphins and turtles mating!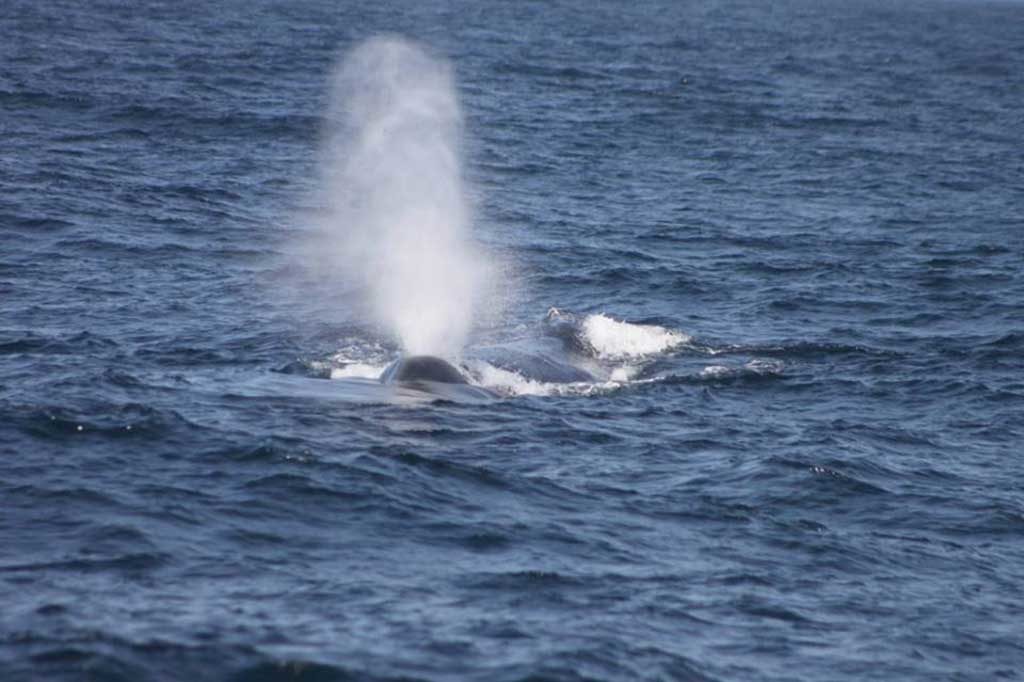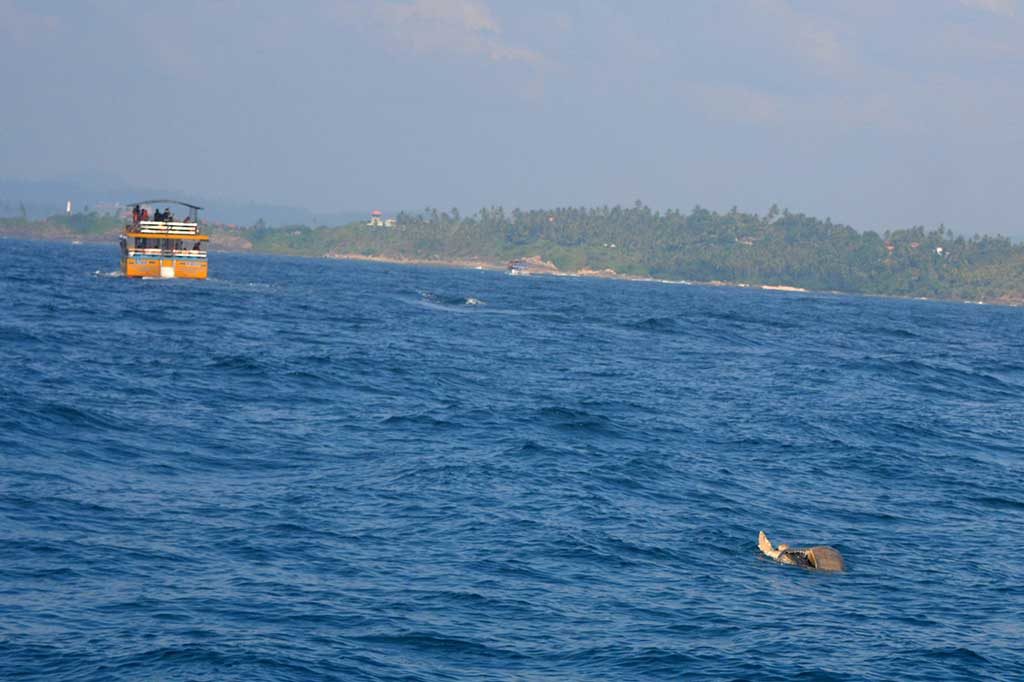 December being the mating season we saw the blue whales in pairs. It was surreal to watch these majestic creatures in their open habitat glide pass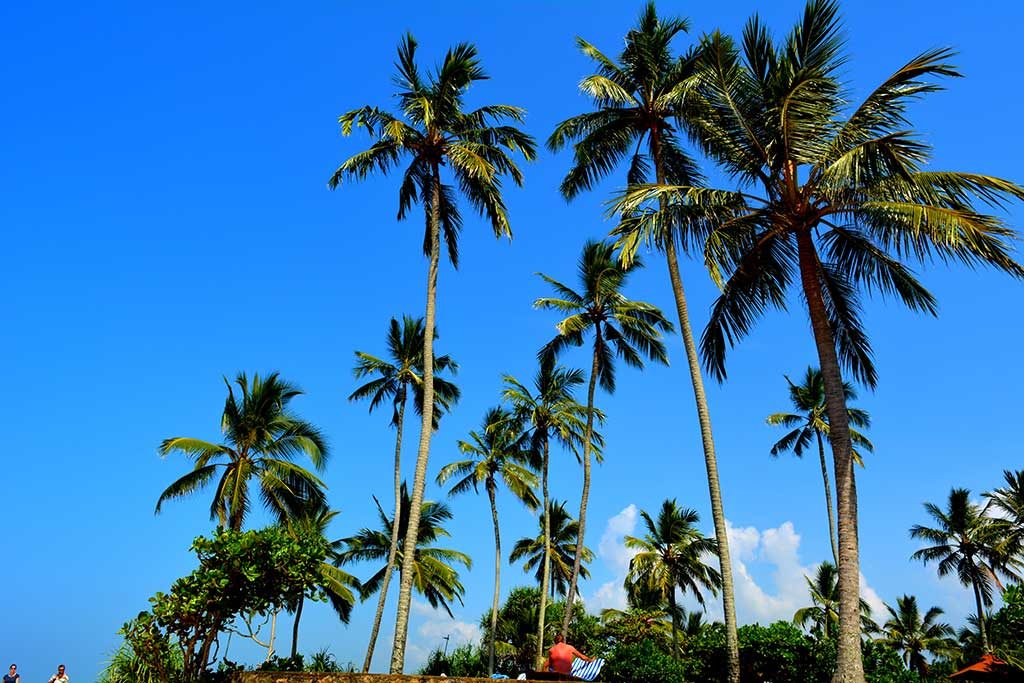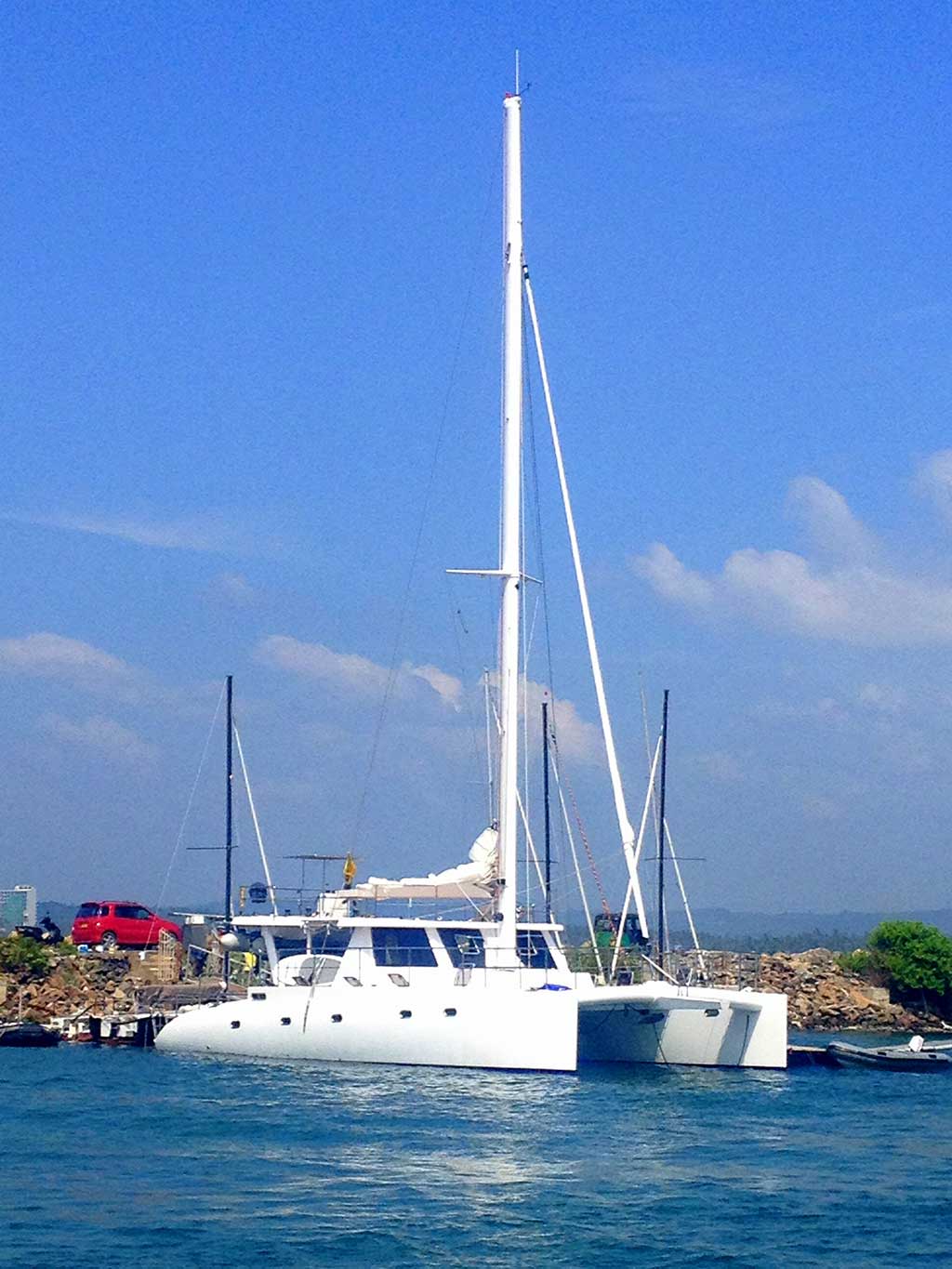 Trivia
According to some researchers, Whales are also able to use up to 90% of the oxygen they inhale as compared to humans that are only able to use around 15% of the oxygen they inhale
The whale-watching season in Mirissa runs from November through to April, with the best chance of sightings from December to March.
The key to whale watching is patience. But trust me, it is so worth it!!
Responsible whale watching tourism
Companies who care about the well-being of the whales are committed to responsible whale watching and abide by the criteria set by the WDCS (Whale and Dolphin Conservation Society).
We highly recommend http://www.rajaandthewhales.com/
 Rates
The price for the trip is 6000 Sri Lankan Rupees per adult.
Kids below 6 years of age are free of charge, kids from 6 until 12 are half price (3000 Rupees).
Pick up from anywhere in Mirissa is included as well as a fresh breakfast and water on the boat and all fees, taxes and insurance cost
How to get there?
Mirissa is a four-hour drive from Colombo.