OFFBEAT DESTINATIONS IN THAILAND
OFFBEAT DESTINATIONS IN THAILAND
For most travelers, Thailand is synonymous with white sand beaches, azure blue waters, sea facing resorts and a never ending nightlife. Look beyond this narrow prism and you can discover tonnes of places that can surprise and delight you. Here is our list of 10 hidden gems in Thailand which are a welcome change from mainstream Thailand tourism.
Koh Mook
Longing for exotic landscapes and beautiful beaches? Look no further than Koh Mook. Rumour has it that the magical Emerald Cave located on the west coast of the island was where the pirates hid their treasures in the bygone years.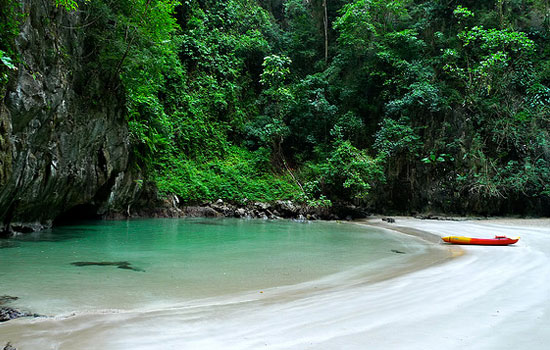 Well, for now, just a swim in the sparkling emerald cave is a mesmerizing experience. And when you come out on the other side, you stumble on a beach hidden in the jungles. It's a work of nature that has to be seen to be believed.
Top Things to do: Snorkelling tours and guided jungle tours
How to Reach: Take a short 45 minutes ferry from Trang or a 4-hour ferry from Krabi to get to Koh Mook
Koh Rok
This dreamy paradise is thronged by nature lovers who want to sidestep the crowds and soak in the island vibe all by themselves. Koh Rok is made up of two small islands, Koh Rok Nai and Koh Rok Nok, both at a short distance of a few hundred metres.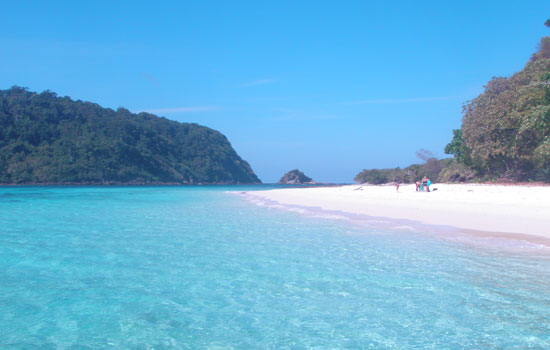 Koh Rok Nok is home to some gorgeous white sand beaches, with a special note to Ao Man Sai Beach, with its crystal clear waters and powdery golden sand.
To enjoy some beautiful landscape photography, head to the Samed Daeng and Thong Cape viewpoint. Diving enthusiasts on the other hand, prefer Koh Rok Nai for its outstanding dive sites and the famed Koh Rok Waterfall.
Top Things to do: Snorkeling and camping tours
How to Reach: Take a boat from Koh Lanta or Krabi to reach Koh Rok
Sukhothai
Sukhothai is Thailand's first ancient capital and now, home to many UNESCO world heritage structures. It has close to 200 historical sites and temple ruins – all tucked inside the Sukhothai Historical Park.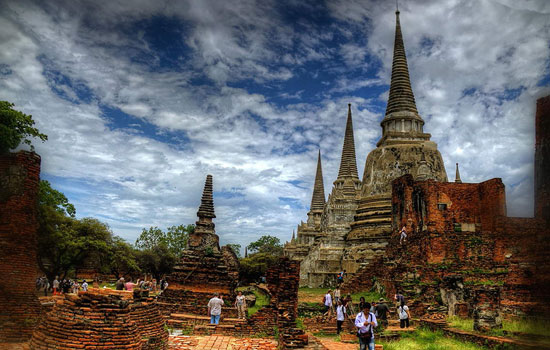 These splendid ruins are set amidst trees, ponds, rice paddies and charming villages. The best way to explore them is on cycle.
Apart from the fascinating architecture, Sukothai's old world charm and rustic lifestyle will never cease to amaze you.
Top Things to do: Cycling around the ruins of Sukhothai historical park
How to Reach: It's a 7-8 hour bus journey from Bangkok
Koh Phayam
Koh Phayam is the ideal island getaway for those looking to get off the beaten track. With two splendid beaches, Ao Khao Kwai and Ao Yai, it has enough to satisfy the beach lovers.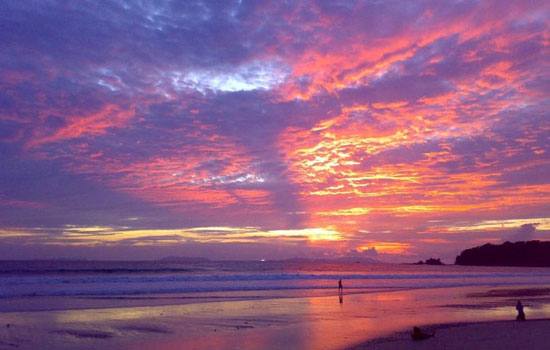 The Ao Yai beach on one end of the island creates a nice swell, giving surfers and bodysurfers a great field to enjoy these activities. This chunk of the island also hosts chilled out bars where you can party until wee hours of the night.
Ao Khao Kwai, on the other hand, is home to luxurious accommodations with a tranquil surrounding. And it's a great beach to enjoy a dip in the warm waters!
Top Things to do: Kite-surfing lessons on Ao Khao Kwai Beach, Yoga at Cha-Chai Home and Aladdin Dive Safari at Ao Yai Beach
How to Reach: Take a flight from Bangkok to Ranong Pier. On arrival at Ranong Pier, hop onto a speedboat or ferry to reach Koh Phayam
Koh Ngai
Also known as Koh Hai, this tiny island is a paradise for those want a life of sunshine and sun loungers. It has plenty of beaches from where you can enjoy wonderful views of limestone karsts. The vibrant coral reefs and colourful marine life along its coastline make Koh Ngai ideal for snorkelling.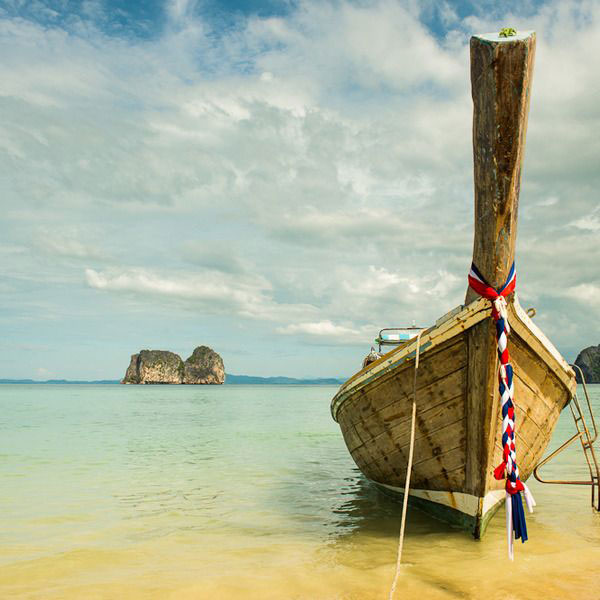 The 2 kilometre long white sandy beach along the eastern end of the island is where you will find beach bums splashing about in the water or lounging about on the flour like sand.
If you are still looking for some fun after a long beach day, walk up to the viewpoint to enjoy some breath-taking views of the horizon.
Top Things to do: Tour the island on a rented kayak
How to Reach: Take a boat from Koh Lanta or Krabi to reach Koh Ngai
Koh Kho Khao
With little commercialization, the island of Koh Kho Khao still gives travelers a feeling of having discovered a secret place. The island's long golden beaches make for romantic walks, great swimming and dazzling sunsets. It is a perfect destination if you are planning a honeymoon on a secluded island.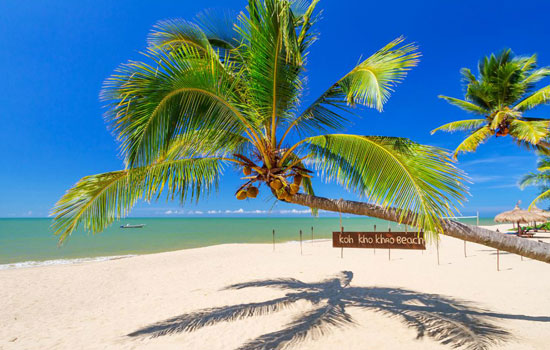 The ideal way to explore the island is on rented motorbikes. You will enjoy riding through the dense mangroves and the many by-lanes.
And despite the scanty development, Koh Kho Khao is a perfect place to enjoy some seclusion without sacrificing on comfort and quality.
Top Things to do: Kayaking and diving day trips
How to Reach: Take a flight from Bangkok to Phuket. A 3-hour car drive from Phuket will get you to Koh Kho Khao
Koh Phra Thong
The Golden Buddha Island of Thailand, Koh Phra Thong features a diverse range of landscapes – white sand beaches, rocky islets, mangrove forests and a terrain which strikingly resembles the savannas of Africa.
Its main draw is the vast stretch of isolated beach bordering the island. You can walk for several miles on the sandy patch and just meet sand crabs. Apart from a few locals who subsist on fishing, there is hardly anyone to interrupt the tranquil atmosphere of the island.
Don't expect luxury on the island though. The accommodation is basic, mostly a few rustic bamboo or wooden huts.
Top Things to do: Day diving trips as well as snorkelling, kayaking, bird watching and hiking tours around the island
How to Reach: Take a flight from Bangkok to reach Phuket. Further, take a boat from Khuraburi pier in Phuket to reach Koh Phra Thong
Koh Mak
Previously considered Thailand's best-kept secret, Koh Mak is becoming increasingly popular with families and couples due to its deserted beaches and abundant natural beauty.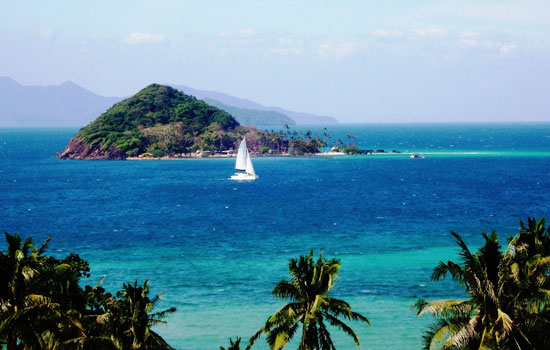 It has plenty to offer adventure lovers. From hiking trips to windsurfing, padding, snorkelling and diving, Koh Mak is full of life and energy.
And when you are done with your dose of adrenaline, enjoy the beauty of the its palm trees, fishing villages, Buddhist temples and laidback cafes.
Top Things to do: Try various adventure activities or sunbathe and swim at Koh Mak's hidden beaches
How to Reach: Take a flight from Bangkok to Trat airport. Further, take a ferry from Laem Ngop pier to get to Koh Mak
Koh Tarutao
Covered by thick rainforests, Koh Tarutao is commonly called Thailand's wildest island. With limestone cliffs, mangrove swamps, rough roads and steep trails, Tarutao is the ideal place for nature lovers, hikers and mountain bikers.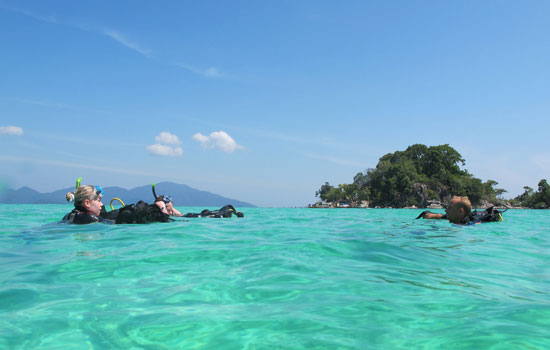 The island's coast also features beautiful white sand beaches. So if roughing it out is not your thing, how about taking a chill pill on its serene shores?
Top Things to do: Snorkelling trips and bird watching experiences
How to Reach: Take a ferry from Koh Lipe or Par Bara to get to Koh Tarutao
Koh Bulon Leh
This group of four islands is all about talc soft beaches and casuarina trees. Island hopping on long tail boats is the ideal way to explore the serene beaches of these four islands. Koh Bulon is still unexplored by travellers but the ones who have discovered it often return for long stays.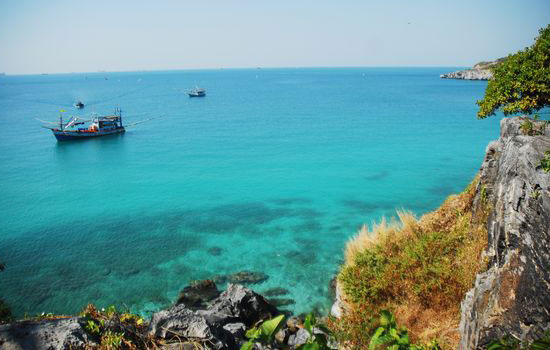 With a small village, a few shops, authentic restaurants and lovely bungalows, Koh Bulon is a calm island with a slow-paced life. It's ideal for those who want to just string up a hammock and disconnect from the world.
Top Things to do: Day trips for fishing, beach volleyball and sunbathing
How to Reach: Take a boat from Pak Bara, Koh Lipe or Koh Lanta to get to Koh Bulon Leh
This is a guest post by Ankit Mahindru. Ankit loves taking the road less traveled. He often wanders about in the places he visits – to meet new people, see new places and to just soak in new experiences. Staying on the move comes naturally to him as a result of growing up in nine cities. He has covered  24 States in India & been to 5 Countries.