MEGHALAYA – THE ABODE OF CLOUDS!!
MEGHALAYA – THE ABODE OF CLOUDS!!
"The earth has music for those who listen." – William Shakespeare
Often called as the "Scotland of India", Meghalaya is tucked away in North East India. It is surrounded by Khasi, Garo and Jaintia hills. The numerous waterfalls, floating clouds, mystic mountains, whispering lakes, meandering rivers, secretive caves, ethnic tribe and living root bridges enchants and casts a love spell on you!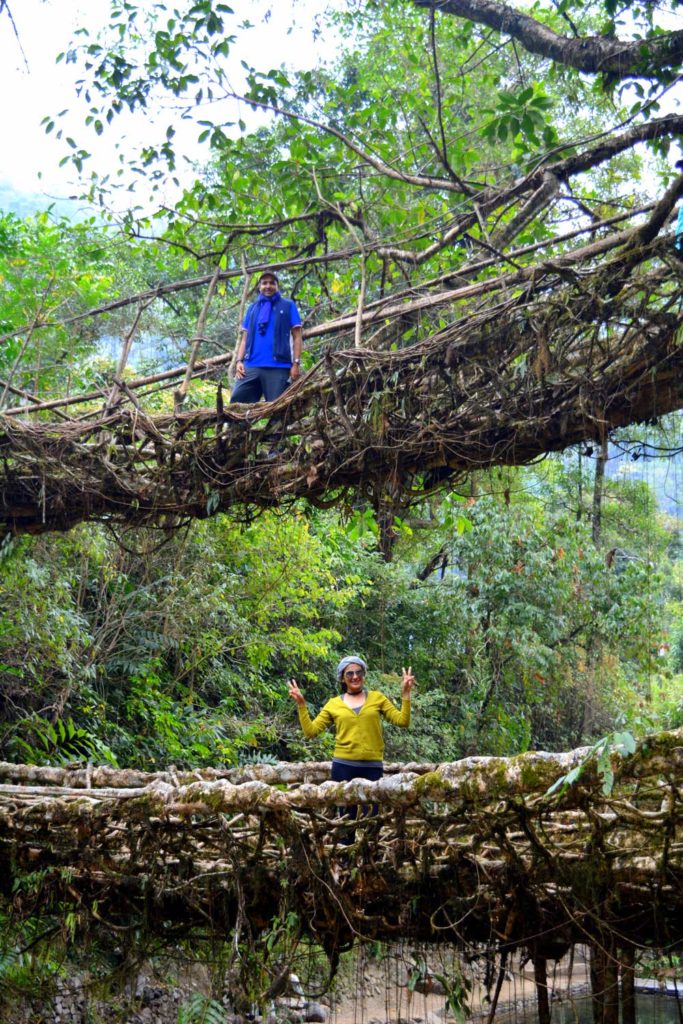 Meghalaya can be visited during the wet or dry season. During the dry season, the trails are easier to hike, driving around or exploring on foot is convenient. The wet season definitely offers a much more spectacular and beautiful landscape. Waterfalls gushing with water, greenery all around and incessant rain. You will always need an umbrella or rain coat to move around! Perfect for rain lovers!
We visited Meghalaya in January when it was cold (read very cold because we are used to Chennai heat). The day was warm and temperatures would dip down after sunset, making the nights very cold!
Here is our itinerary of Mystic Meghalaya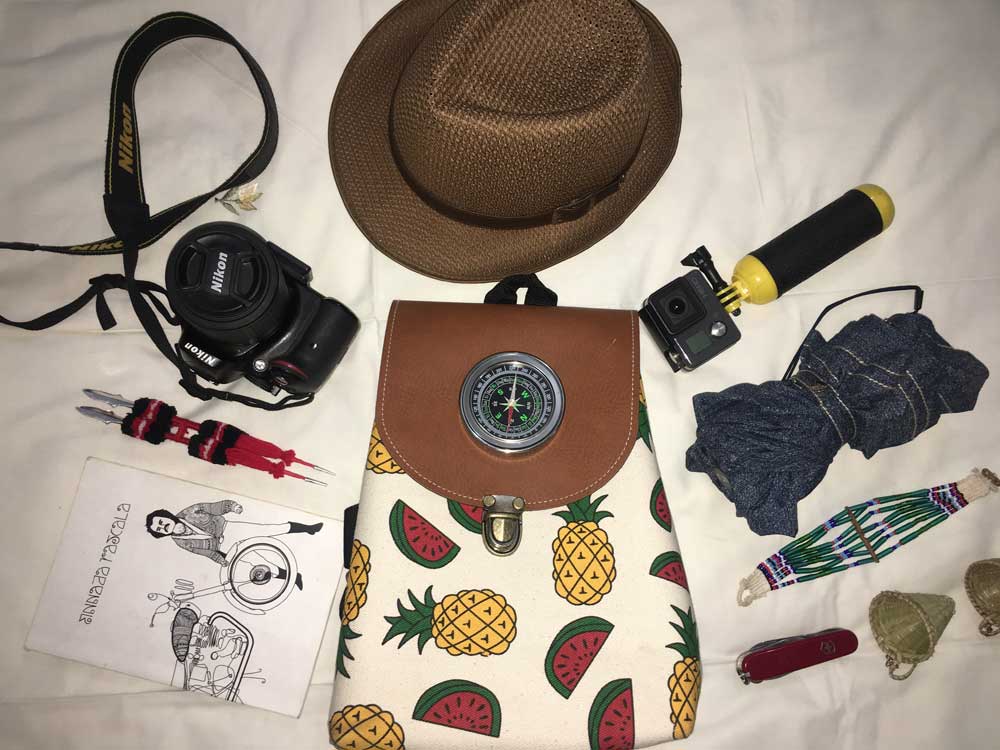 You can add in another two- three days and Kaziranga National park as well.
Day 1: Land at Guwahati. Drive to Shillong. En route, stop at Umami Lake and Don Bosco museum.
We landed at Guwahati International airport. We had already pre-booked our taxi.  Mr. Babu, our cab driver was waiting for us at the airport. We headed to Shillong, crossing the traffic and chaos of the city, and after a few miles, hitting the state highway. The roads were fringed with vendors selling pineapples and pickles! As we crossed Assam and entered Meghalaya, we could see a difference in the terrain. The roads became more winding, a lot of greenery, numerous rice and tea shops and vendors selling oranges!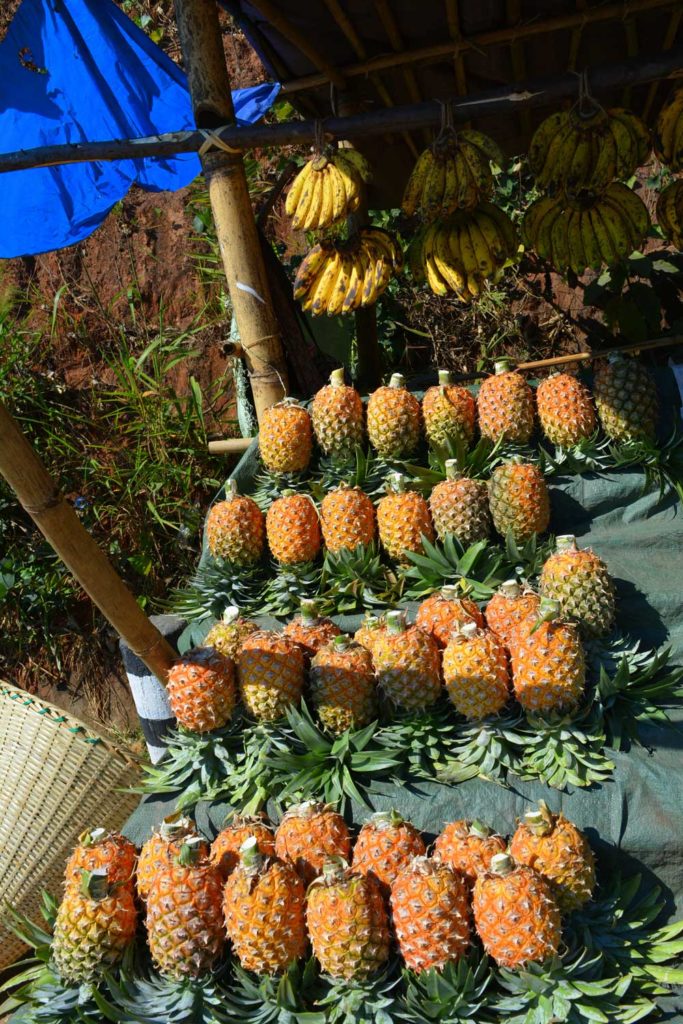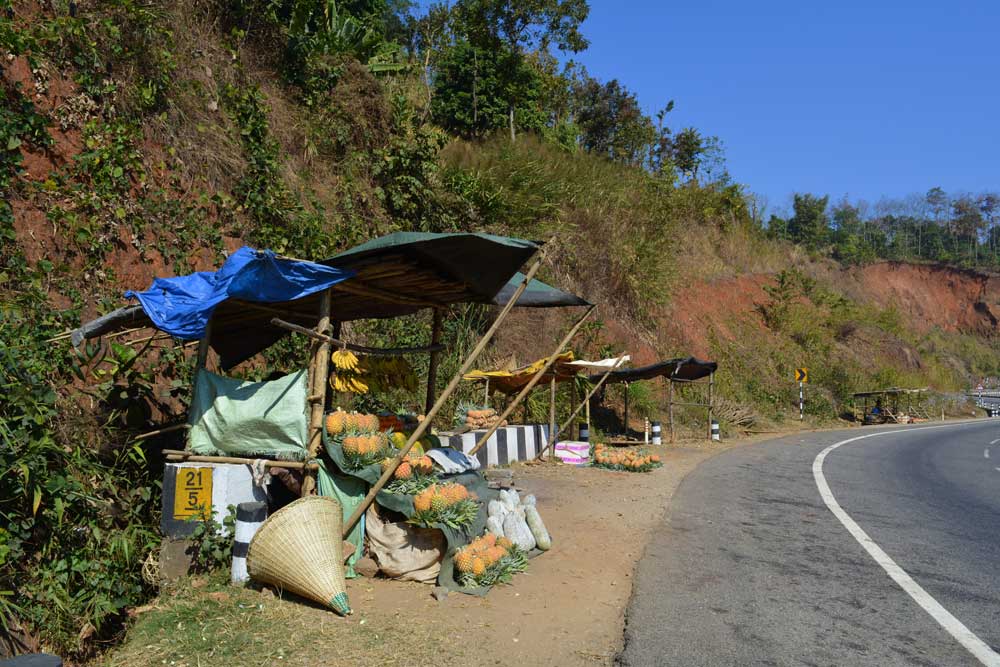 Our first stop was at Umaim Lake. It is also known as Barapani Lake and is the biggest artificial lake in the state. It is a gorgeous blue lake, dotted with tiny islands and surrounded by lush green pines, hills and blue skies. There are multiple viewpoints and resorts along the viewpoints. We got our lunch packed from one of the eateries and headed to the lake to find our perfect picnic spot.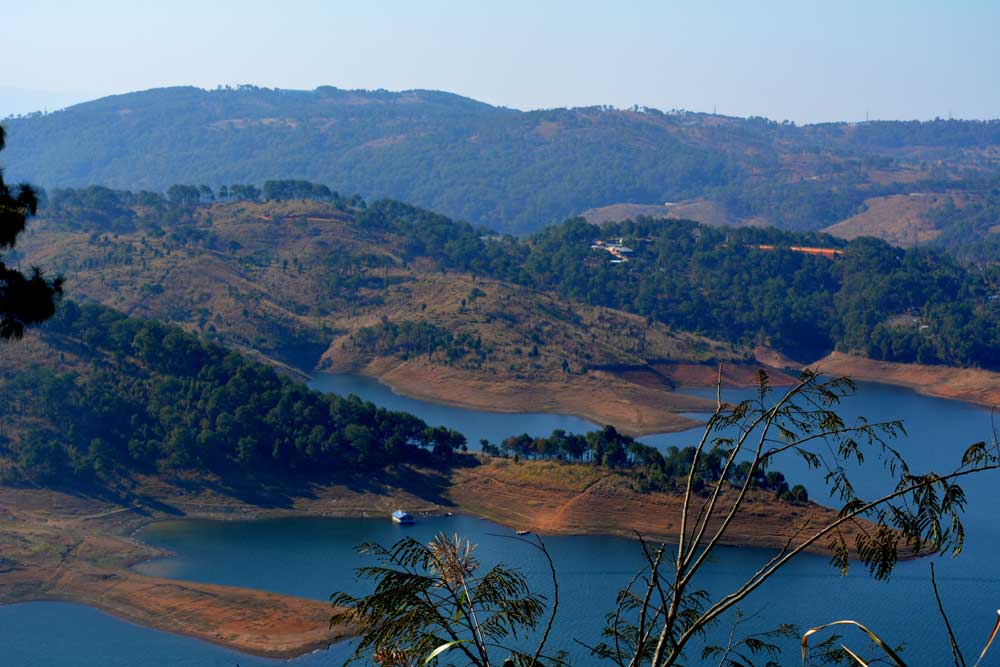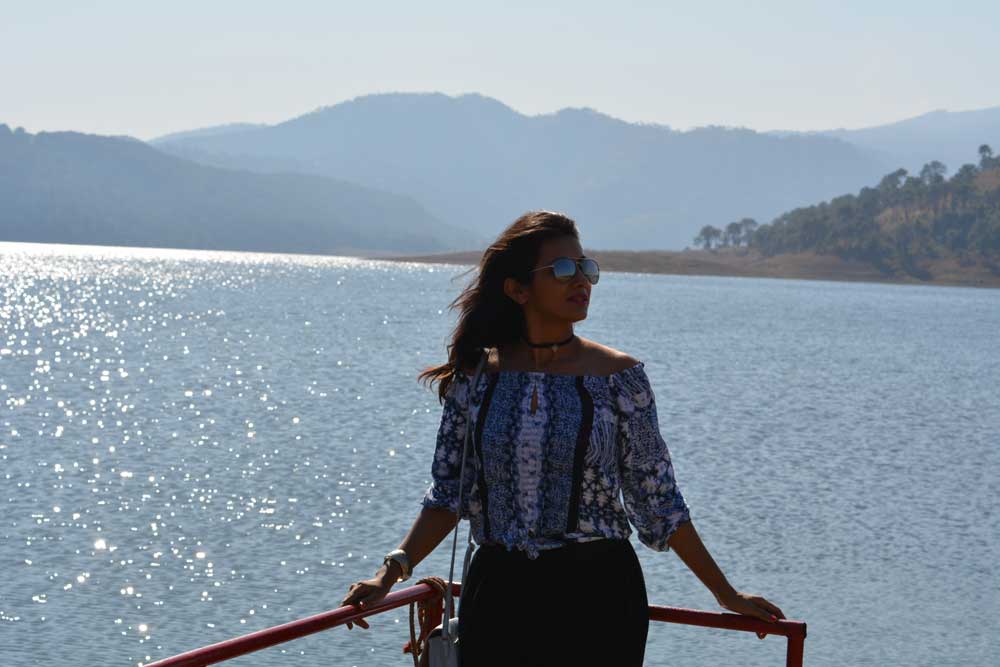 You have options of boating and other water sports (though I only saw a jet ski) on the lake, but we decided to just laze around and soak in the view.
Our next stop was at Don Bosco Centre for Indigenous Cultures. The museum beautifully depicts the seven northeast states, covering their history, culture, and tradition under one roof. Lift is available for senior citizens as well. With seven stories, 56,000 square feet of floor space and 15,154 of display wall space, it covers every aspect of Northeast states. It also has a sky walk which offers you a bird's eye view of Shillong city.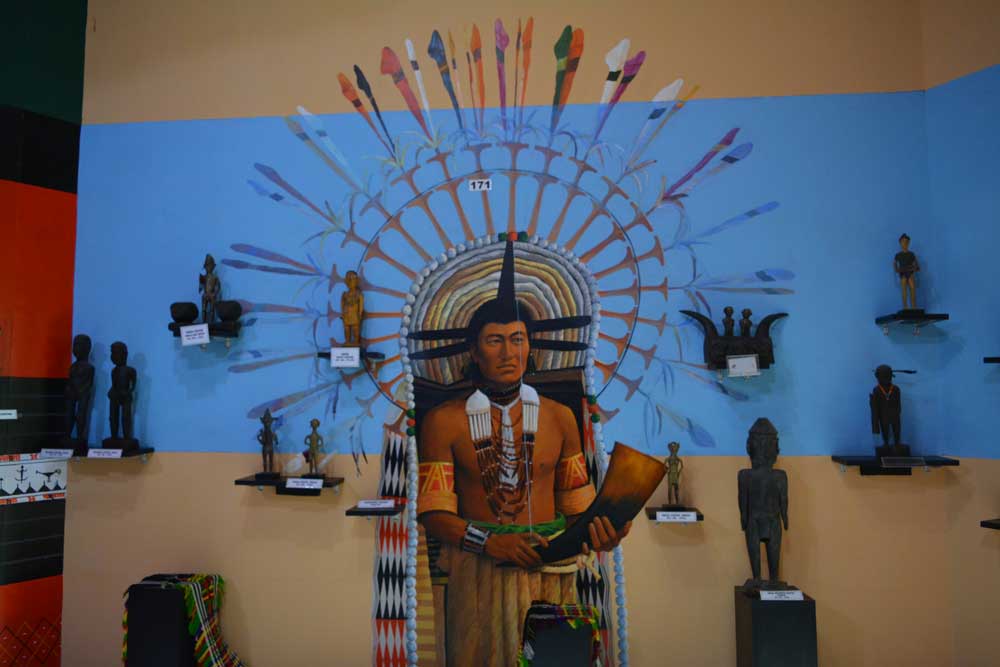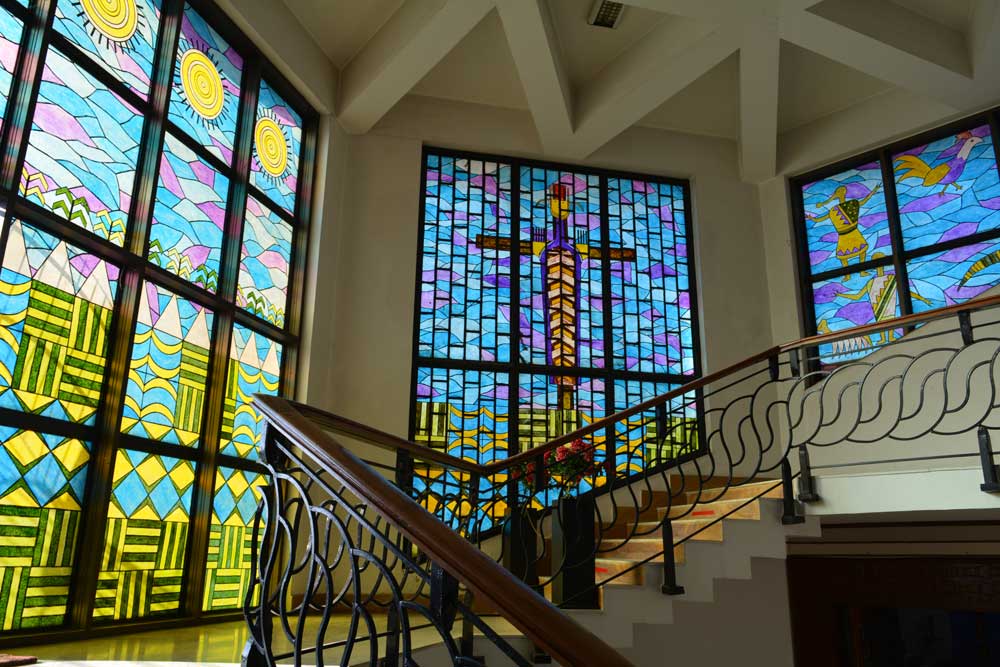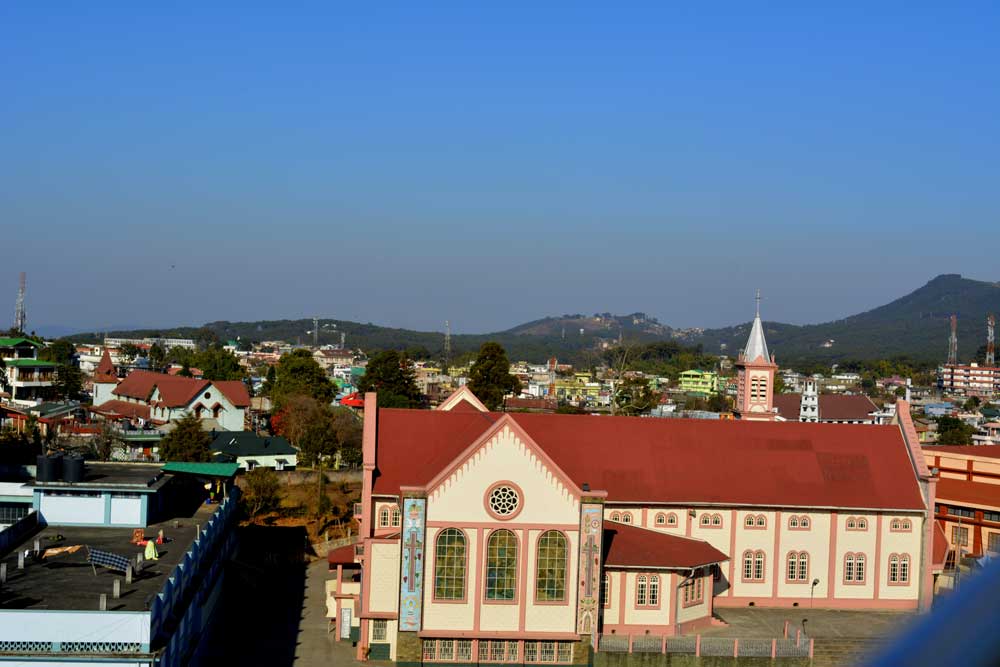 After spending over an hour at the museum, it was a short drive to Shillong. We had booked our stay at the charming Aerodene cottage. A restored 60-year-old charming B&B built in traditional Assam style, with wood panels and bamboo plastered walls.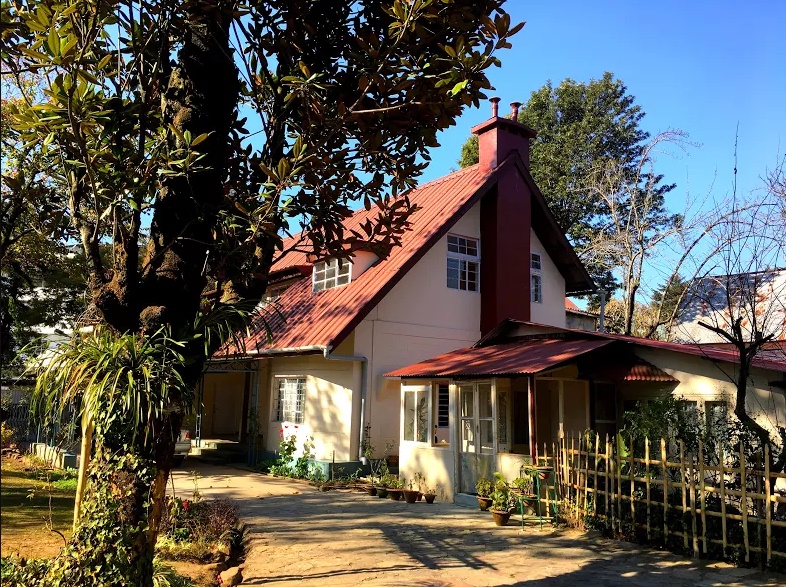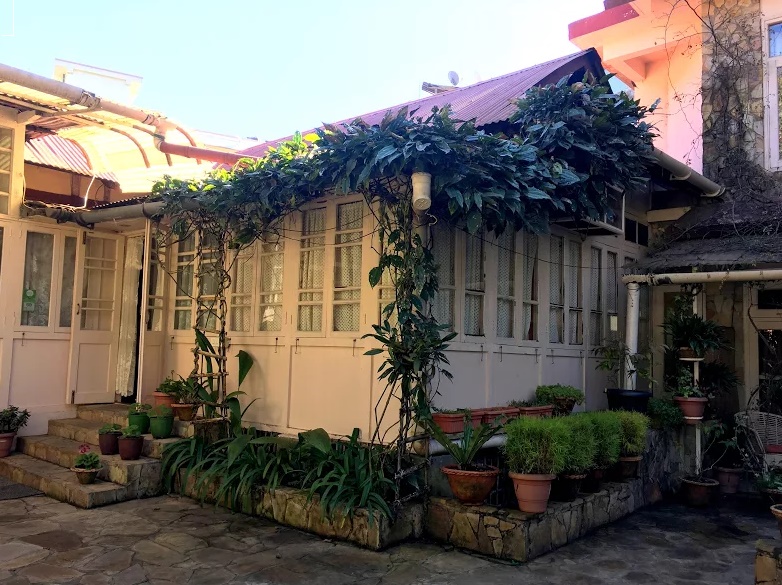 After checking in and admiring our home for the next two days, we set to explore the local market, Police Bazaar. It is a bustling market with vendors on the roadside to shopping malls. As we visited Shillong during winters, we could see roadside vendors selling winter wear at giveaway prices! We couldn't resist and ended up buying mufflers and caps!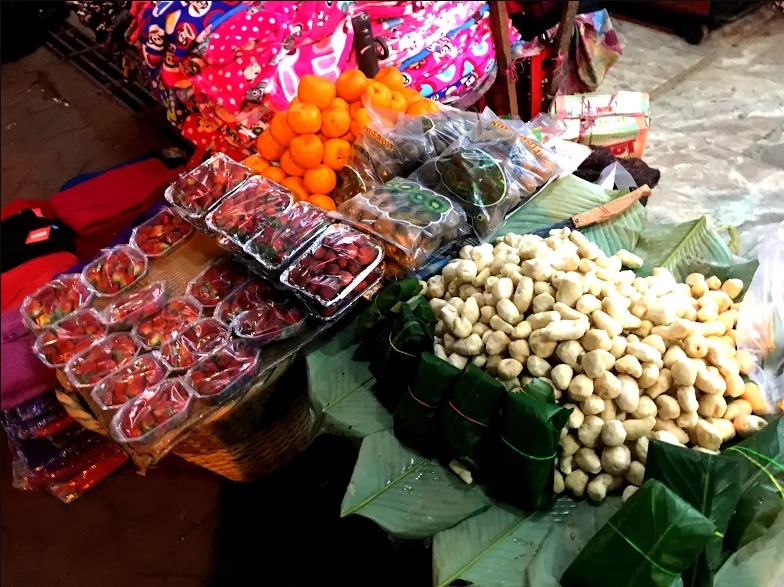 We ended the day by, enjoying a couple of drinks at cloud 9. If you are in Shillong on a weekend, you can enjoy bands playing at one of the cafes.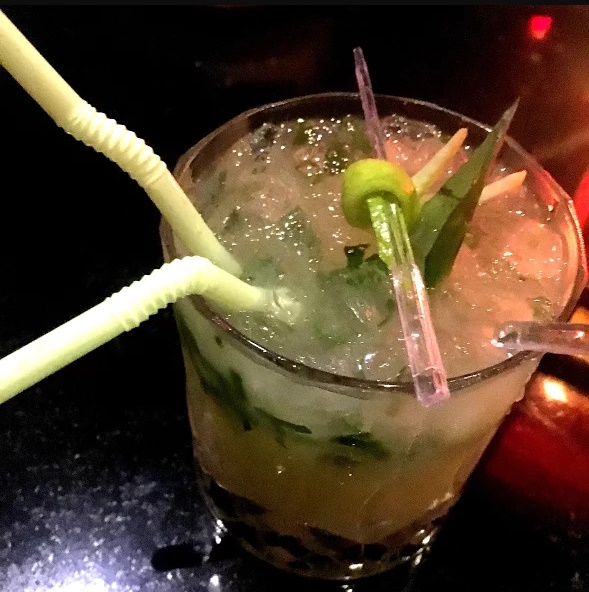 Day 2: Visit the sacred forest and Latliyum canyon
We decided to visit the sacred forest in Mawphlang. It was an hour's drive from Shillong, crossing winding roads and beautiful small villages.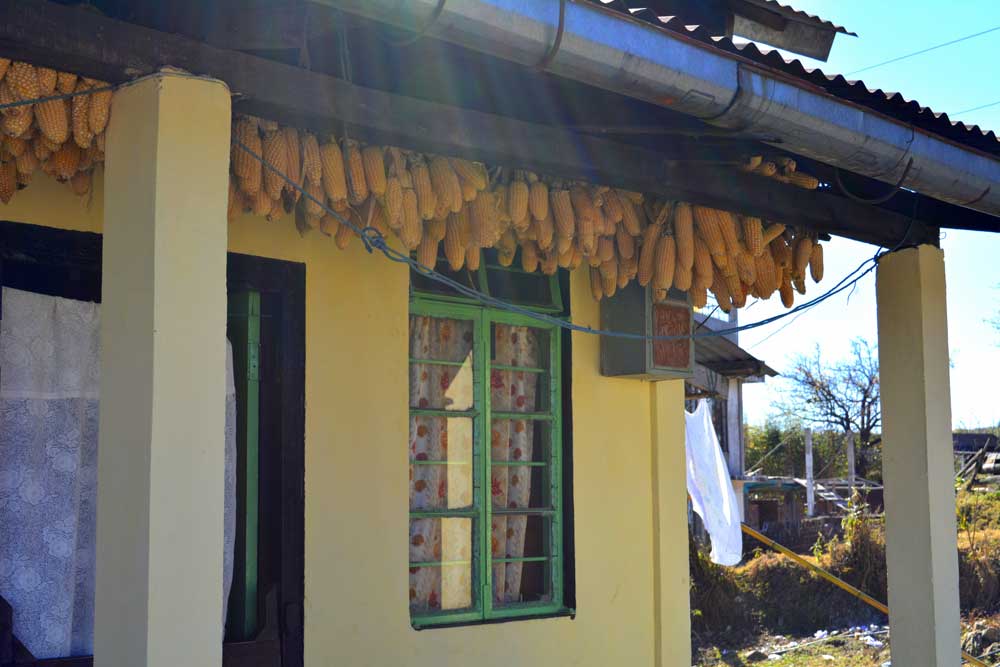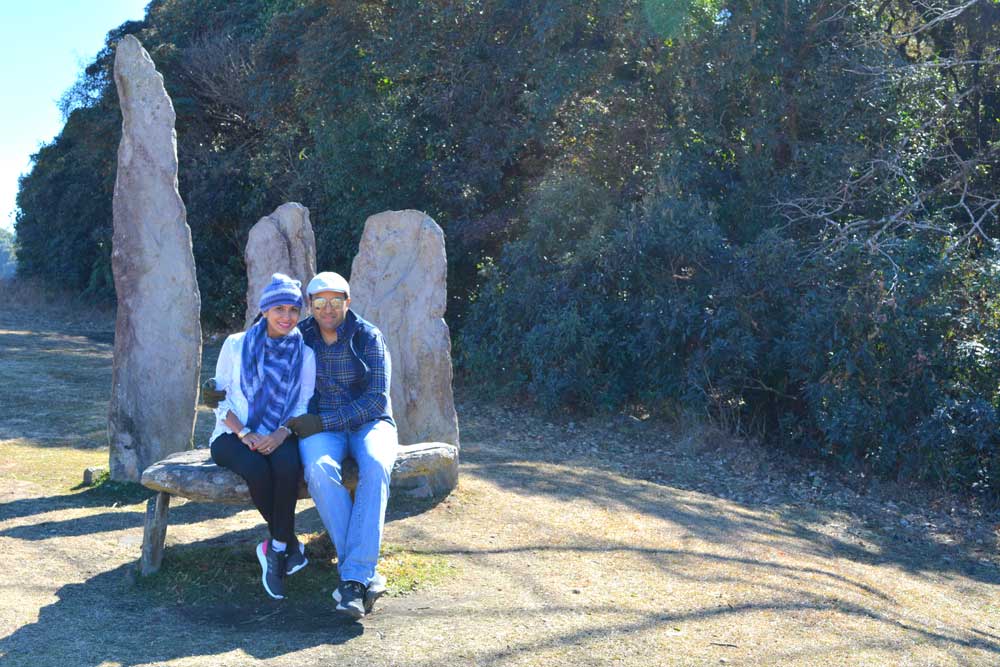 The sacred forest is worshiped by the Khashi community. They respect what their ancestors have left behind for them and protect it fiercely. According to the legend, the sacred forest is protected by the Lyngdoh clan, who believe that the deity is the protector of their village. "This forest has only ONE rule, you cannot take anything from the forest, not even a twig. If you break the rules you will fall sick, which can even cause death", said our guide who narrated many more legendary stories.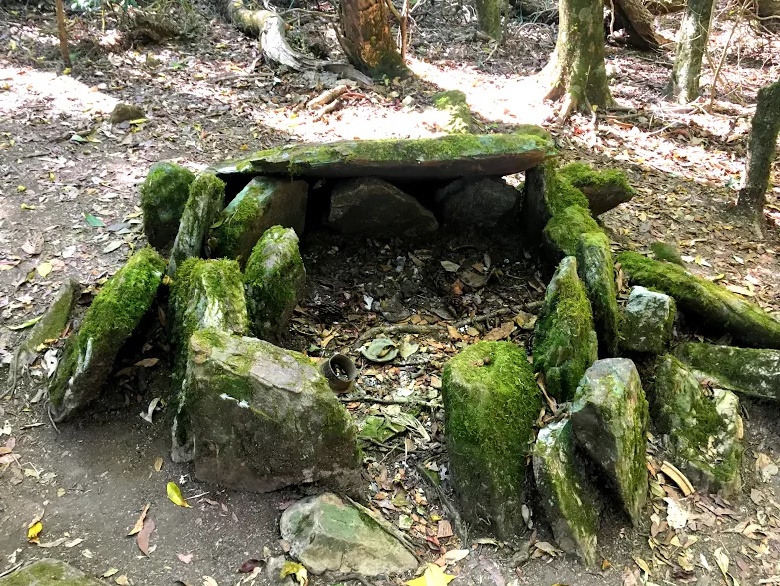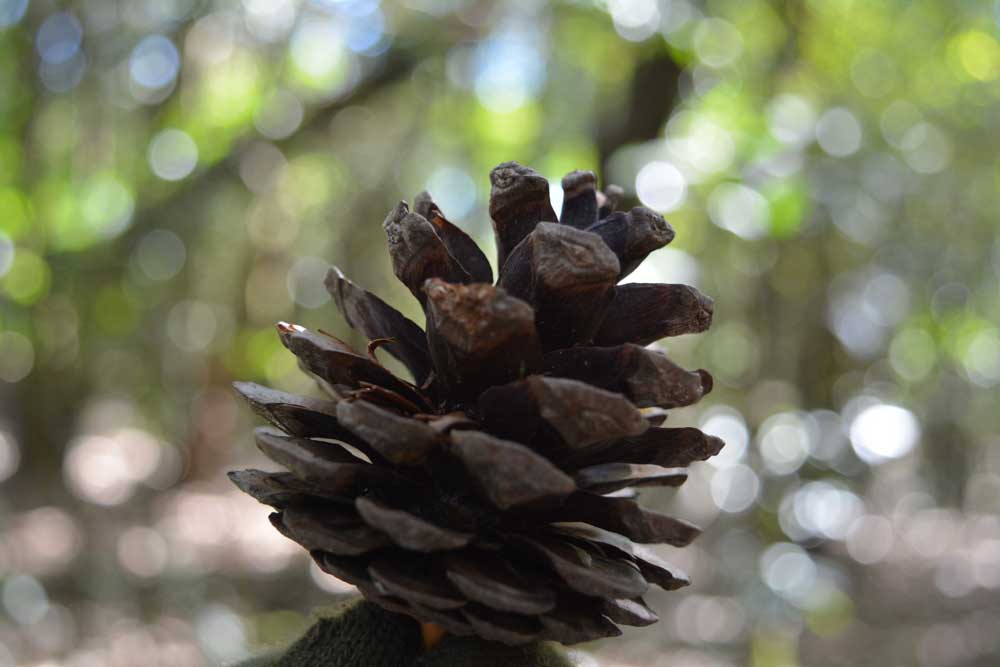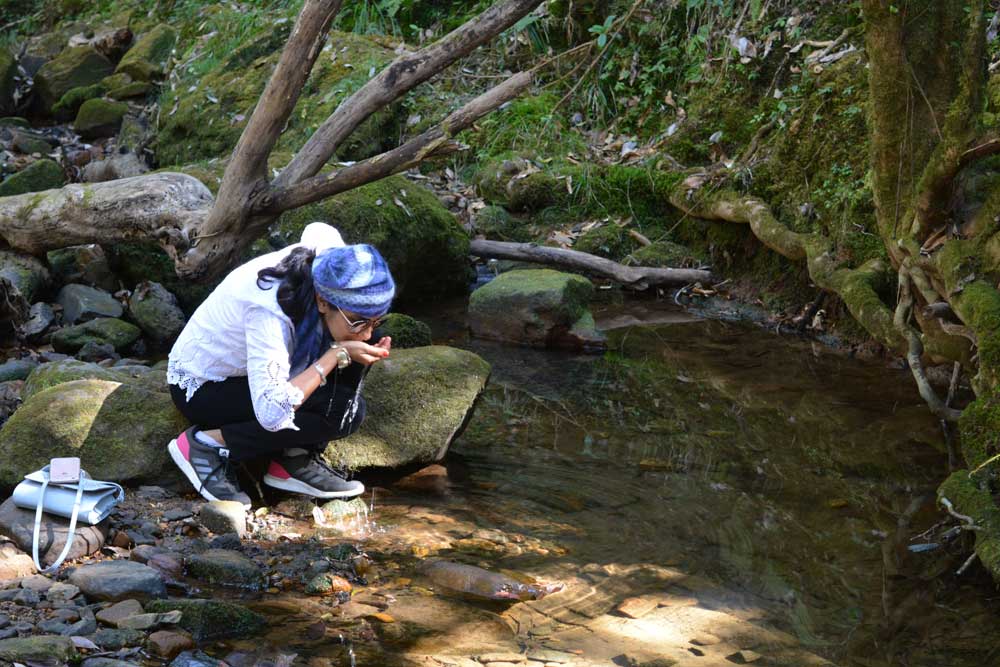 Even the prayers and offerings have to be perfect. On the day of prayers, if the sun is not bright and it is cloudy, it denotes a bad Omen!
The guide explained to us that the trees in the forest have a lot of therapeutic properties, curing a cold to cancer.   They take pride in protecting their forest.
We had a quick lunch at the tea shop. Lunch was daal, rice, chicken curry, and vegetables. A lot of shops sold local fermented rice beer. We had a sip, but it was too strong for our liking!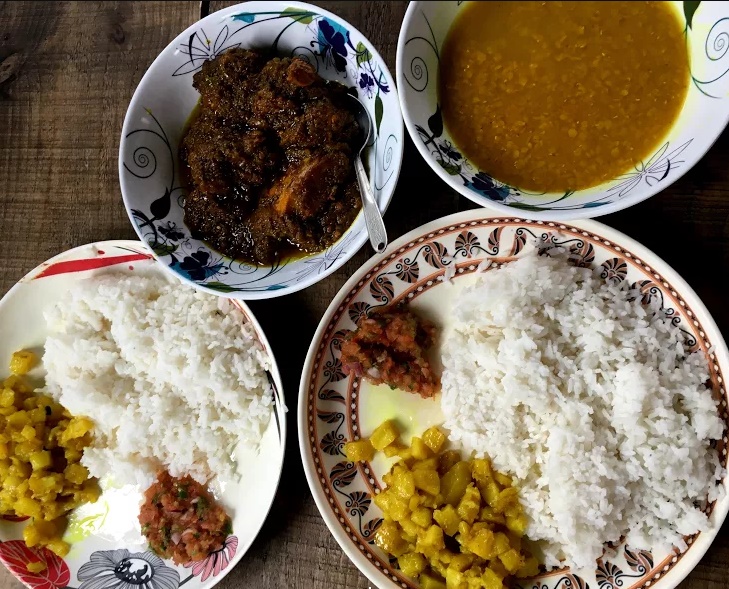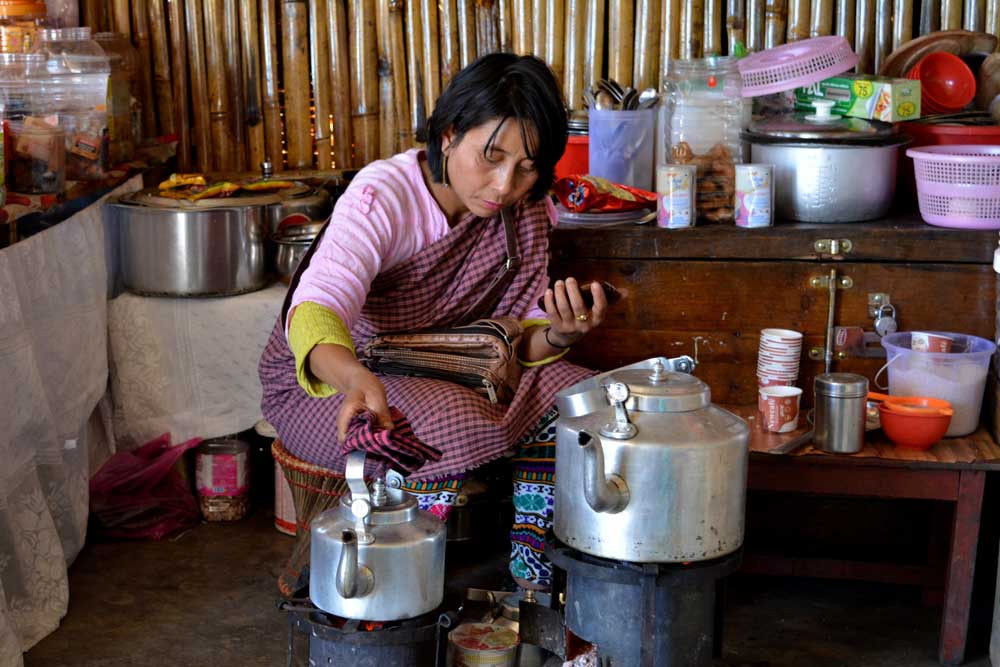 Post lunch we drove to Latilum canyon. It was a public holiday when we visited Shillong, and we could see many locals with their picnic baskets, enjoying the warm sun on a winter morning, spending time with family, kids running around. It was a sight that touched our hearts! Life in fast moving cities, we've forgotten the concept of picnics!
Latilum canyon had lush green meadows, and when you walk a bit further, you can see the village of Rasaong, a tiny hamlet in the valley. What's special about this village is that you need to go down 3000 steps to reach the village. The people there still use old pulley system for their food and other essential supplies. Though we did not walk right down to the village, we went a little short of halfway. It was a bit of a task getting back!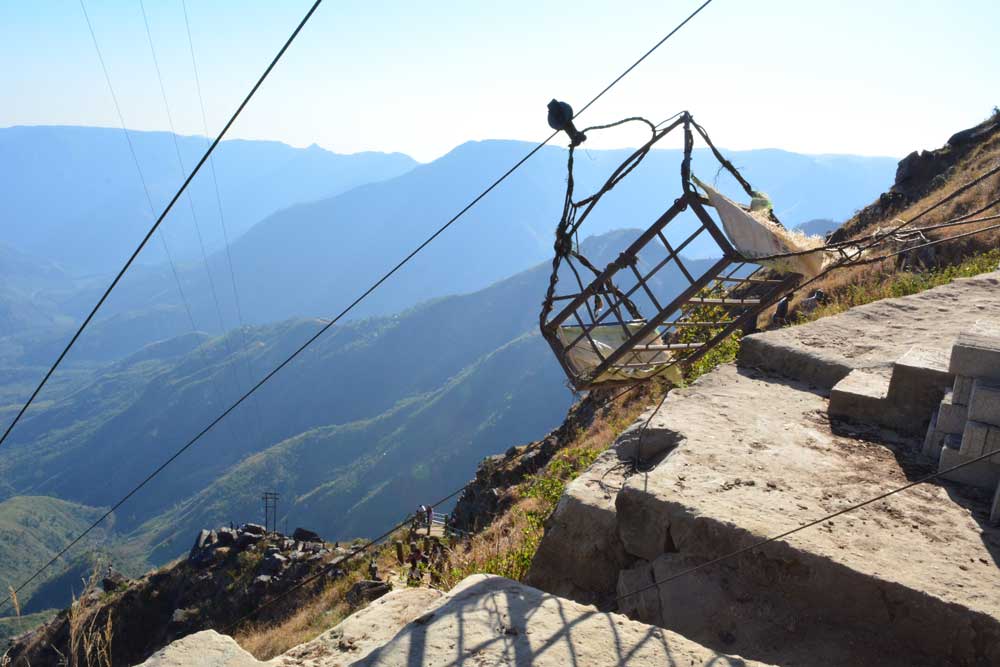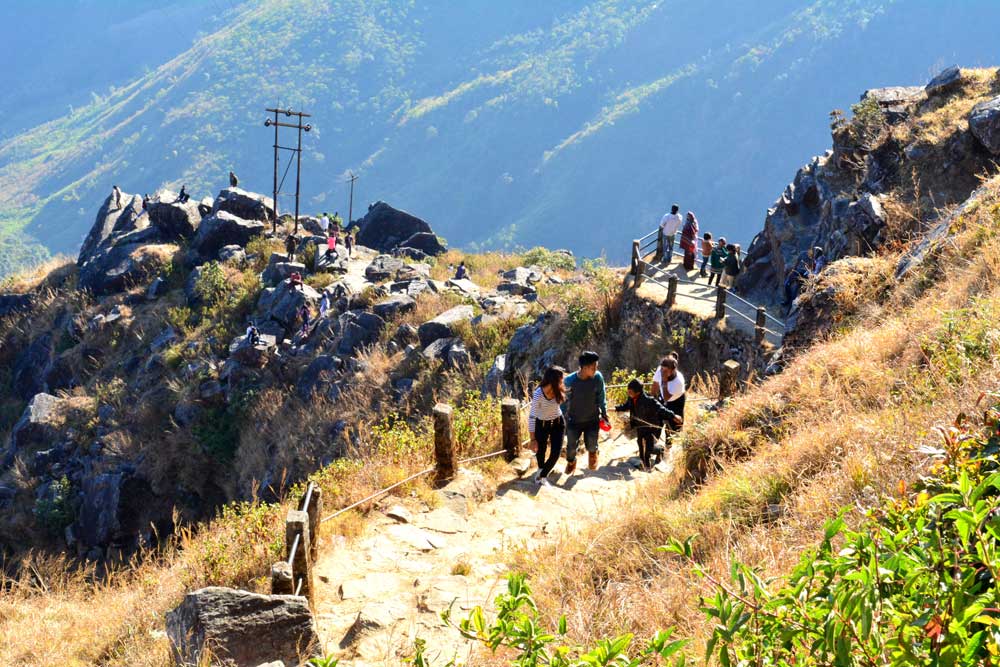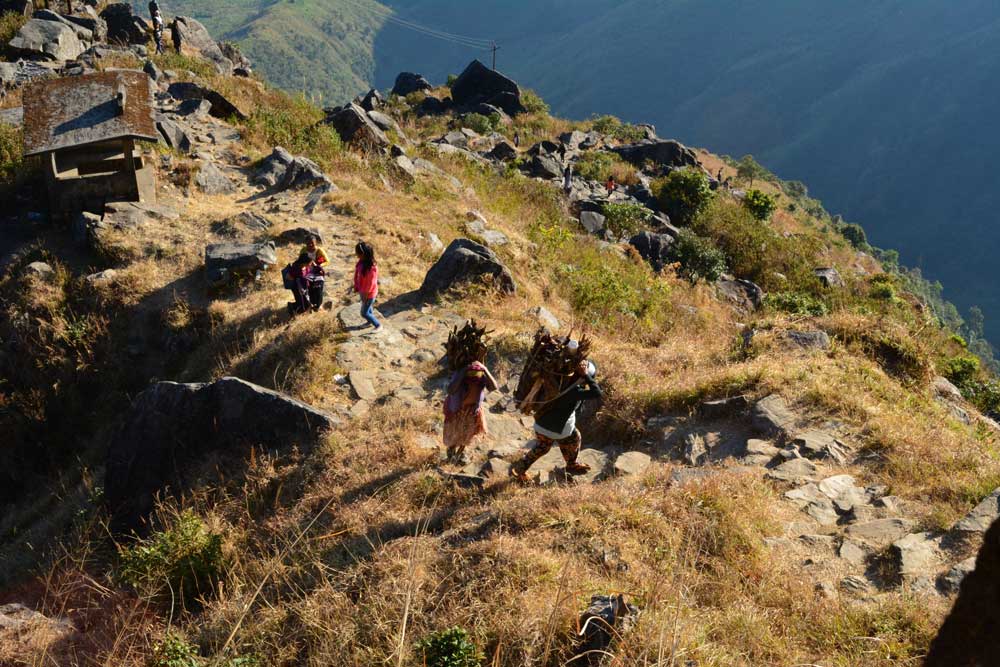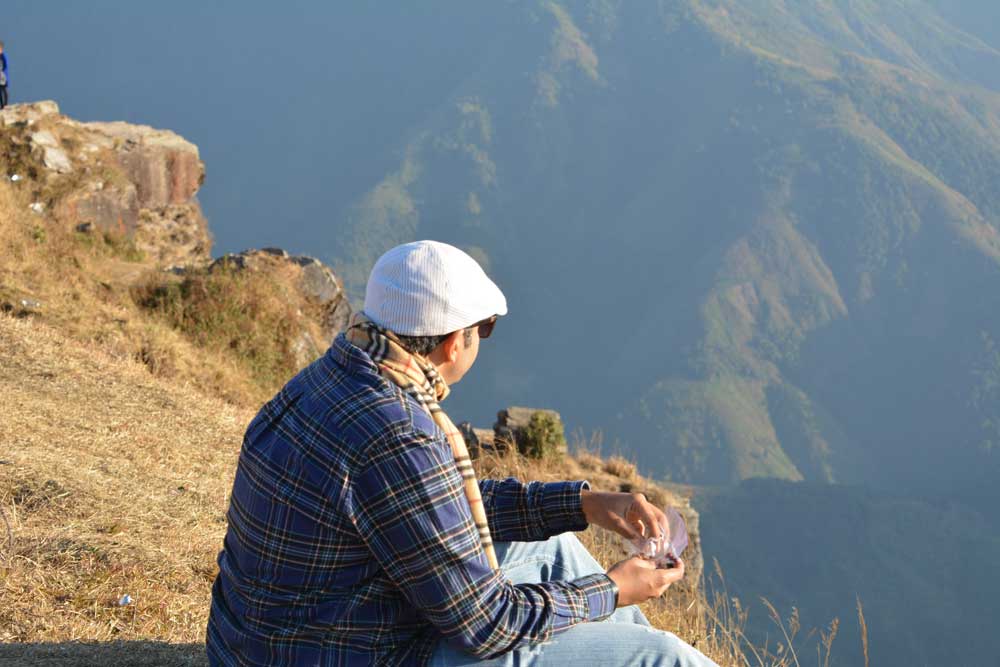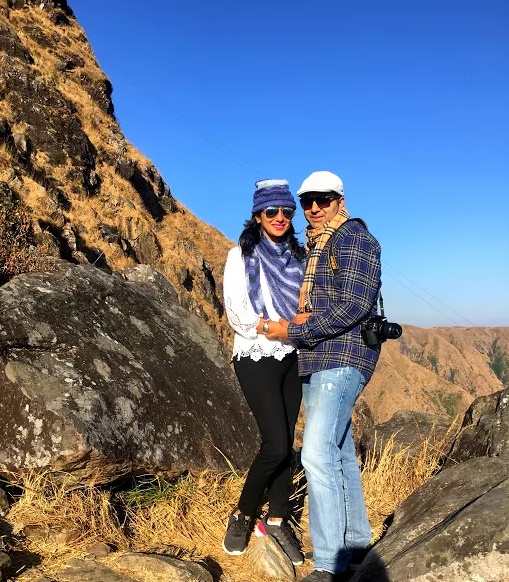 On our way back to Shillong, we made a quick stop at Sweet waterfalls. Most of the waterfalls dry during summers but this one has water throughout the year.
    Day 3: Visit Mawlynnong and Dawki
Mawlynnong is declared as the cleanest village in Asia, lies on the border of India and Bangladesh. The village is green and colorful, with clean roads dotted with colorful flowers. It also has numerous bamboo baskets to keep the village litter free.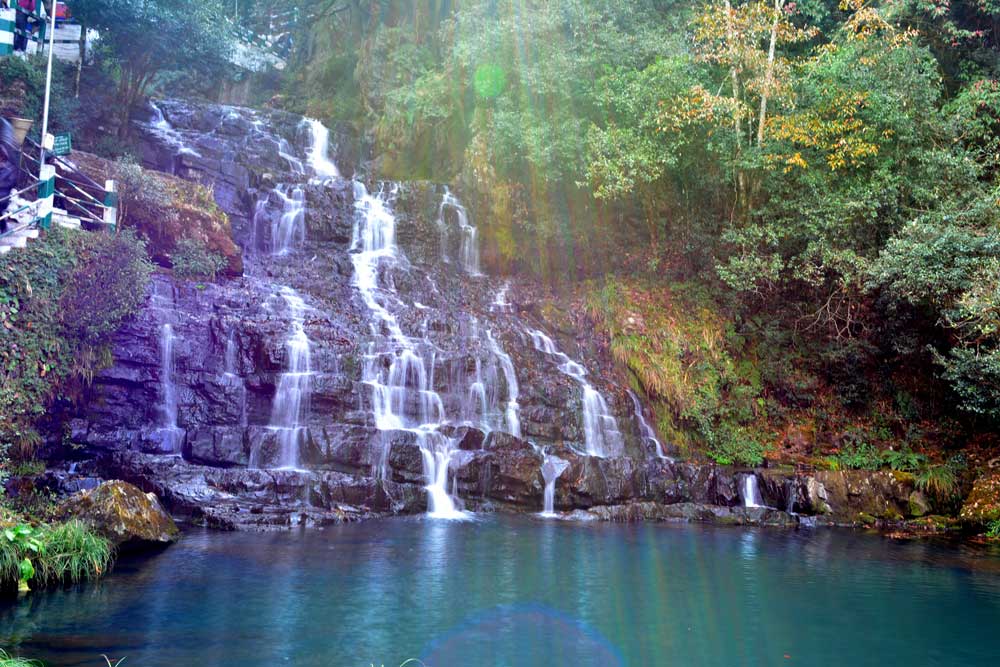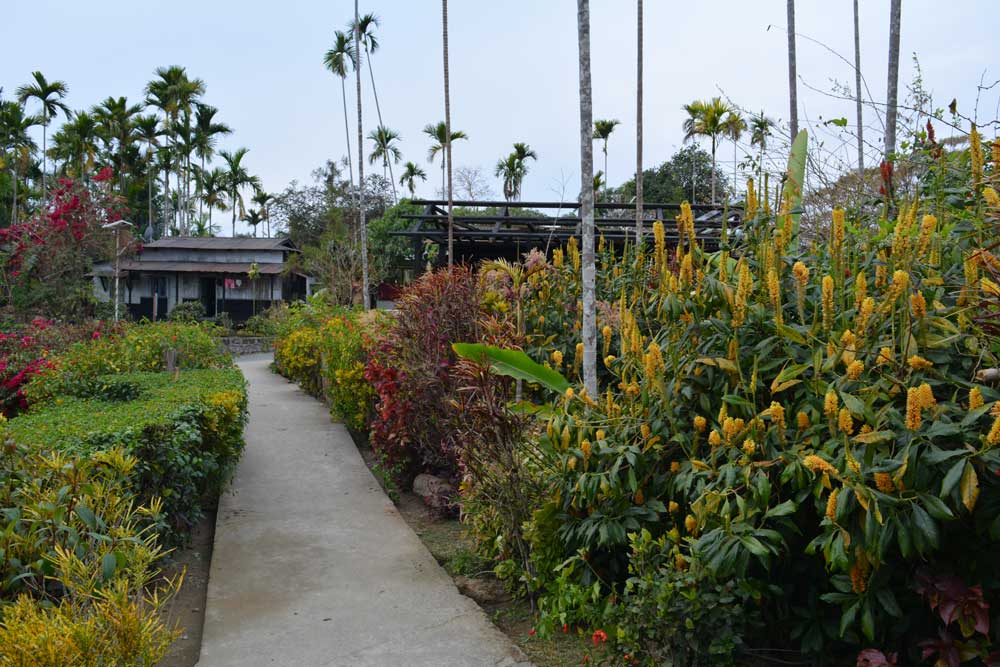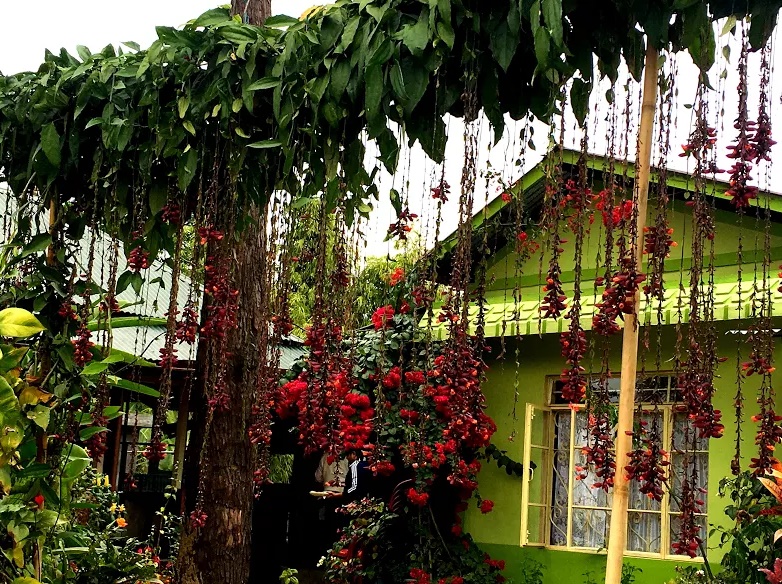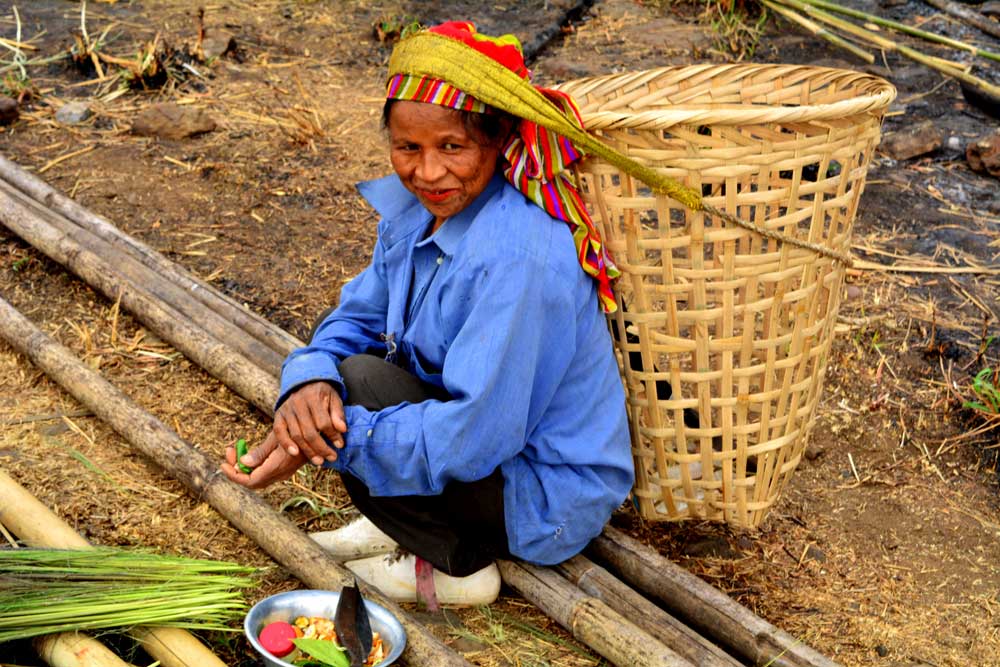 There are various stay options available ranging from home stays to tree houses. The village also has a sky deck. The sky deck offers views of bordering Bangladesh.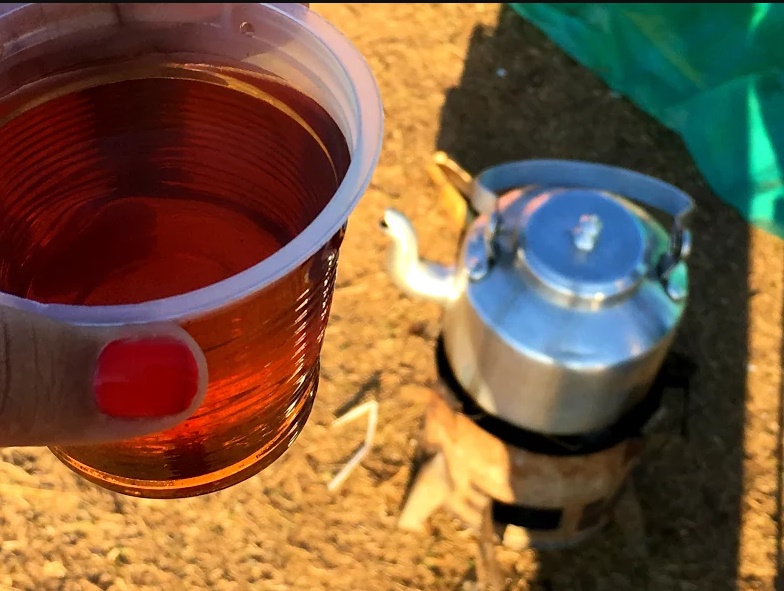 Few Kms away from Mawlynnong, the village of Riwai has a single decker living Root Bridge. It is a short walk, and for people who cannot climb up to the double decker living Root Bridge,  we would highly recommend visiting this one. The living bridges are made from the roots of the Ficus elastica tree, which produces a series of secondary roots that are perched atop huge boulders along the streams or the riverbanks to form bridges.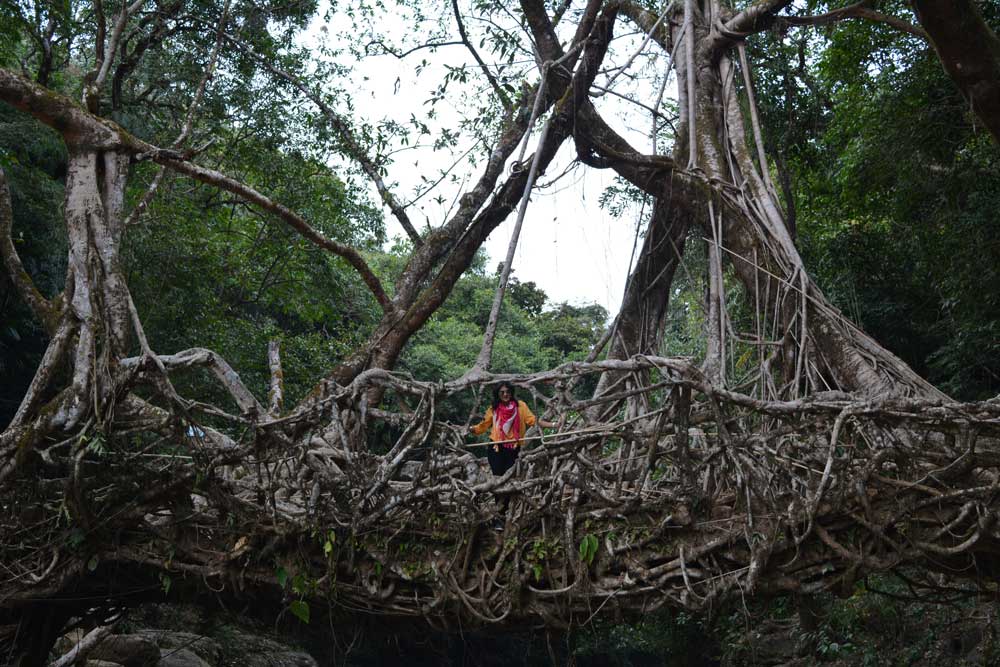 Dawki is the bordering town 2 km's  from Bangladesh. While driving down to Dwaki you can see many trucks on the road. Our driver told us that it was a hub for limestone and coal mines.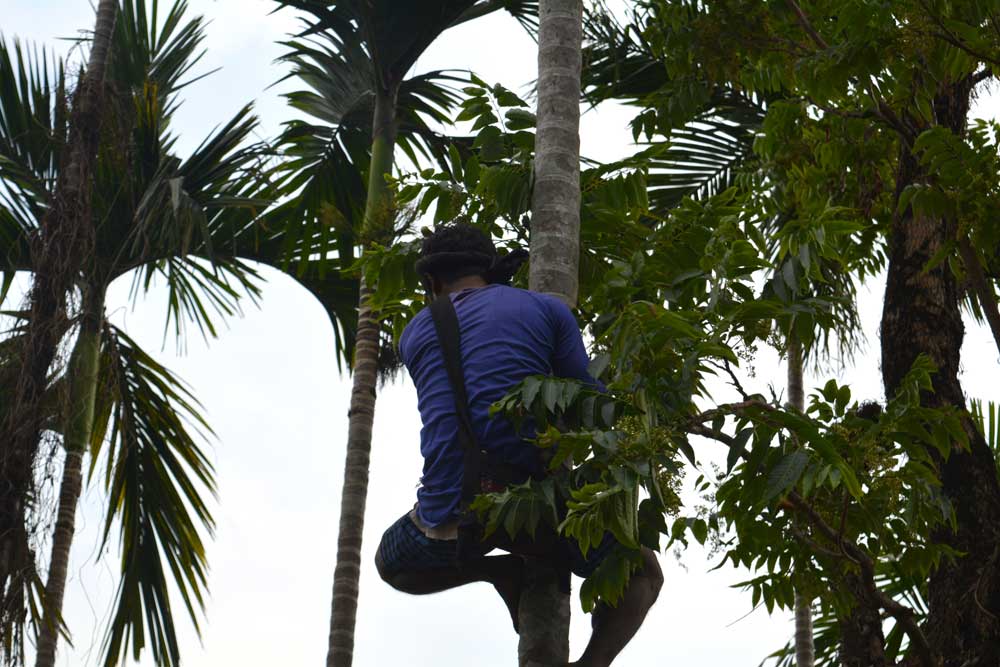 The Umngot River flows through and connects both the countries. We had seen several pictures before our visit and always wondered if it was photo shop or was the river actually crystal clear?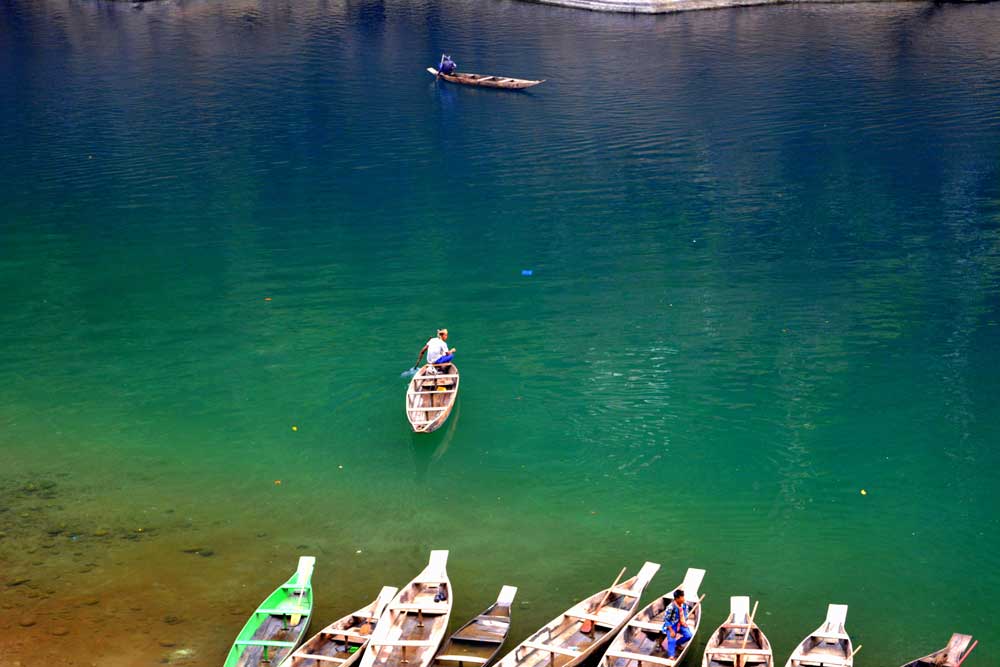 Our doubts were put to rest the minute we saw the beauty of Umngot. The water is absolutely crystal clear and it feels like the boats are floating mid air. A boat ride on this lake was a breathtaking experience. We could see the people of Bangladesh on the other side.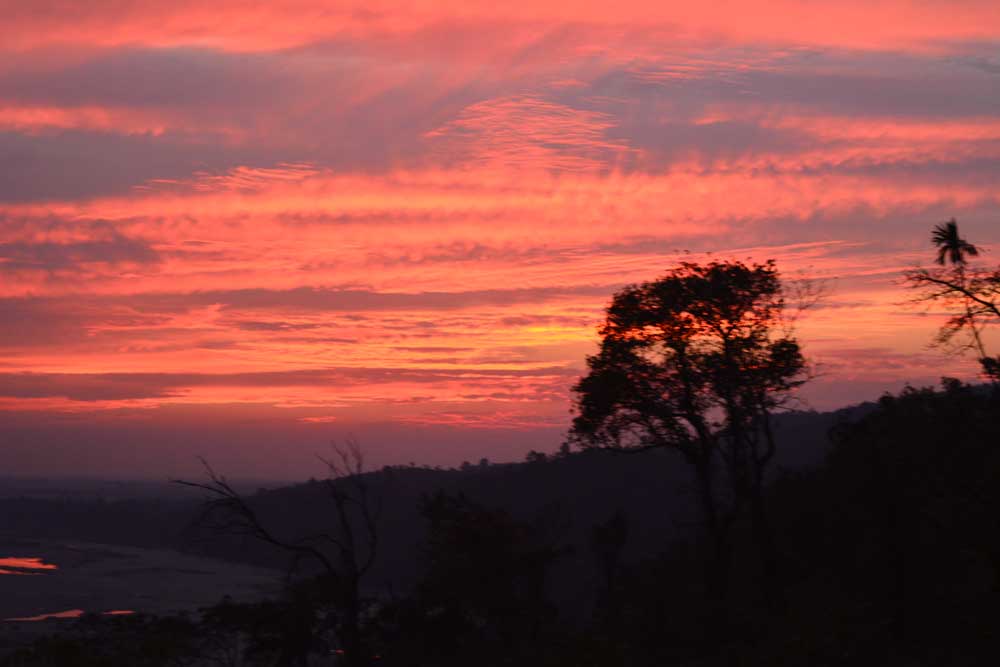 You have hotels as well as camping options available at Dawki. Pioneer adventure tours is a highly recommended company.
http://www.pioneeradventuretour.com/
After Dawki we spent the night at Cherrapunjee. Our stay at Cherapunjee was at Café Cherrapunjee. It looked like one of those houses right out of a fairytale!  It has a quaint café which was a 'Dak Bungalow' or post office 125 years back. Reuters' reports state that in 1960, a un identified flying object (UFO) was hovering over the property. You never know when you might get lucky!!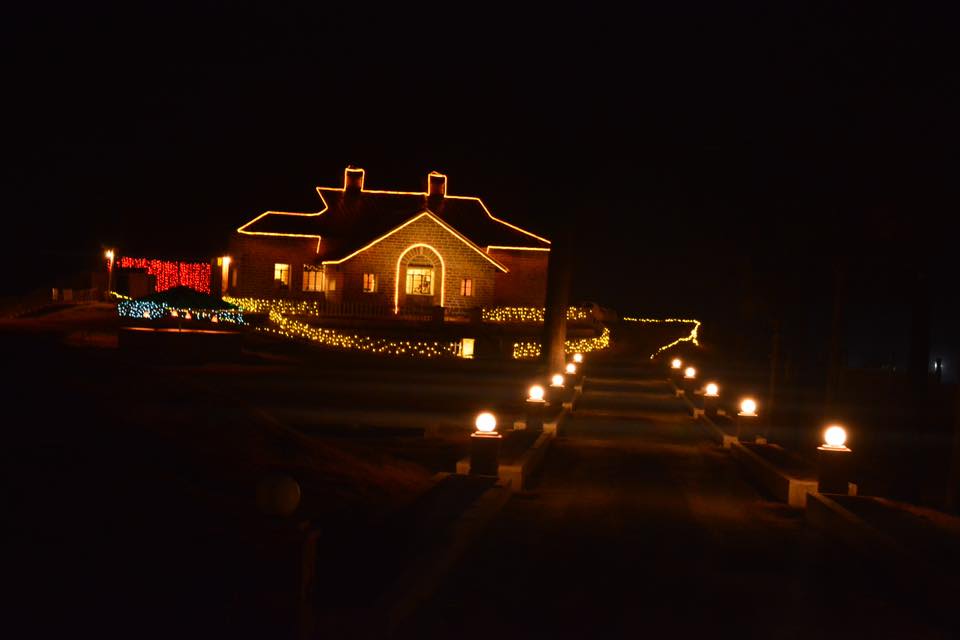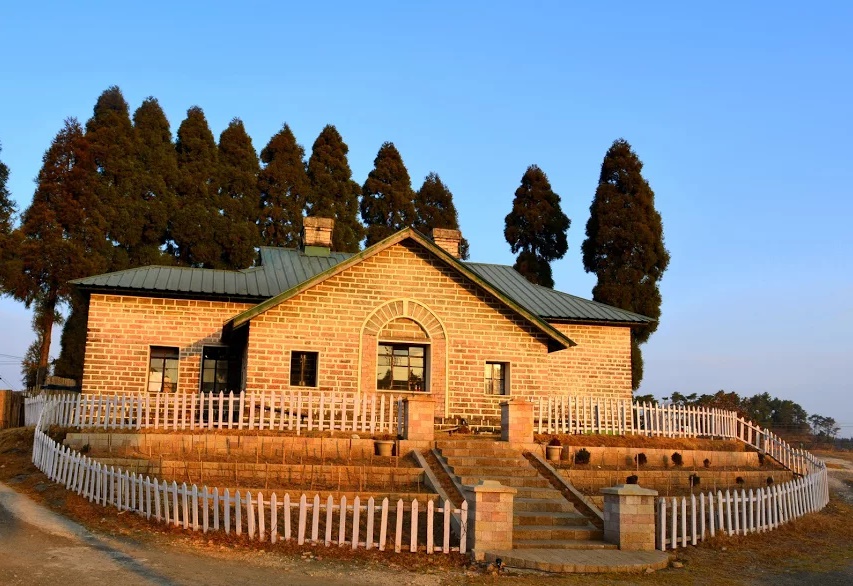 Day 4: Trek to double decker Root Bridge
Did we say living root bridges? Oh! Yes. We have always heard bridges being made of concrete and steel. Living root bridges are one of a kind. A bioengineering marvel of the khasi tribe.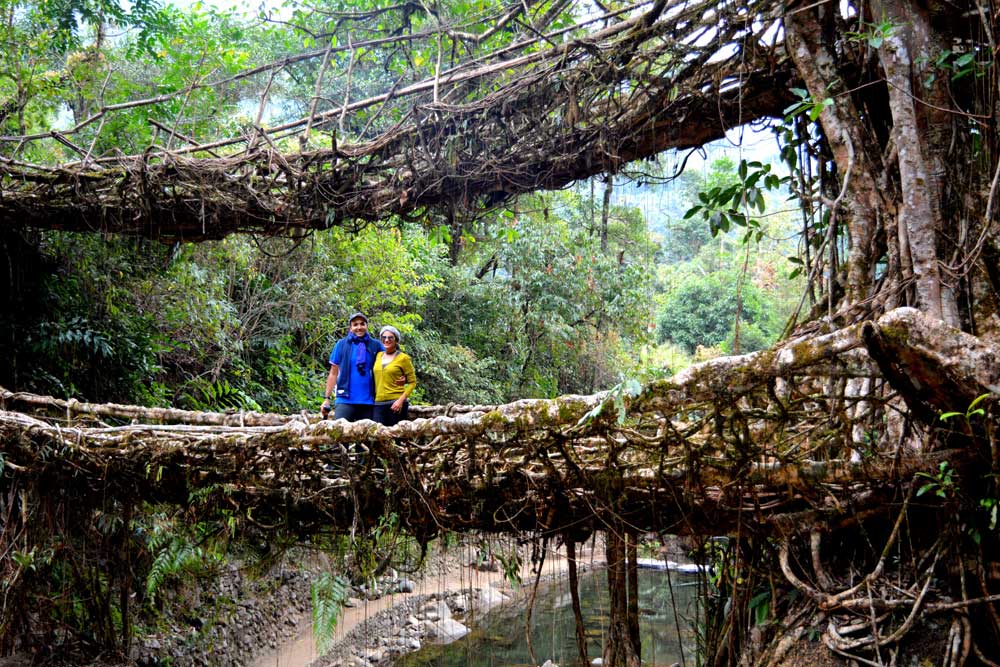 Cherrapunjee is one of the wettest places in the world. To overcome the hurdle of crossing rivers and streams, the khashi tribe came up with an indigenous idea of using roots of rubber trees (Ficus Elastica) as building blocks to build bridges across these rivers. Roots of the rubber tree Rubber trees grow aplenty in thick forests of Khasi Hills district. They use the aerial roots of rubber trees along with hollowed betel nut trunks, braided together, to guide them to grow in a proper direction. The beetel nut trunk serves as a template and prevents the thin roots of rubber tree from fanning out. The roots grow in the guided direction and merge with the soil on the other side of the river or stream. Living root bridges are a perfect example of amalgamtation between  nature and human effort. They say, living root bridges  are not built but grown!
The root bridges range from 50 to 100 feet, take around fifteen years to become functional.The roots are extremely strong and can take the weight of 30-40 people at a time. Some of the bridges are over 500 years old. The bridges are alive and still growing and gain strength over time.
The trek starts at Turia village. 3000 steps, crossing two rickety rope bridges and you reach this wonder. It is truly worth every bit of ache!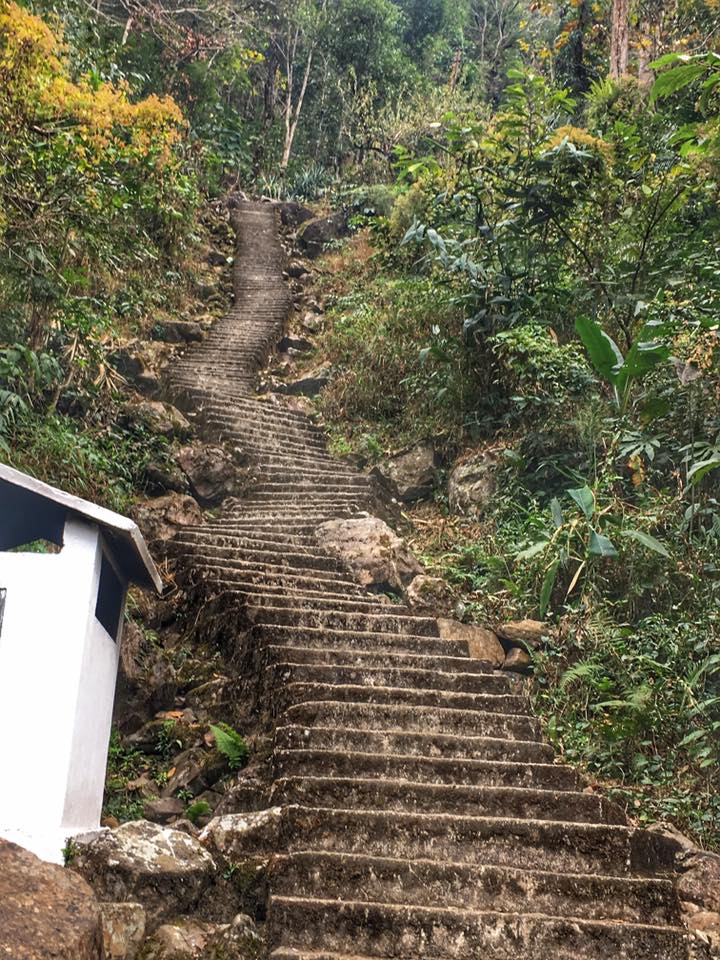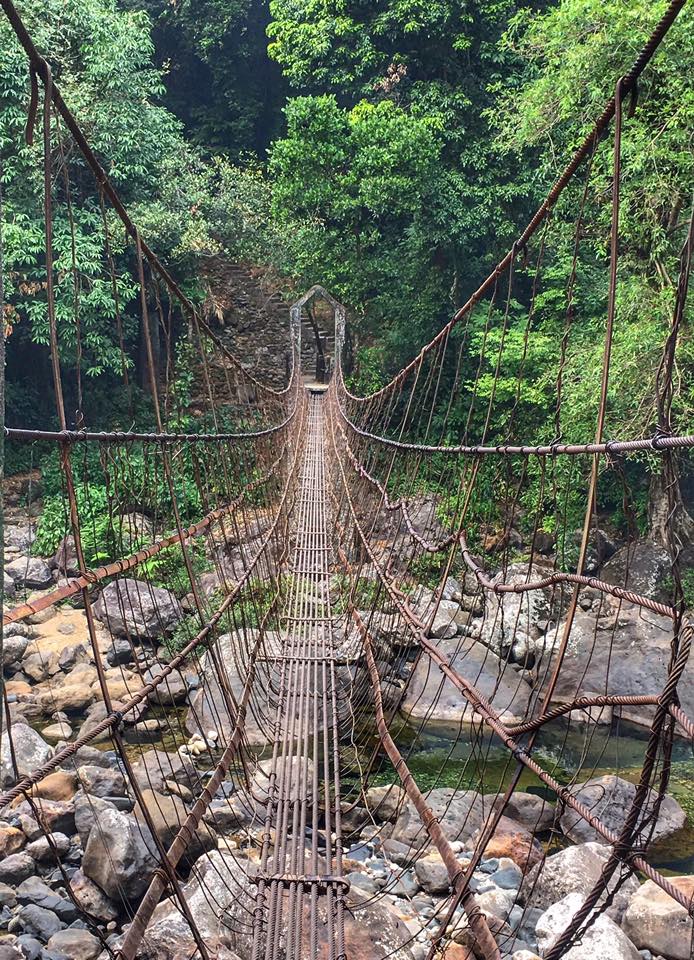 Though we did not trek further, we would highly recommend that you trek to the Rainbow waterfall. It is an hour's trek from Living Root Bridge.
There are a few backpacking accommodations available. Though we did not stay back, we heard great reviews about Serenity home stay. (Very basic, but an experience to share stories with the locals) We met the owner on our way back to the village.
We still had some time in hand and decided to visit the Arwah caves. The visit to the Arwah caves reminded me so much of "The Famous Five" by Enid Blyton. We had always fancied discovering a cave. Though here we didn't discover one! Arwah cave is a 4 km long cave recently opened up to the public. 1 km is lit up and accessible to the public. We met a few locals near the caves and they showed us the unlit parts of the caves, where you literally had to crawl down on your knees to find your way. The caves had beautiful rock formations and fossils in shape of butterflies, fish, leaves and birds engraved on rocks. The rocks radiate a yellow glow. There was a small water stream inside the cave. The locals told us that during monsoons one has to be very careful as these streams cause flash floods! Stalagmite and mica formations could also be seen on rocks.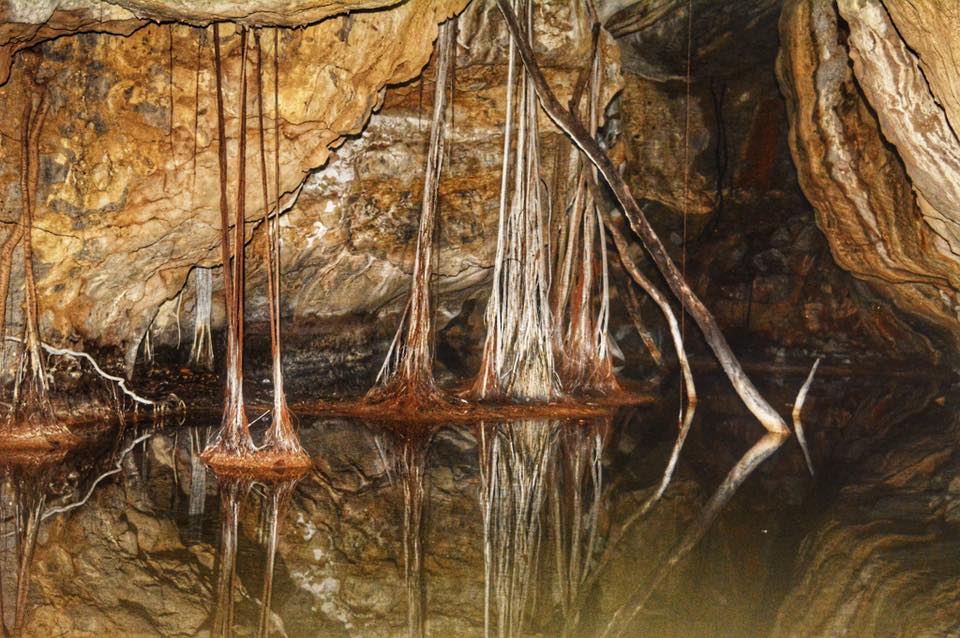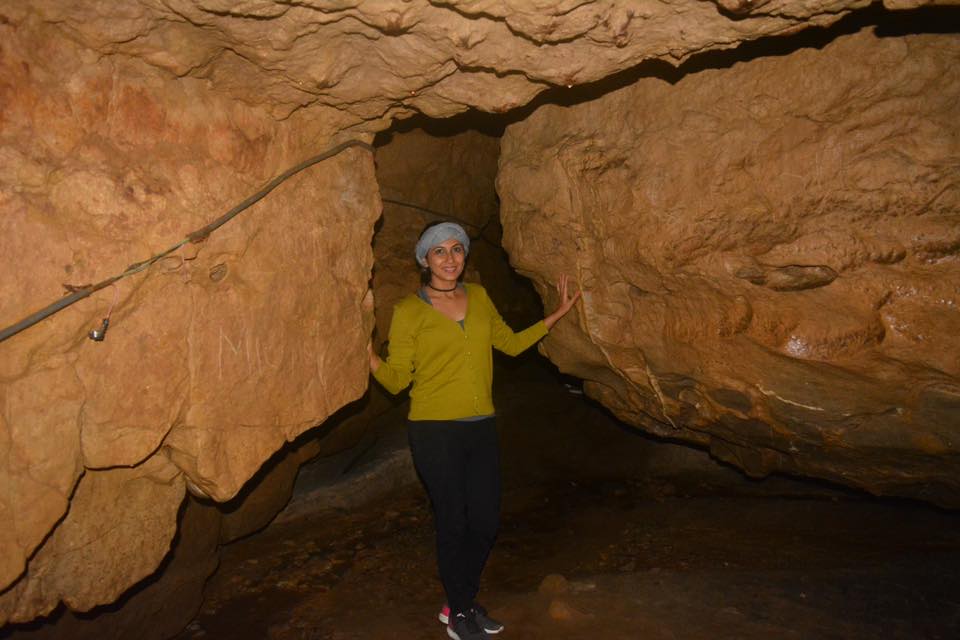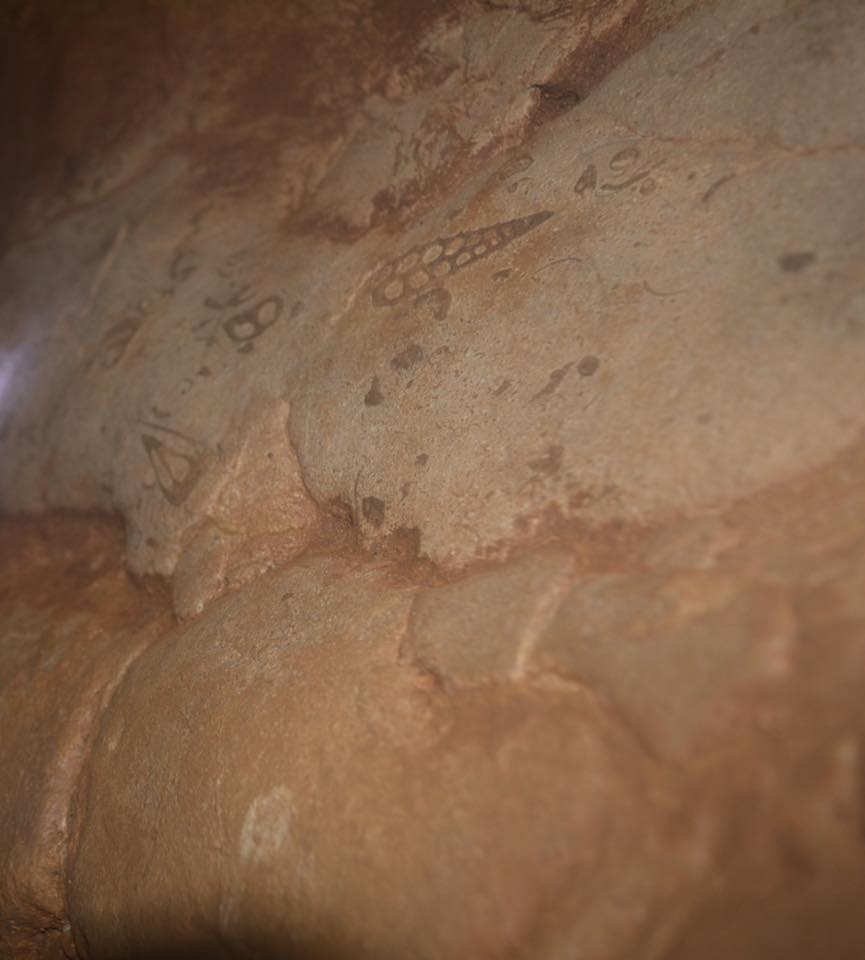 Day 5: Spend some time in Shillong and drive to the airport
We spent the last day shopping at police bazaar and having our last meal at the famous Café Shillong.
| | |
| --- | --- |
| TRIP COST   |   |
| Rooms for four nights     | 17k |
| Taxi for five nights    |  13k |
| Food and drinks   |  7k |
| Misc    | 1k |
| Total cost    | 38k |
Viv's dear friend Rohan helped us with the itinerary so that we could explore Meghalaya in such a short span. If you need help with your north east travel plans, you can get in touch with him. Mr.  Rohan Abraham  – 9886770070
His company India Trail curates north east travel plans. We highly recommend their services.
We hired a cab for our entire trip. To save up on cost you could take the public buses and share taxi's which are easily available.
We highly recommend our taxi driver, Mr. Babu. 9615683038 For more inspiration on North-East India, check out the instagram page http://instagram.com/northeast_india How to reach? By air:
Directly to Shillong: You can land at Umroi airport, Shillong. Only Air India operates direct flights from Kolkata to Shillong
Alternatively, you can fly to Guwahati and take a taxi or share taxi to Shillong. The drive takes about three hours to reach Shillong.
By Bus: Government and private are available from Guwahati and other nearby places.