FOOD TRAILS AT GRT HOTELS!
 FOOD TRAILS AT GRT HOTELS!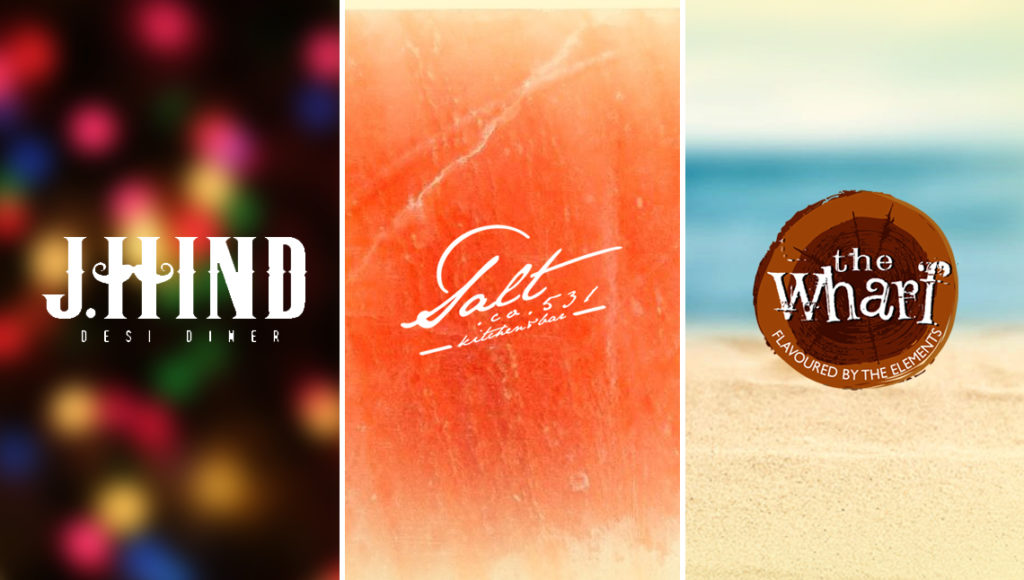 There is no sincere love than the love for food.
Viv & I were invited to the GRT hotel bloggers meet and spent three nights at different properties of GRT hotels. GRT hotels need no introduction. It was founded by Mr.G. Rajendran and has 13 properties all across south India.
Over a span of four days, I was amazed at what I experienced, I knew it would be a gastronomic affair; but not only was every meal different from the other, they style of cooking was also completely distinct. I am not a connoisseur of food, but I am briefly covering the styles of cooking and some of my favorites that tantalized my taste buds over the span of three days. You might see a lot of desserts because I am partial towards them and if given a chance would skip the main course for desserts! A dentist with an entire sweet jaw!
Lunch therapy at Salt Co. 531, Radisson Blu by GRT Hotels, Chennai
Lunch therapy is a very interesting concept where you can indulge in a complimentary expresses spa (head, neck, and shoulder) before or after your meal. A combination of both is a win-win situation!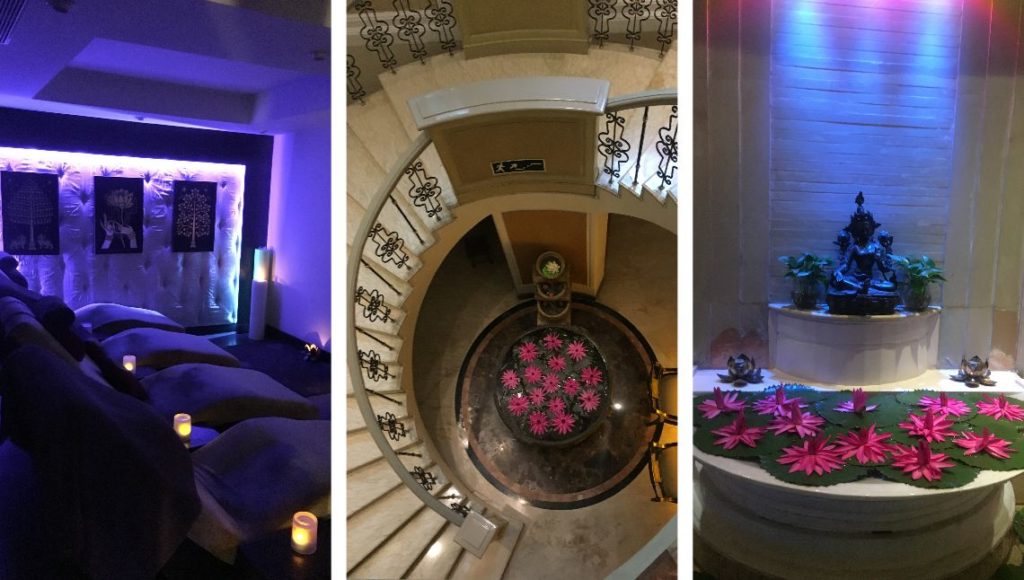 As the name suggests, it is all about cooking over pink-hued Himalayan salt blocks. They use around 15 gourmet sea salts from all across the world. Being a doctor, I had read about various health benefits of Himalayan salt ranging from balancing in the body pH to keep hydration levels in check, thereby improving digestion.
Few dishes in pictures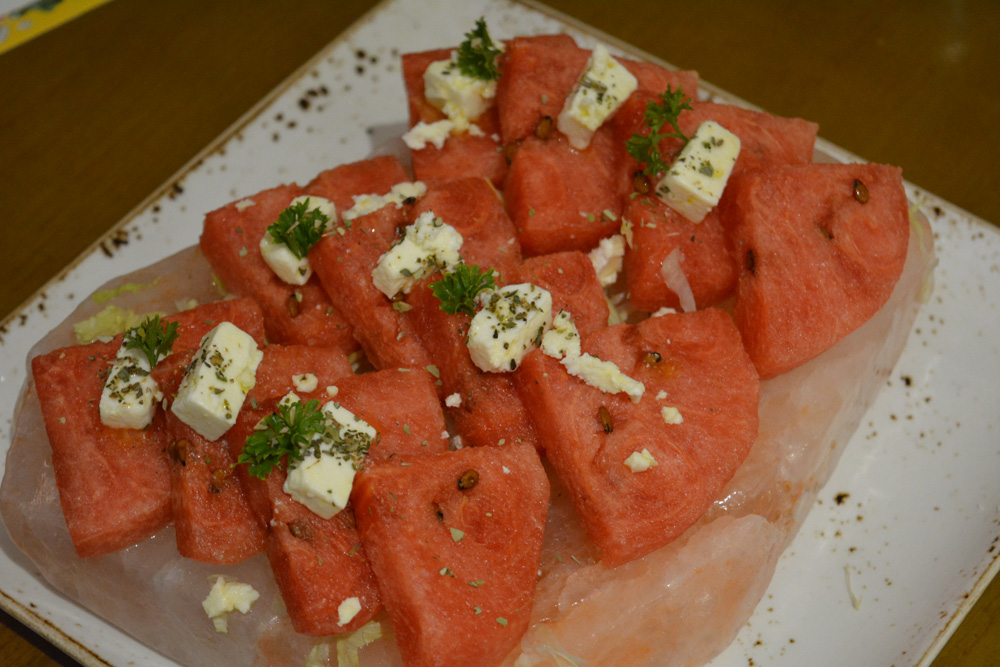 Watermelon and feta cheese salad on a Himalayan salt block.
Watermelon and feta cheese was served on a bed of lettuce over a frozen Himalayan salt block.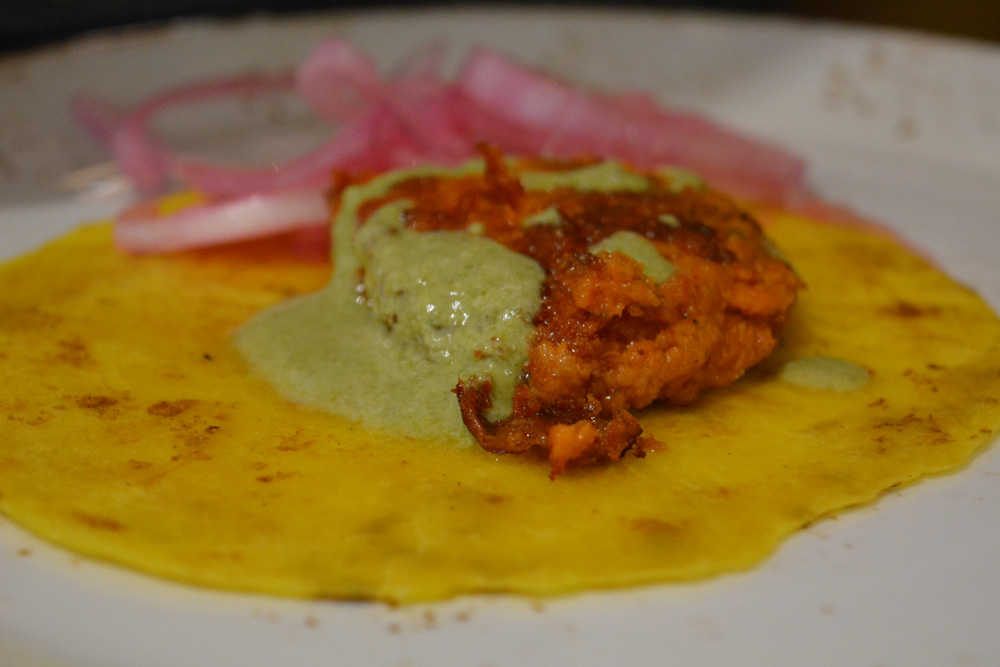 Galouti kebabs.
This is served at Kabab factory, as a part of food tasting they had served us kebabs
Having stayed in Lucknow for over six years, I take biryani and kebabs very seriously. I always tend to compare it with Nawabi Lucknow. And oh boy, this one didn't disappoint me at all. The kebab just melted in my mouth with the meat so tender and flavours so right!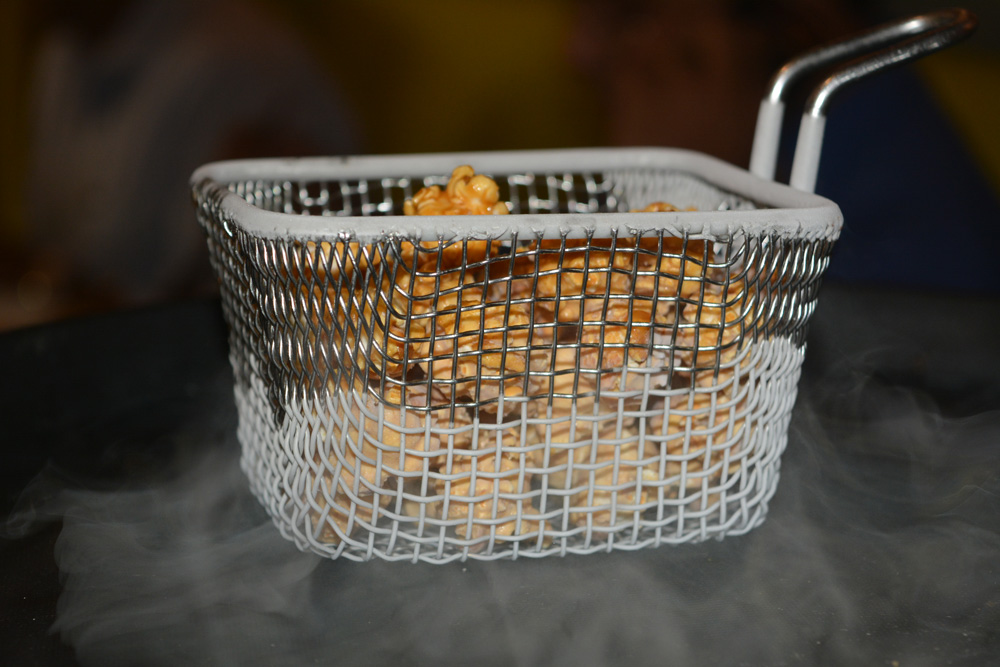 Nitrogen-frozen Popcorn
Dessert galore – I shall let the picture do the talking!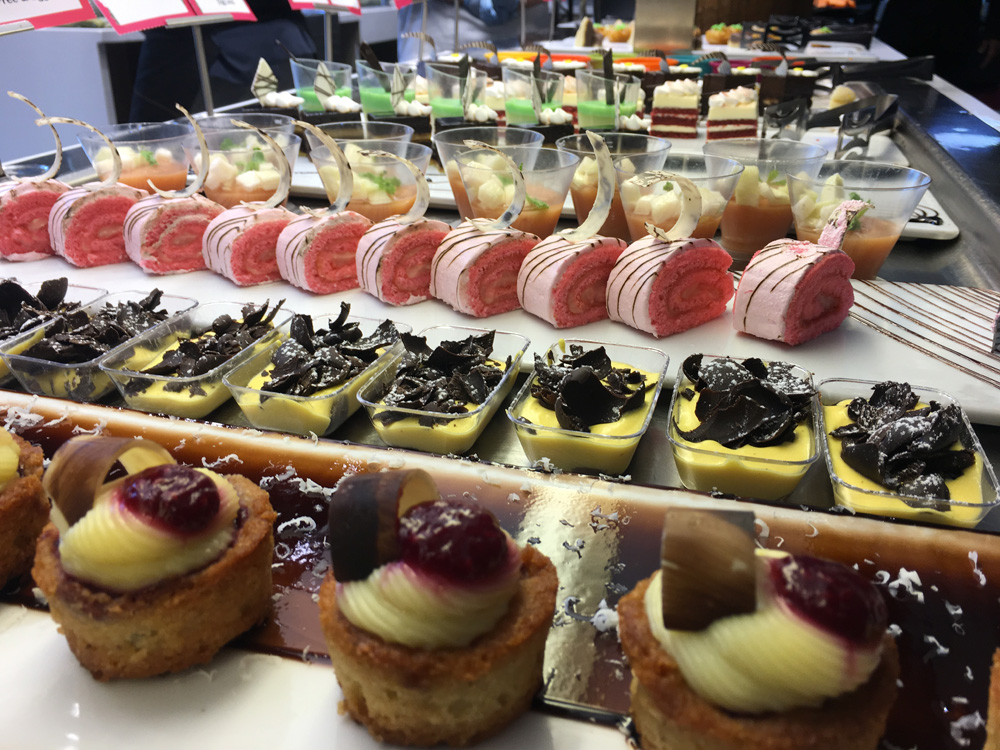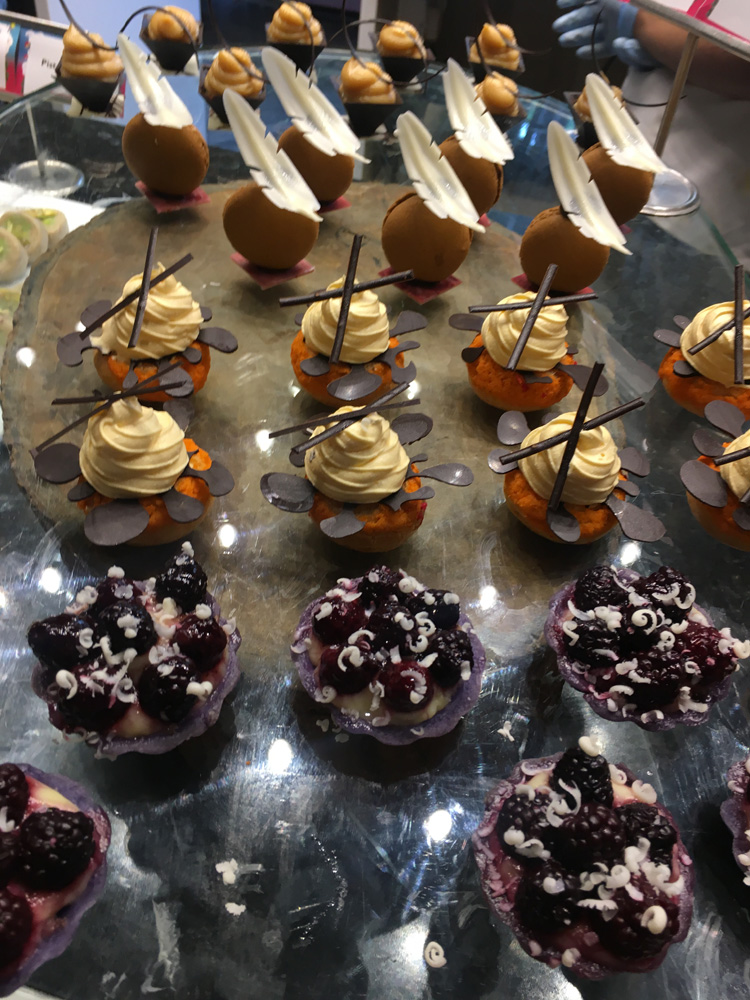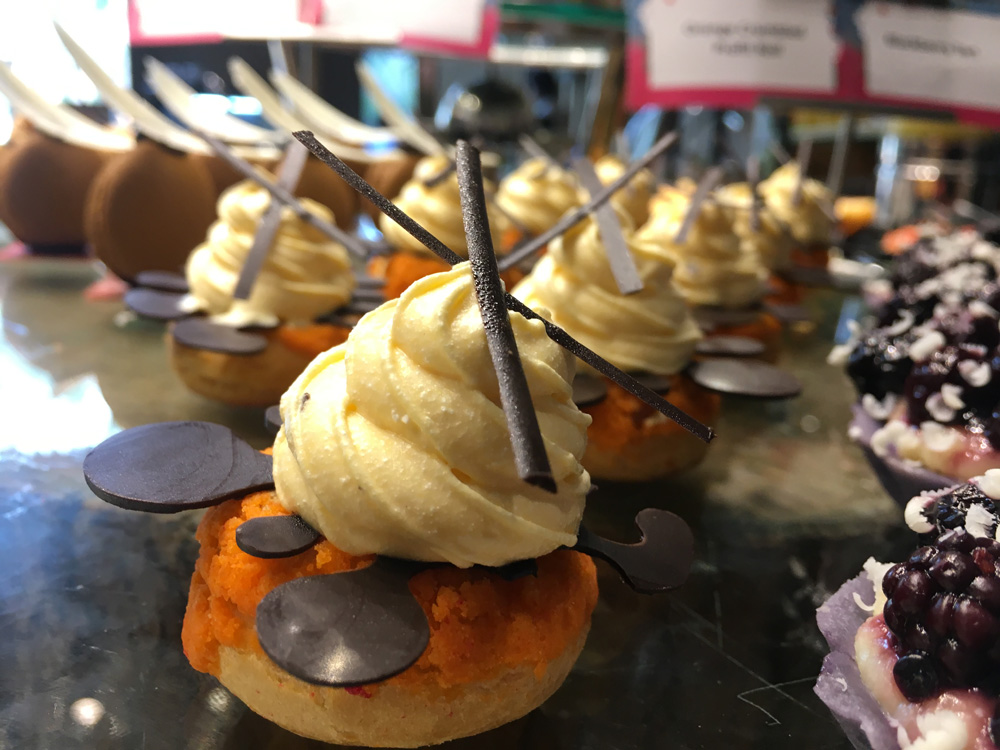 The Wharf at Radisson Blu temple bay by GRT Hotels
Seaside seating, candlelight, the sound of waves crashing on the shore, balmy evenings, cocktails and delectable food. Bliss!!
The wharf has been one of the most romantic restaurants I've come across. Apart from the ambiance what makes this place unique is how they grill the food. They use volcanic lava stones as a base for cooking. Yes, you heard that right. They also have a charcoal fired oven for Indian food.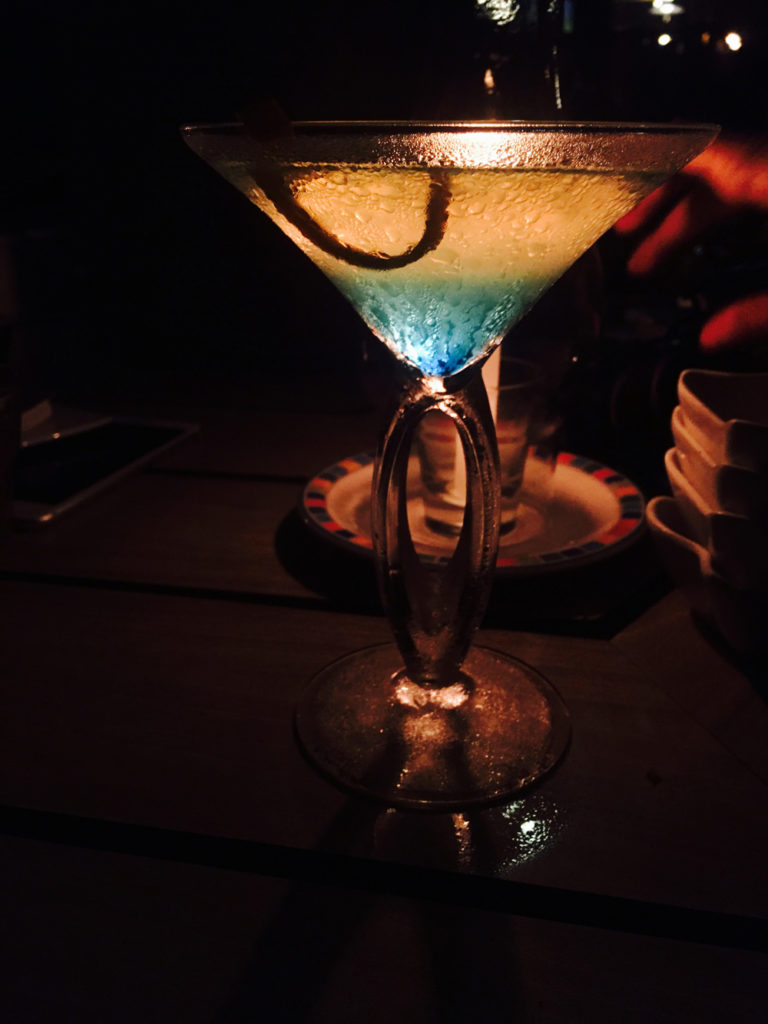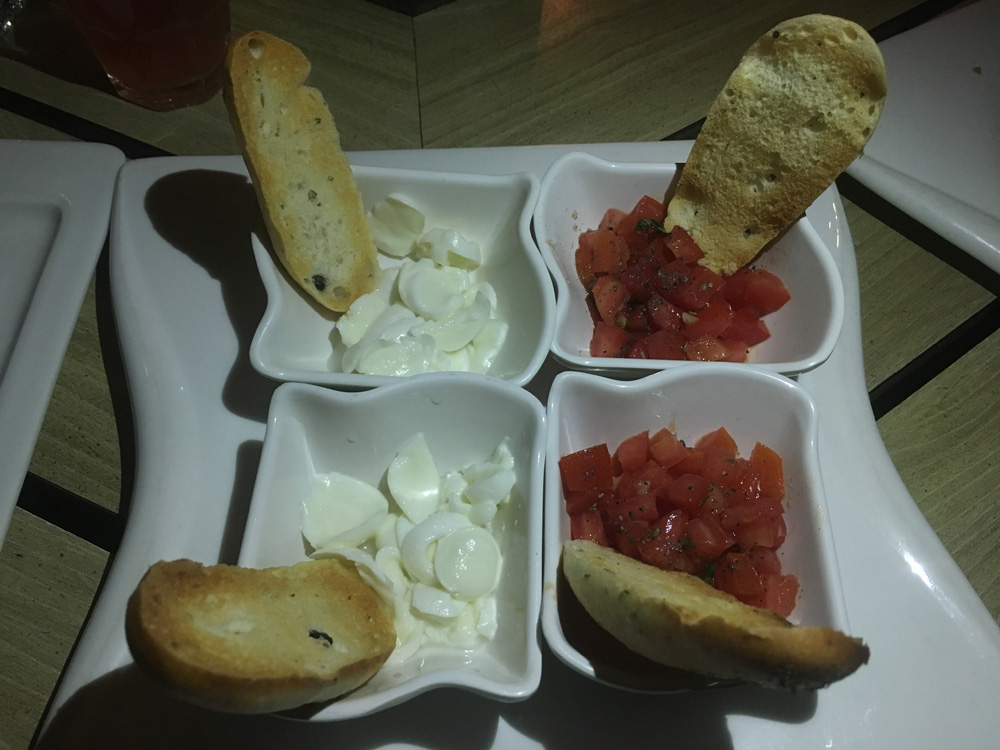 Bruschetta ala Wharf
Main course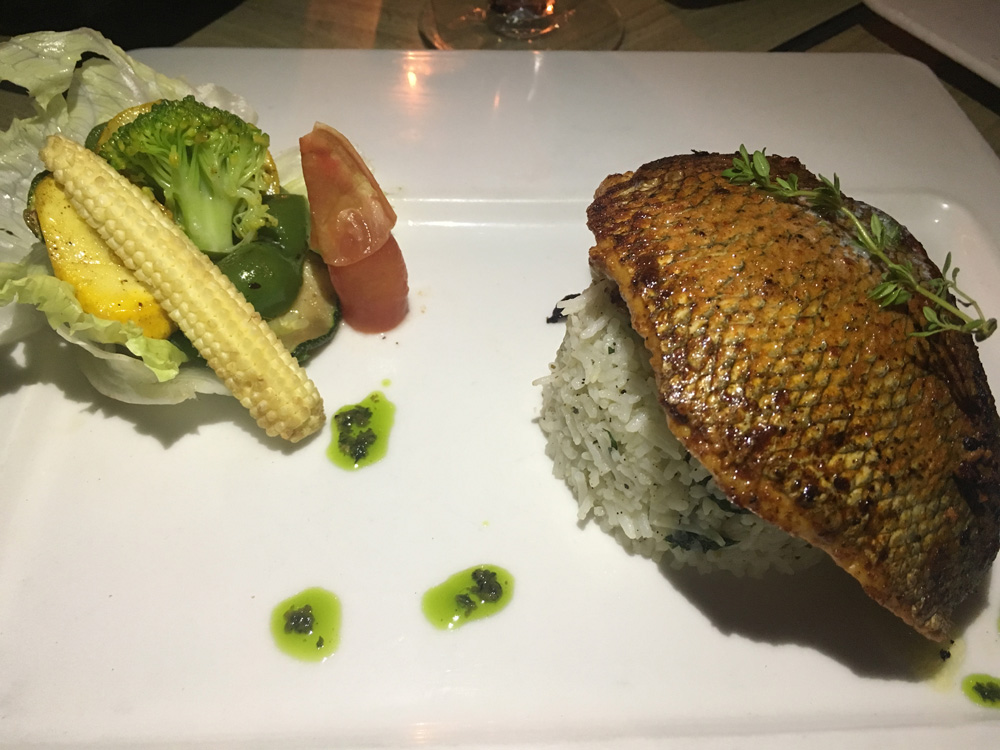 Pan-fried red snapper with Cape Spices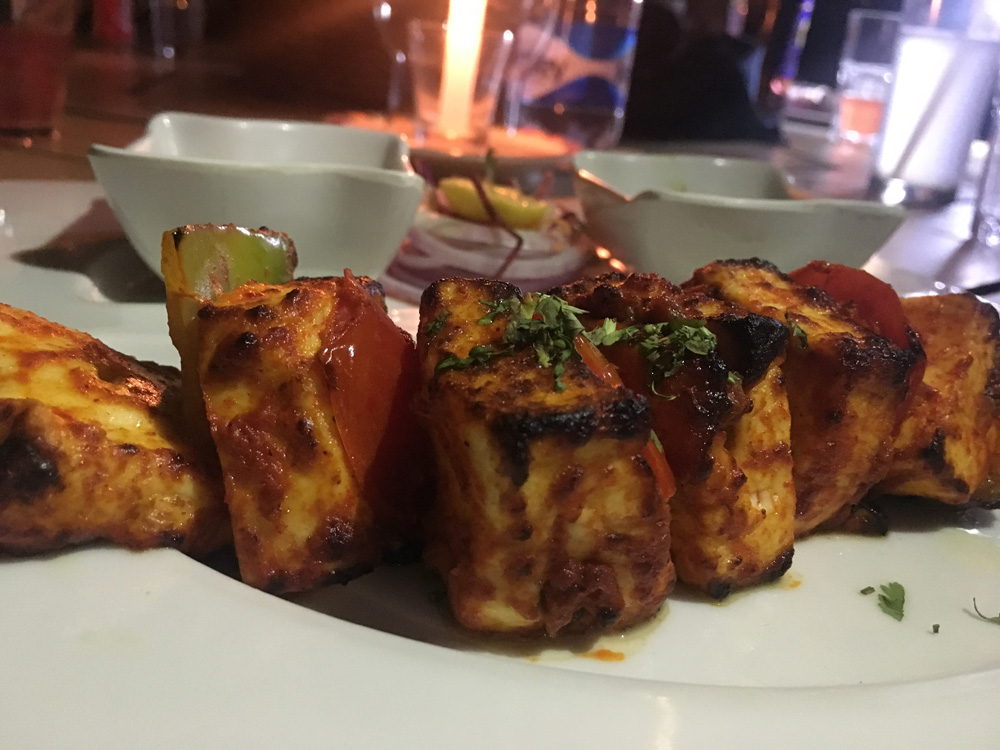 Amritsari Paneer Tikka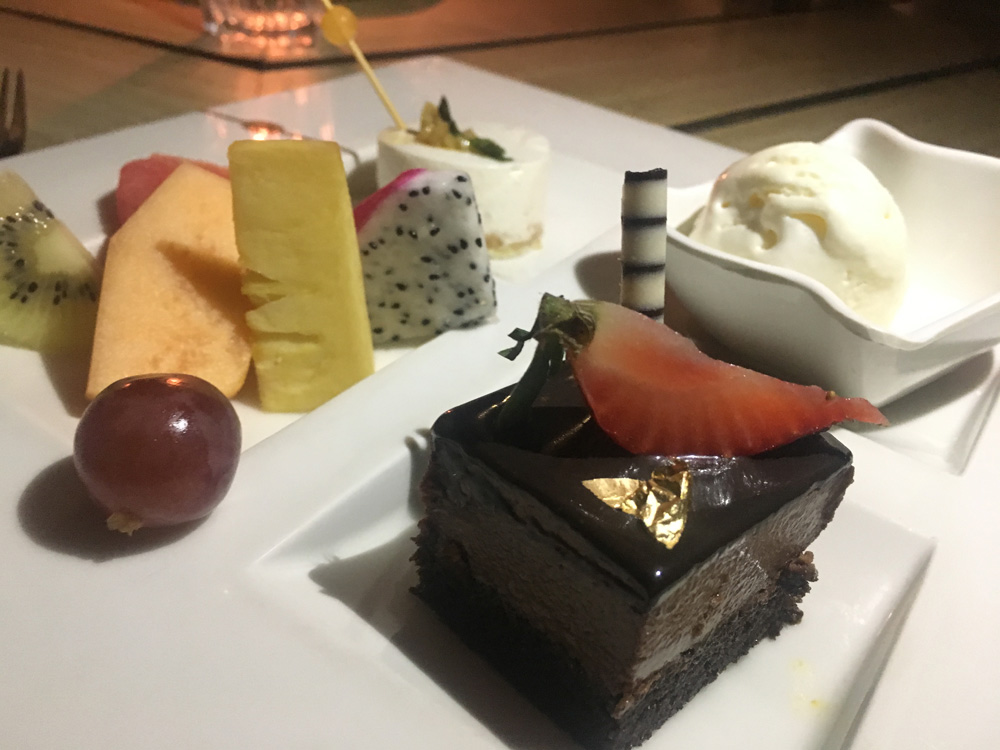 Desserts : Chocolate Marquise mud pie/Tender coconut mousse.
J Hind Grand by GRT, Chennai
J Hind stands for Jugalbandi Hindustan. Quirky interiors, vibrant colors, antique pillars and arches, walls adorned with paintings by Krsna Mehta depicting stories from India. I instantly fell in love.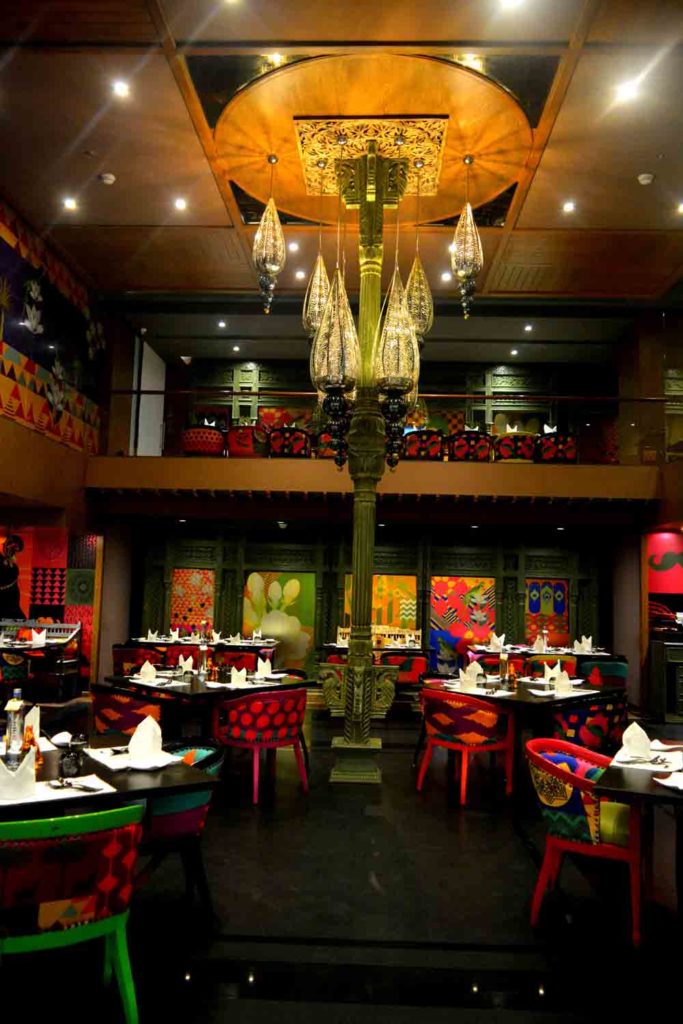 The food was a visual and culinary delight! The degustation menu had various styles of cooking like spherification, foaming, nitro freezing to name a few! Things I had only seen in Master chef!! After all, we all need a bit of drama. Normal is passé.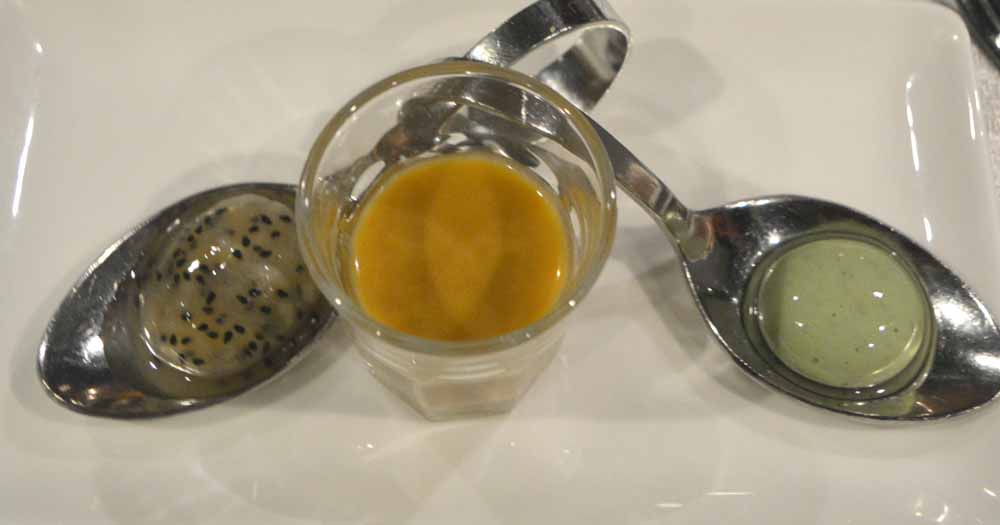 Spherification – amuse bouche with spheres of avocado and chill dragon with mishti doi shots.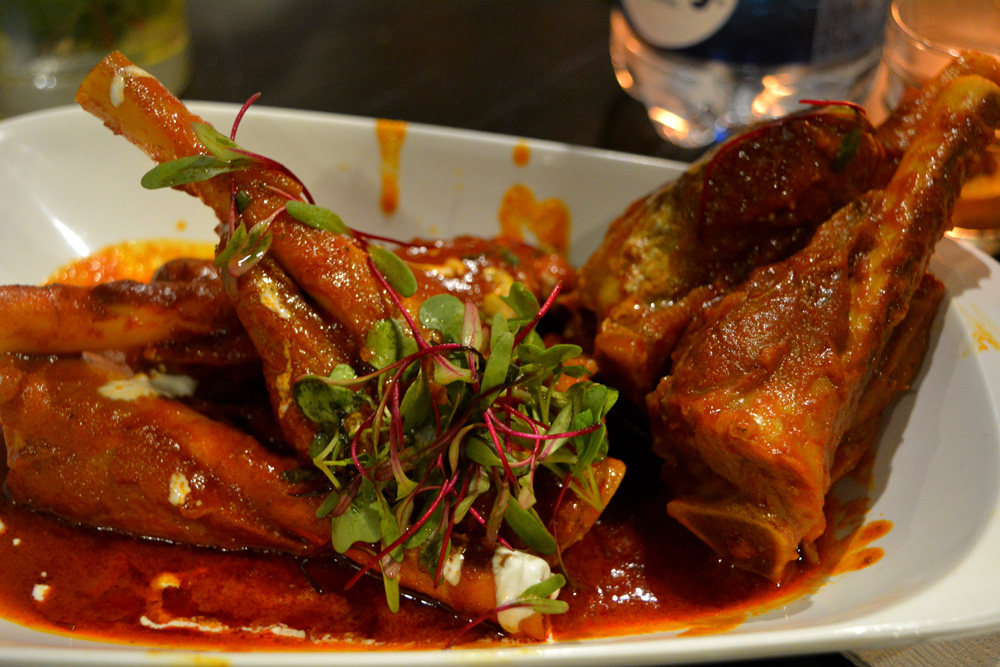 Mutton shanks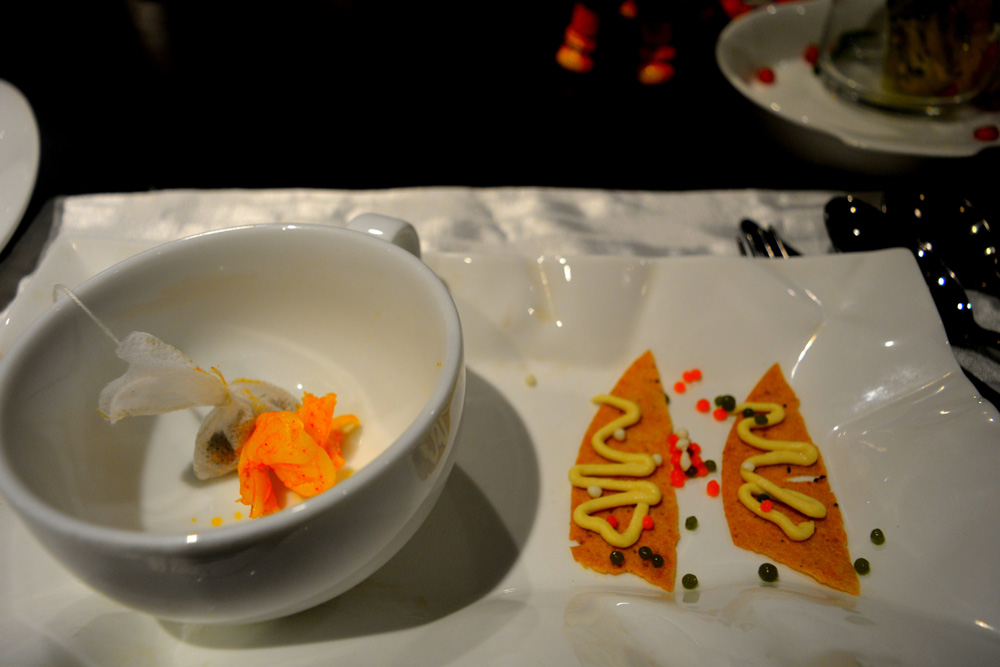 Foaming – tomato chicken shorba with cream foam served with khakra and hummus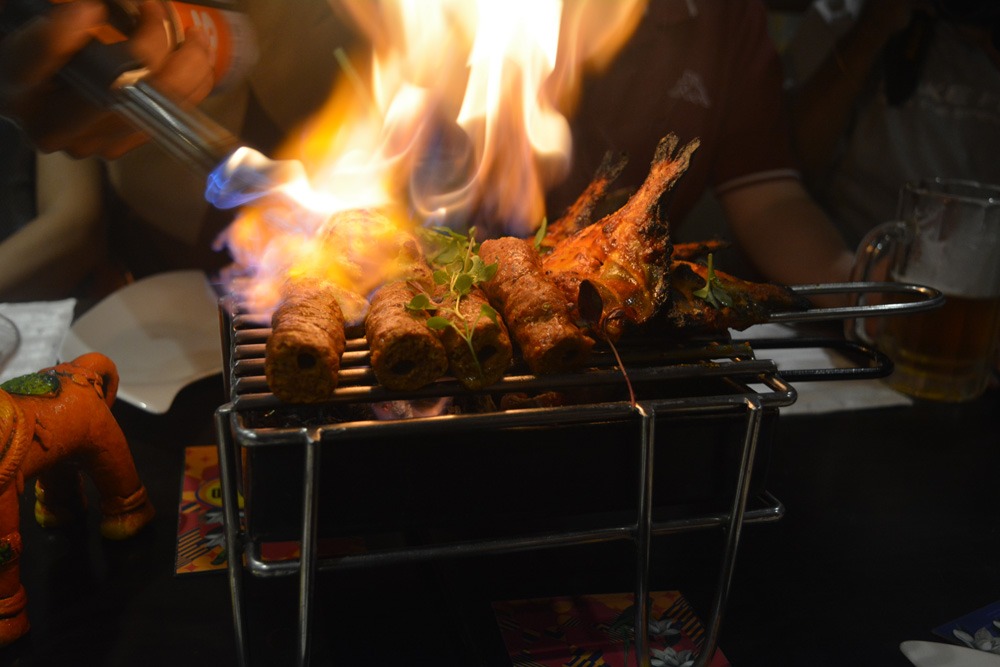 Fired up Tandoor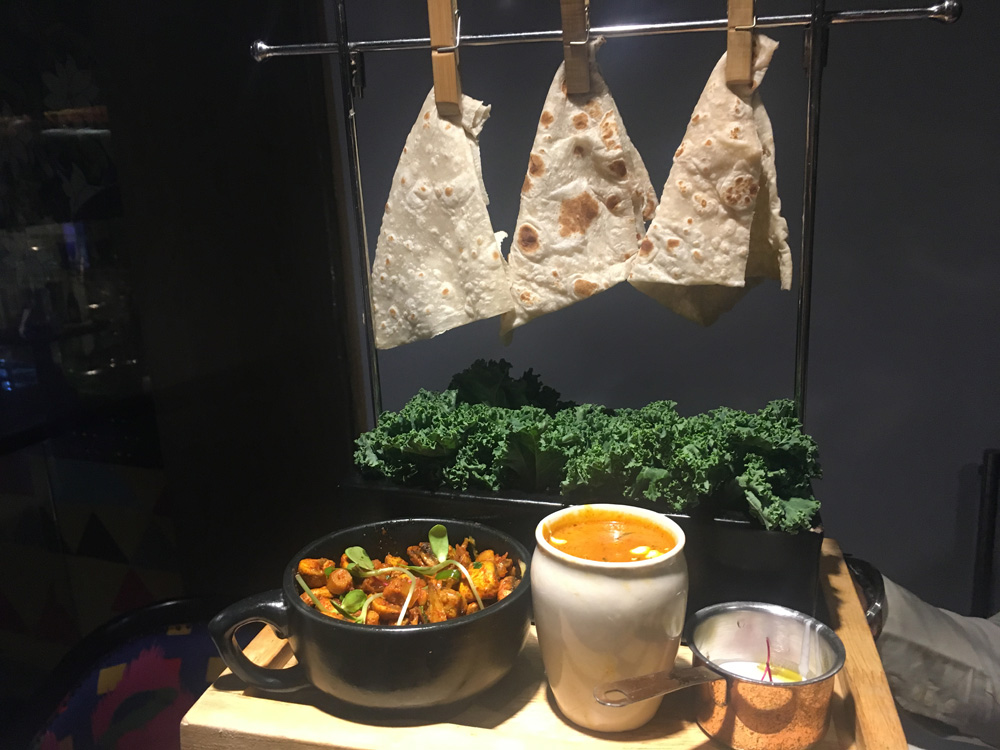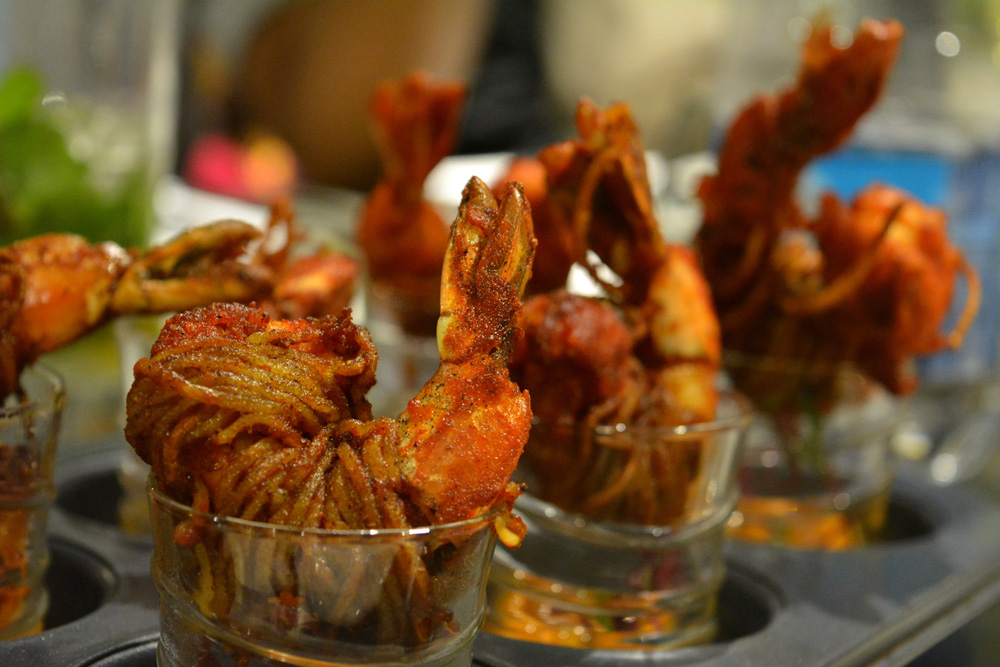 Prawns in a noodle wrap
From bubbles bursting in our mouth, deconstructed chat with nitro fumes, and railway chicken to fire glazed chicken. I was in awe as I experienced the entire process. It was an absolute delight to watch these fascinating cooking styles and I have to admit the food was nothing but delicious.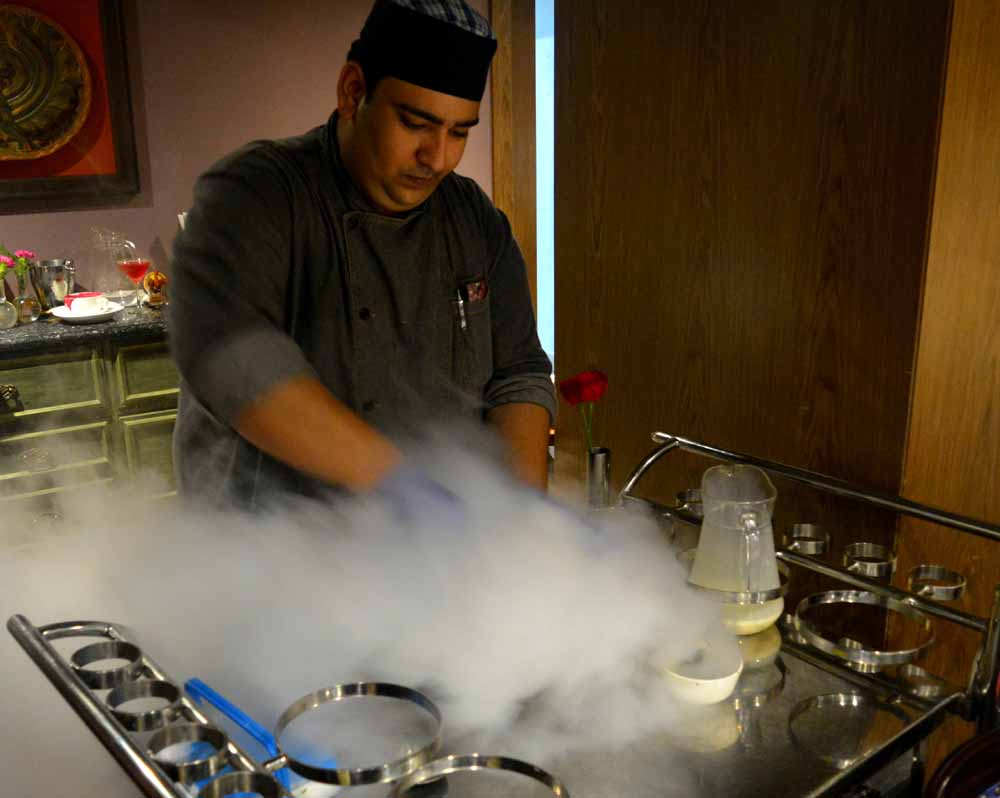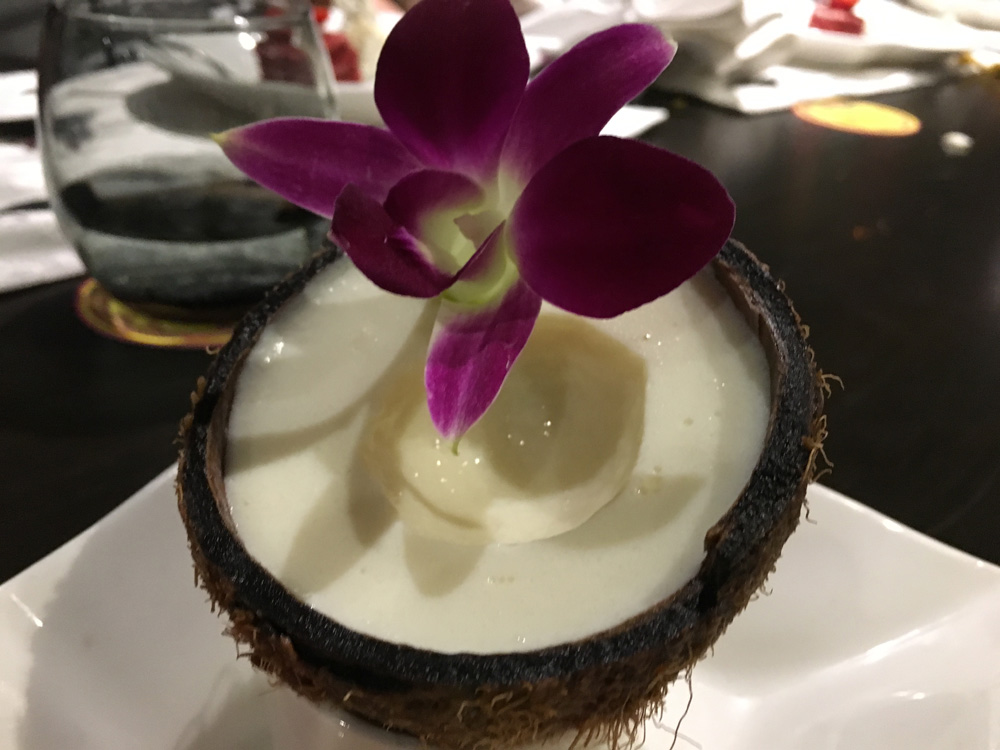 Coconut Mousse
Sunday

Sundai

at Bazaar – Grand by GRT, Chennai
We all love buffets, don't we? I always feel that my eyes are bigger than my stomach because I want to taste everything on the menu. What if a buffet spread has more than 60 dishes? Well, I wish I had an extra pouch in my stomach!!!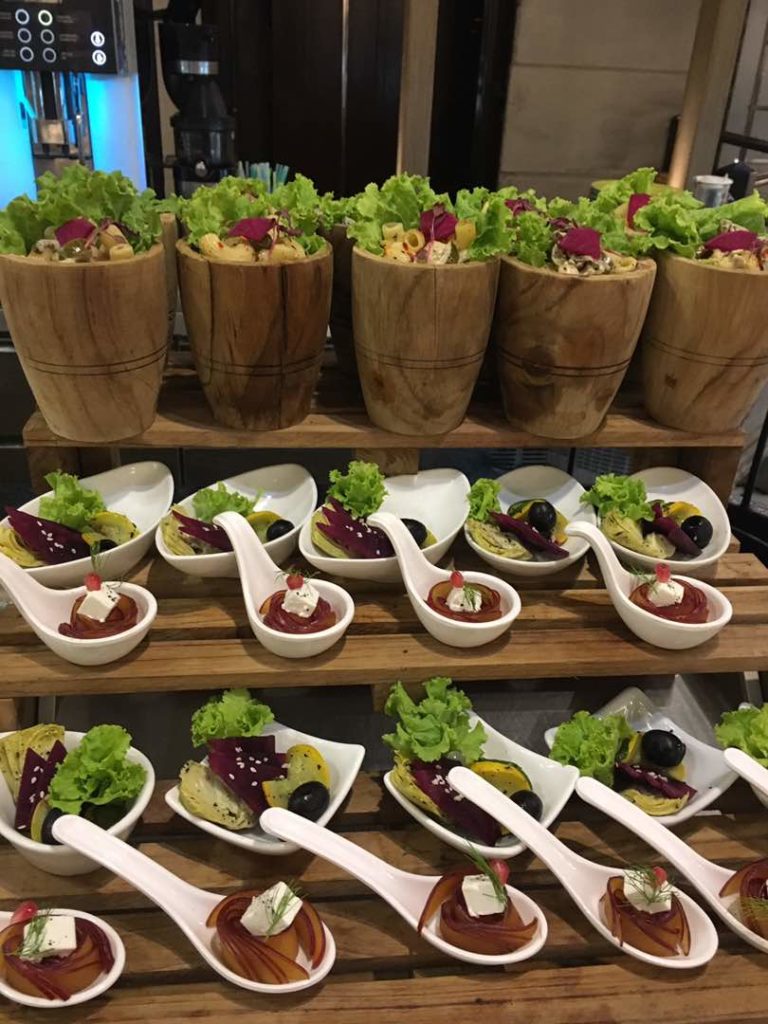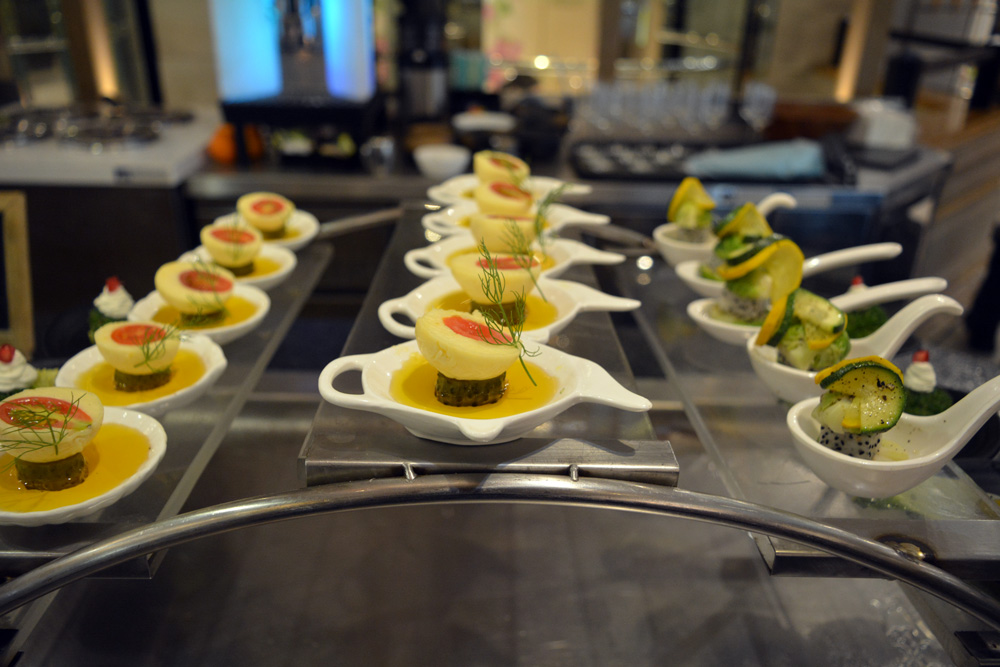 The theme and spread at Sunday Sundai is inspired by the markets all across the world. You can find four different types of mosaic flooring, vibrant upholstery, vertical gardens and much more.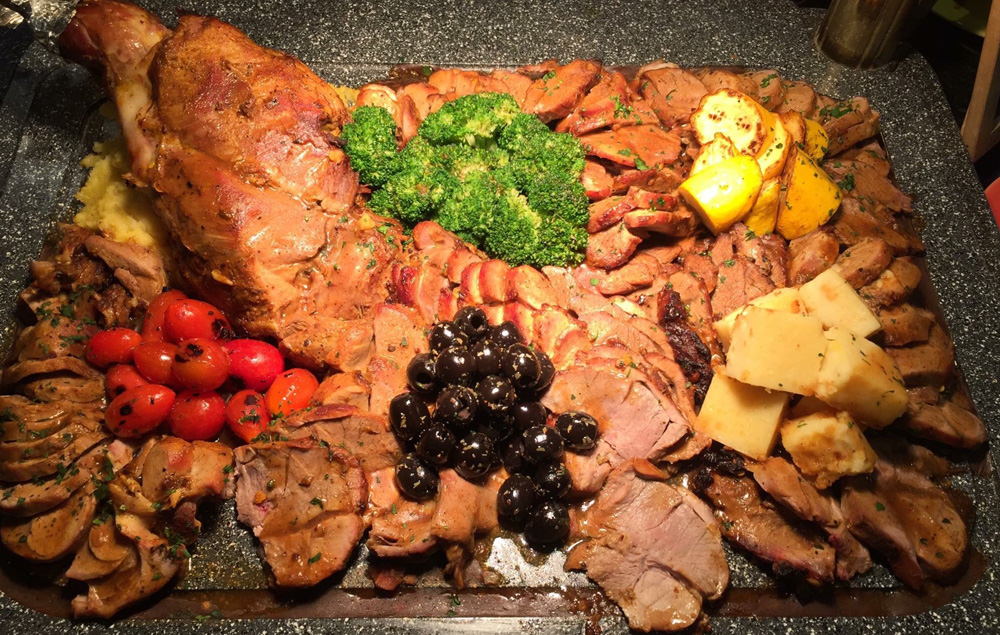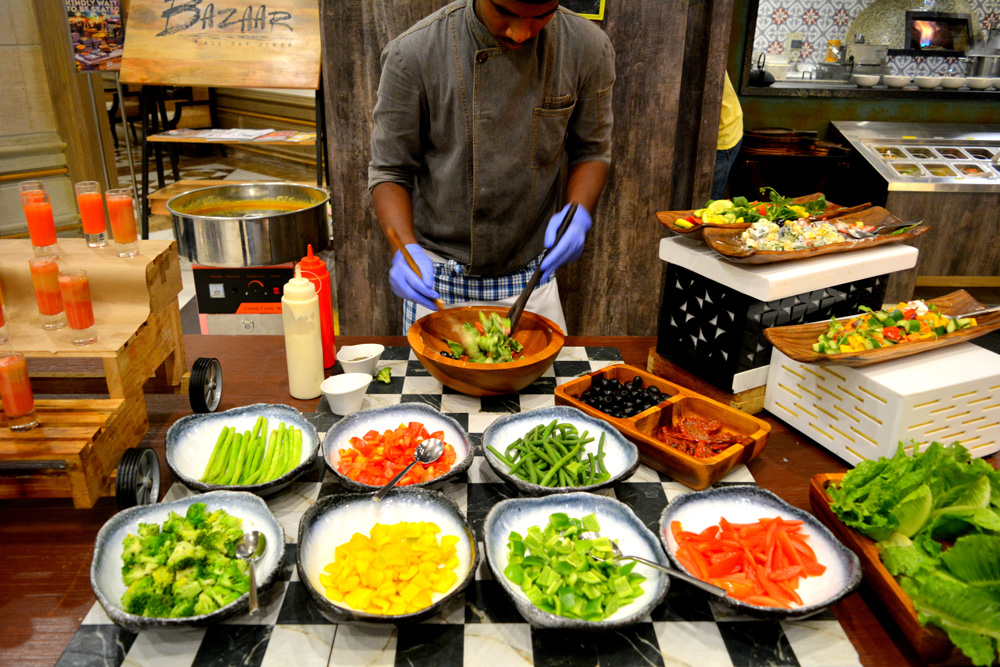 The brunch is at the lobby restaurant " Bazaar". The tagline " a brunch that packs a punch" fits in perfectly. The spread covers street food from all across the world and some healthy DIY super bowls.
There are a lot of live counters dishing out Chaats, Pasta and Salads. One section had organic vegetables for sale as well.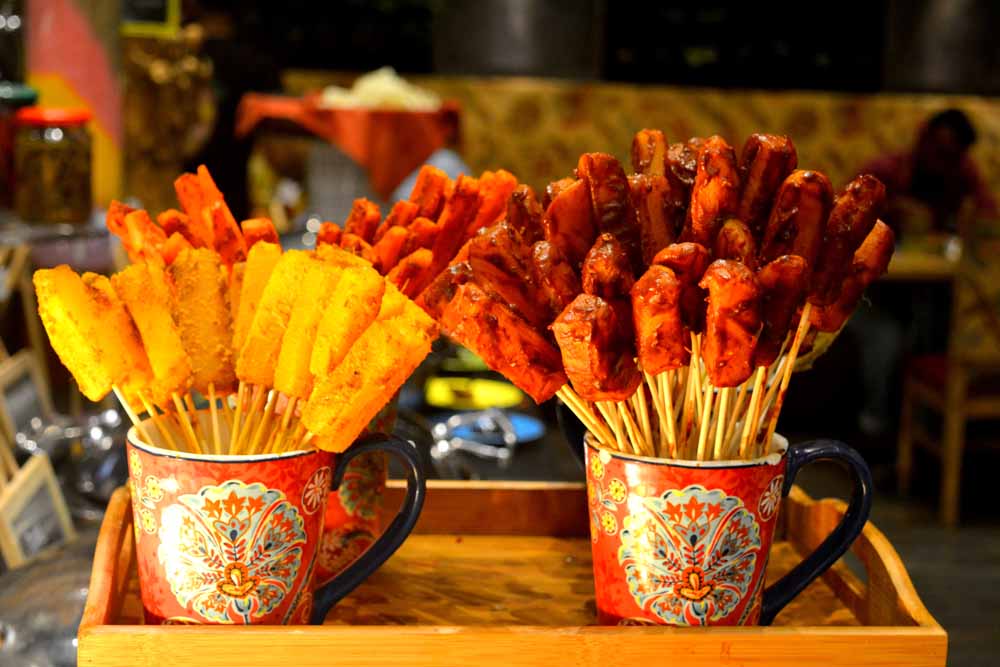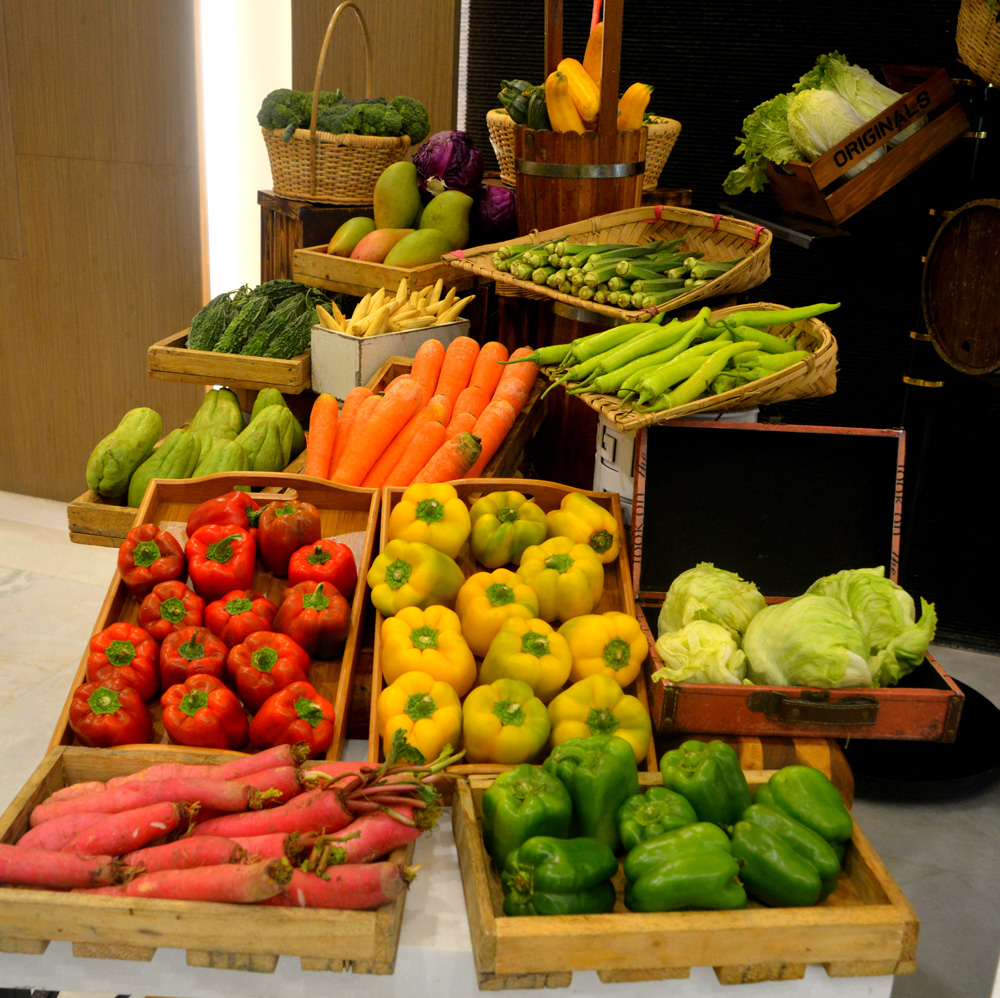 The dessert counter was enormous. As far as my eyes could see! Dessert heaven!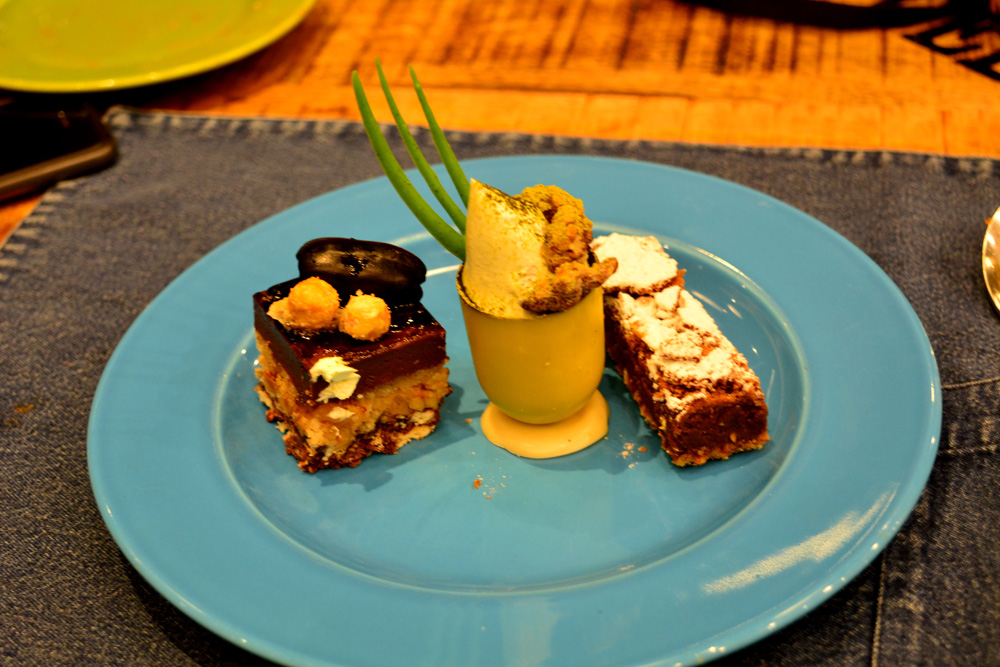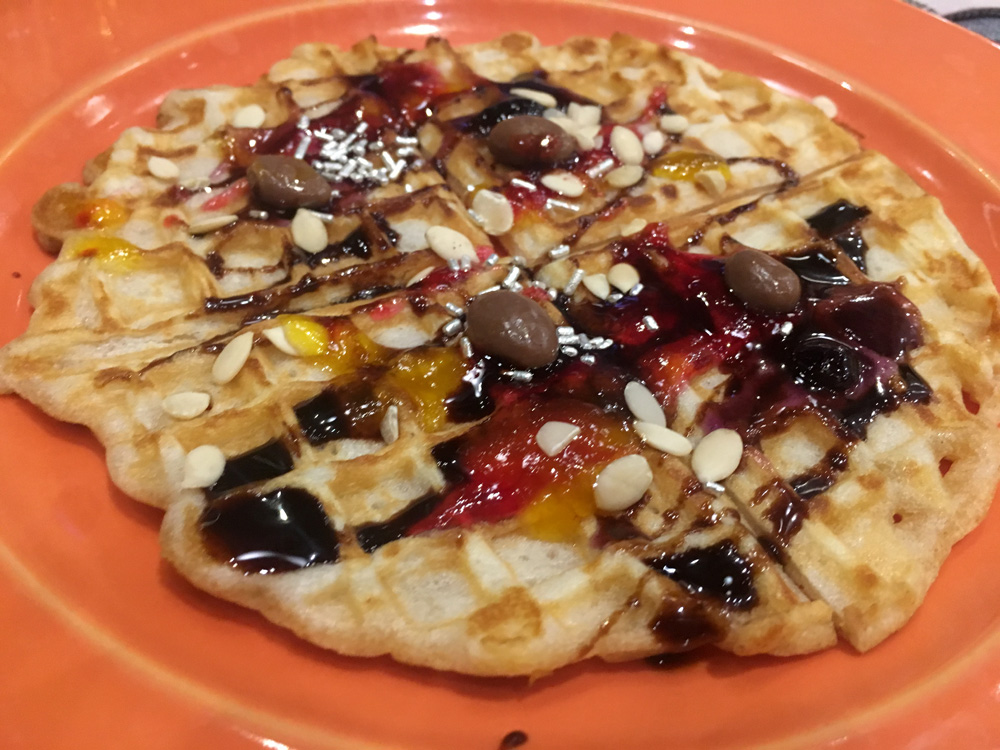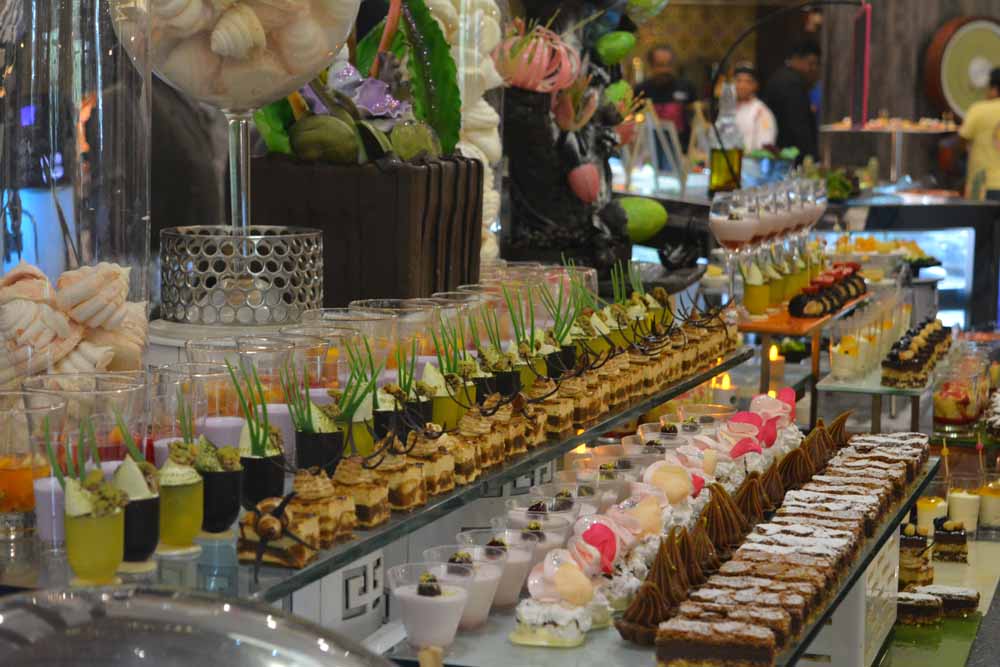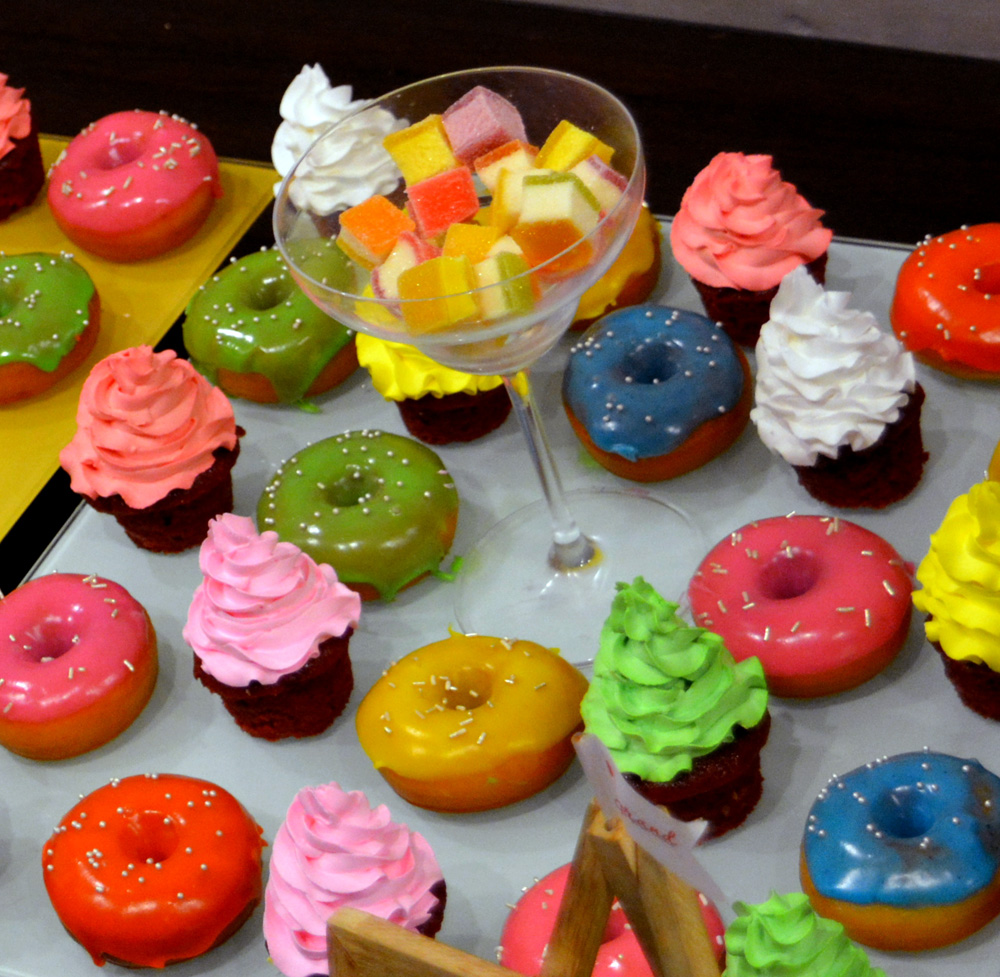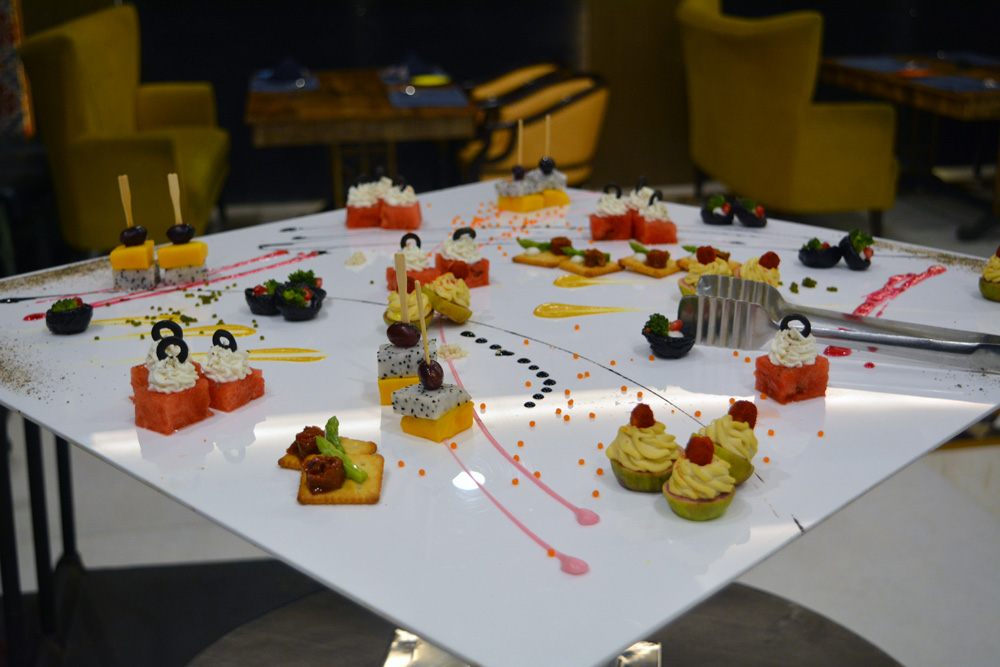 Apart from the fabulous food, the staff entertained us with flash dance mobs! The dancer in me couldn't resist and I joined them as well.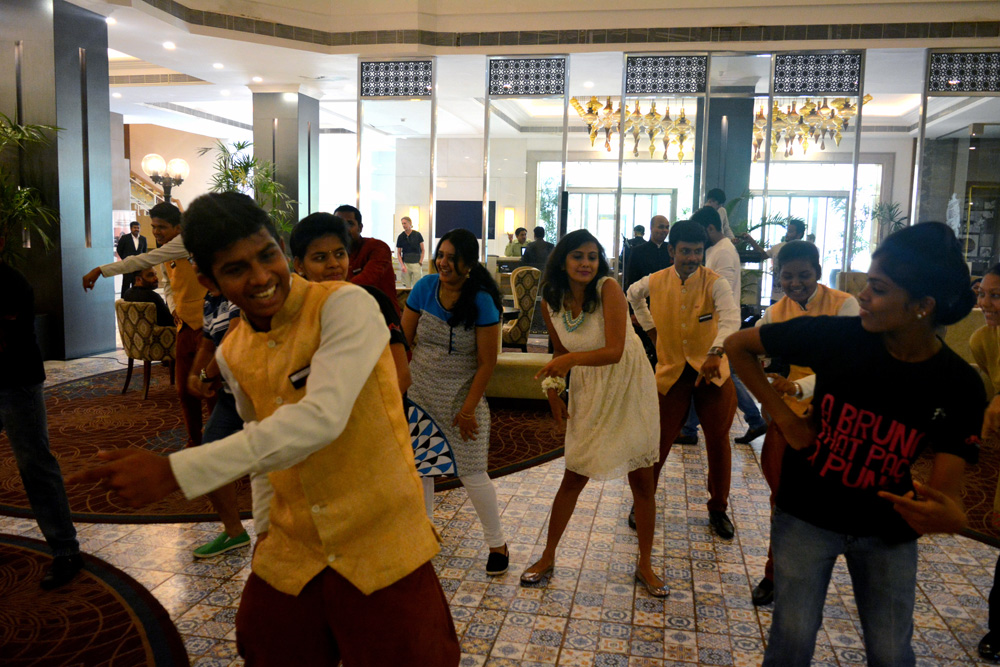 My experience wouldn't have been half as good if it wasn't for the staff at all the hotels. They surely take "Atithi Devo Bhava" to the next level. From remembering that I love green tea to replacing seafood dishes with chicken especially for me (I am allergic to seafood). They served with such warmth, smile, and happiness, making my trip memorable. Thank you GRT hotels for this wonderful experience. It is etched in my memory forever.
We were hosted by GRT hotels. GRT hotels re-define luxury and customer service. Along with the GRT we had a wonderful team from firebrand labs. Arvind Athreya, a very dear friend organized the Bloggers meet in collaboration with GRT hotels.
To read more about GRT hotels https://www.grthotels.com/
To read more about Firebrand labs http://firebrandlabs.in/team.html