AMARYLLIS – THE HEAVENLY ABODE!
AMARYLLIS – THE HEAVENLY ABODE!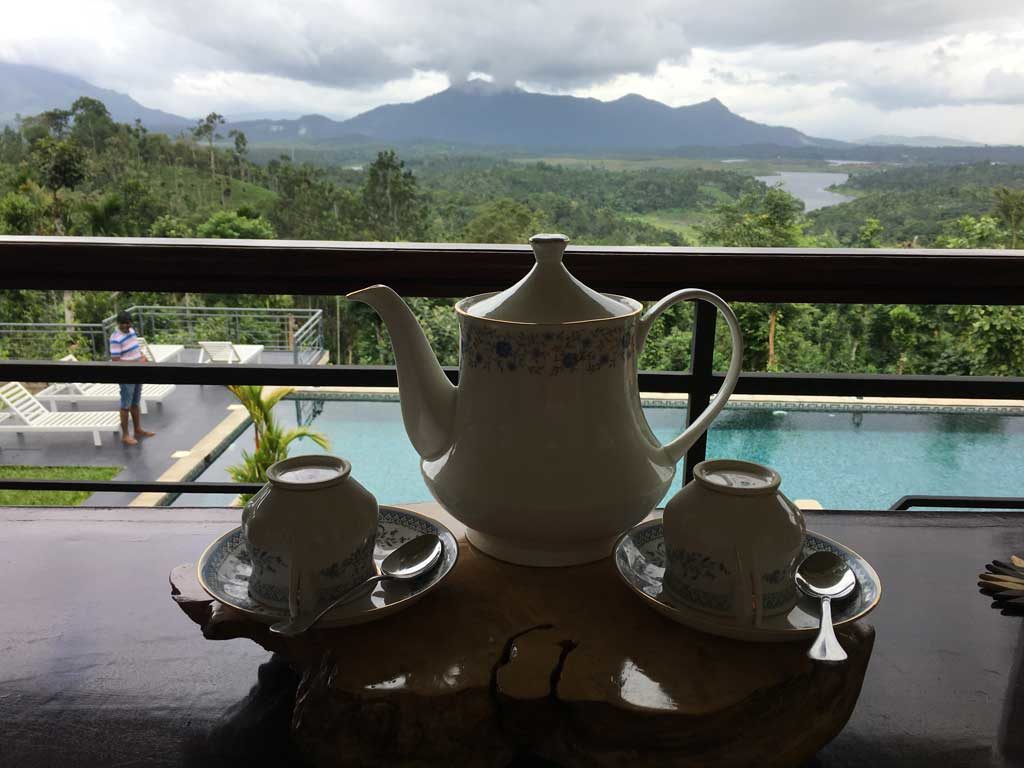 Greenery clad lake and misty mountains paired with a hot cup of tea- bliss
THE ESSENCE
Amaryllis is a boutique home stay in Wayanad that offers picturesque views of backwaters of Karapuzha Reservoir and the mighty Western Ghats, unmatched hospitality, and luxury terrace suites and treetop stays, a one of a kind experience!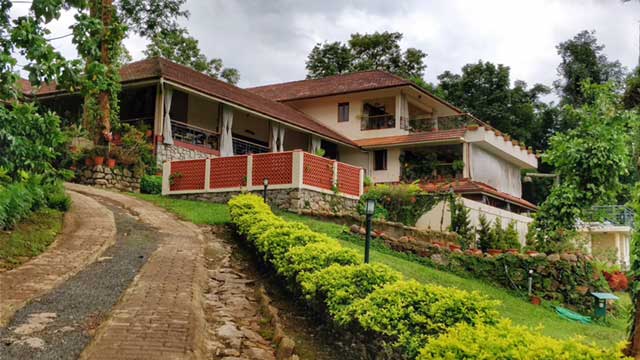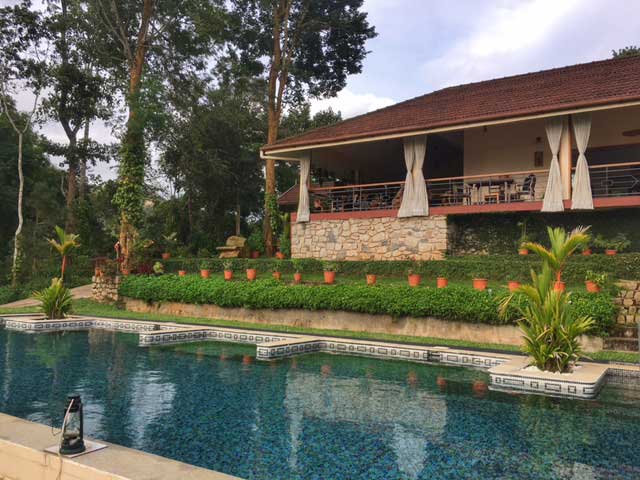 UNWIND AND REWIND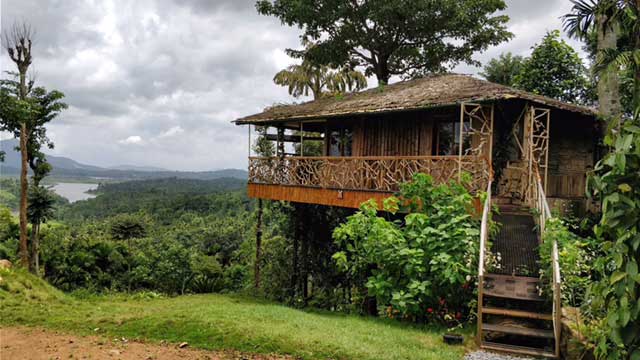 Peaking, scaling cliffs adorned with greenery, pristine streams of water and oxygen enriched fresh breeze from all directions, ah, peace! Metropolitan life is about swanky cars, buzzing streets, rocking parties, replying to emails, battling with clients, cacophony over the phone and monotonous work environment. Over a period of time, life becomes overwhelming and a short sojourn at a beautiful hill station might just be what we need! Wayanad offers the perfect weekend getaway if you're looking to move away from metropolitan life to enjoy a couple of days with your loved ones doing nothing, rekindling romance and enjoying the abundance of nature.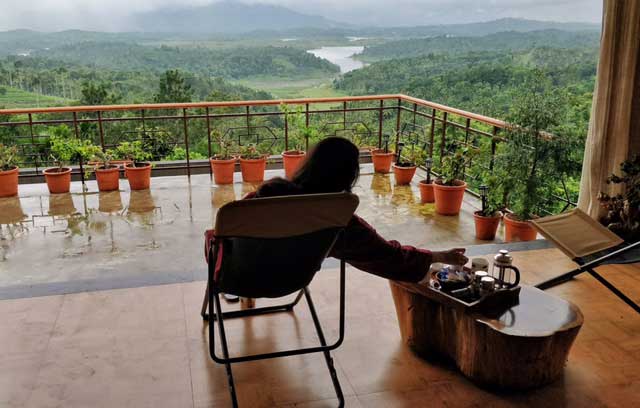 Waking up to this panoramic splendor from our balcony
GEOGRAPHY LESSON
Wayanad is a quaint and beautiful hill station in North Kerala. It is facaded by rich wildlife and lush forests to the east and the Ambukuthi hill range to the south, Wayanad offers wonderful and adventurous experiences for all those who visit. From trekking the Chembra peak to exploring Edakkal caves dating back to the Neolithic age, getting lost in the bamboo forests of Kurumba island to an adventurous wildlife experience, Wayand has lots to offer!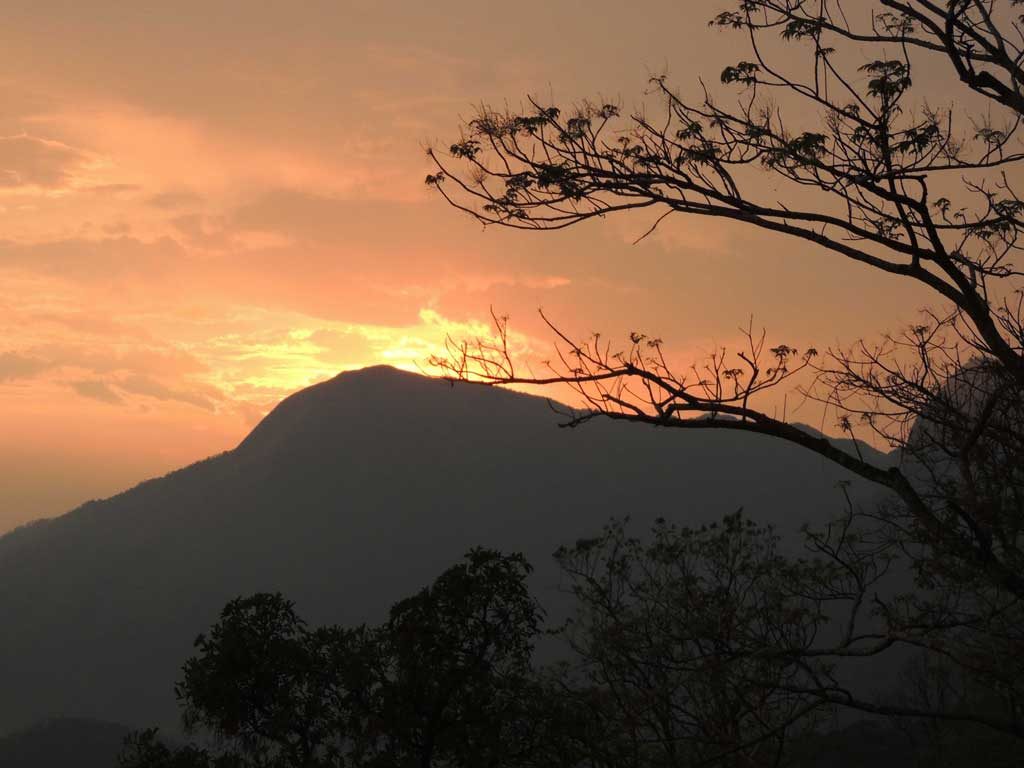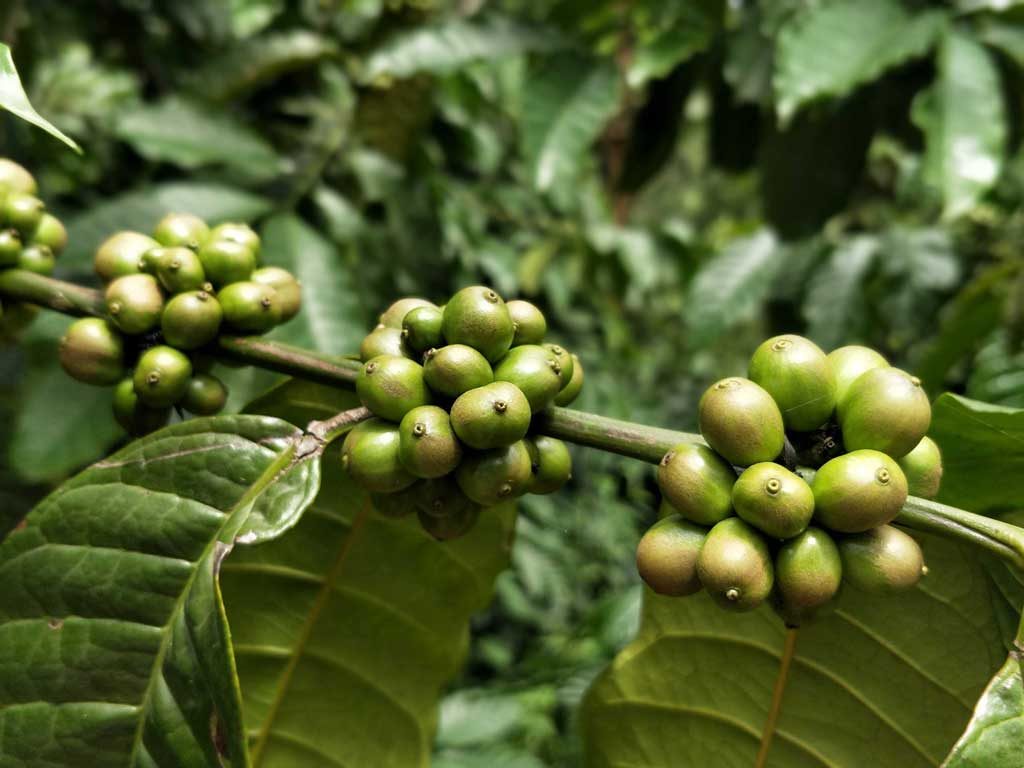 FAMILIAL ROOTS
You don't get to see wonderful, adventurous, hospitable and fun loving couples every day. The owners of  Amaryllis homestay, Ranjini and Victor are one such couple. They are no strangers to hospitality, hill stations, and adventure! They lived the planters life since 1960 in Nilgiris and have been welcoming guests to their home ever since. Hosting guests for more than 30 years made them more than just acquainted with hospitality. It was no surprise when they wanted to establish a wonderful homestay right in the middle of an old rubber farm to host people and make them experience Wayanad in all its beauty, and we're super glad they did! Victor is a gentleman in his true essence, loves his wife, jeep, Yezdi and scotch. He is also one of the friendliest human beings to come across, cheerful and optimistic; he is always up for a ride in his jeep and extends this invitation to all his guests! A jeep ride with Victor is a wonderful experience, as he races through the woods of Wayanad, you tend to unwind completely and lose yourself with nature.. Jini' is a mild natured, ever smiling, amiable person who loves music, gardening, rummy and solving puzzles, no not the kind that Sherlock Holmes solves, the 2000+ piece jigsaw puzzle, and she does this with such ease! Also, did I tell you she plays the guitar like a pro? Well, I just did!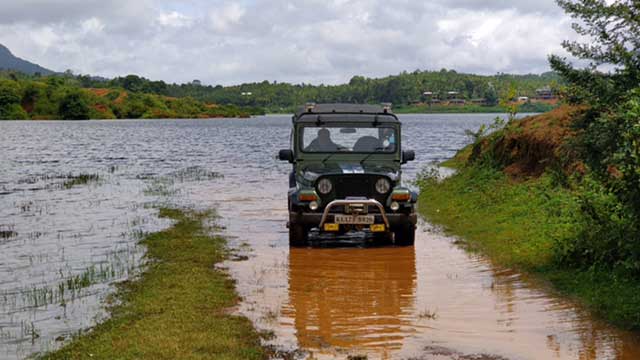 Off roading to visit lesser known ares of Wayand.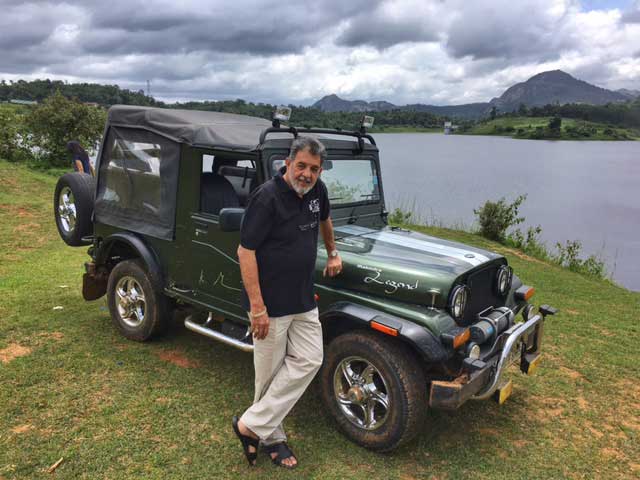 Our gracious host and a true gentleman – Victor
The human mind is tuned in such a way that it is difficult to let go of beautiful things, places and memories, and boy, it was extremely difficult to leave Amaryllis, such is the beauty of the place! Surrounded by lush green hills, creepers, a plethora of colorful flowers and an air of freshness, Amaryllis is paradise on earth. It offers you with luxury rooms overlooking the hills or you could also stay in one of the tree houses, helping you soak in the atmosphere. We stayed in the terrace suite. It had everything from white cedar furniture, jacuzzi, private terraces, and chaise lounges overlooking the Velaranmalai hills. The home stay's interior boasts an aura of aesthetic appeal. All the artifacts are from different countries and each piece has a story of its own to narrate. The effort that has gone into making this beautiful place is clearly visible. It also has a beautiful pool with breathtaking view of the hills! They truly know how to spoil you!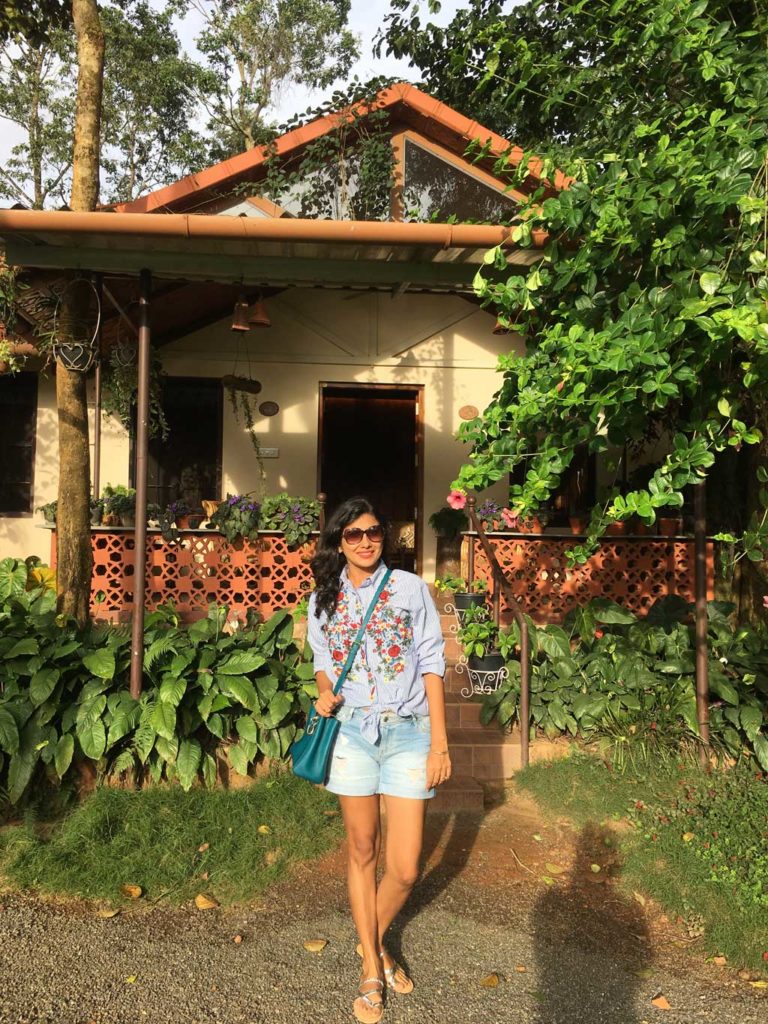 Time for a picture!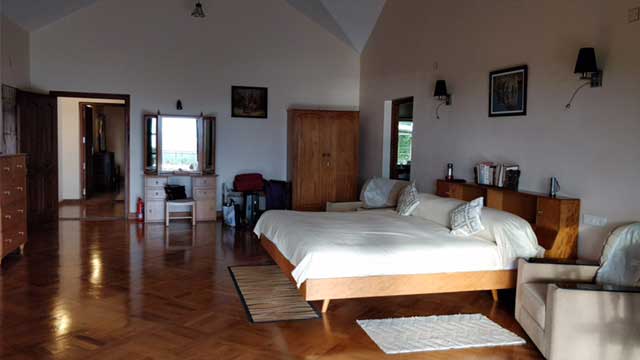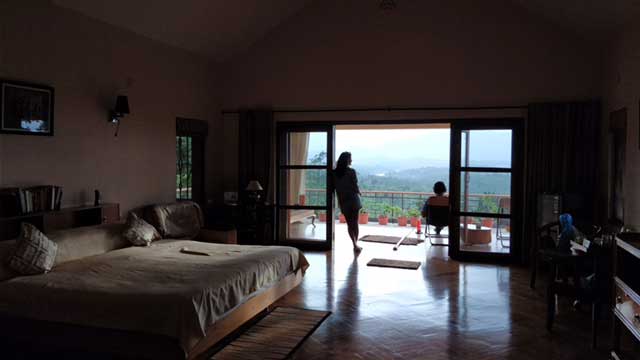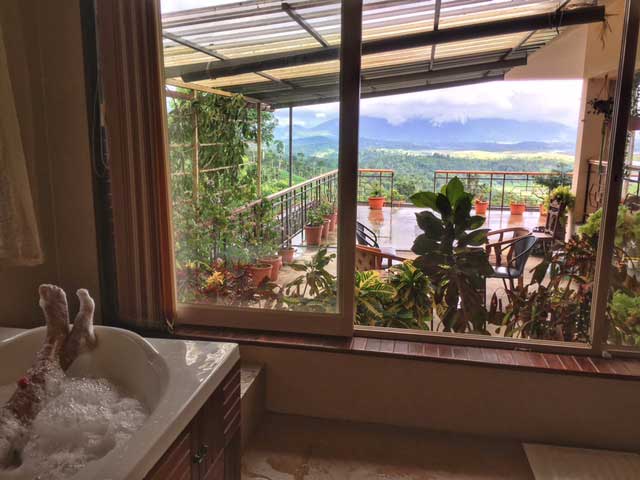 The restroom comes with a view too!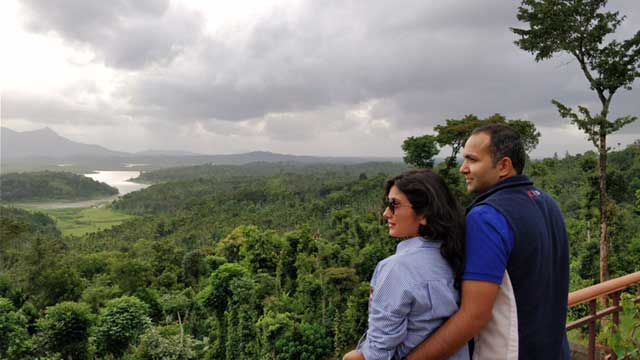 Soaking in the view!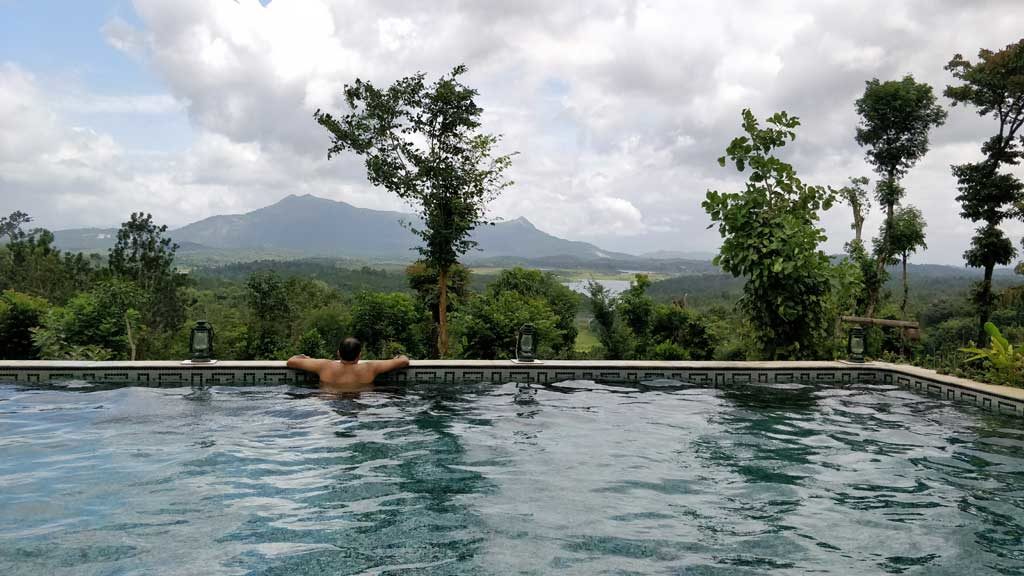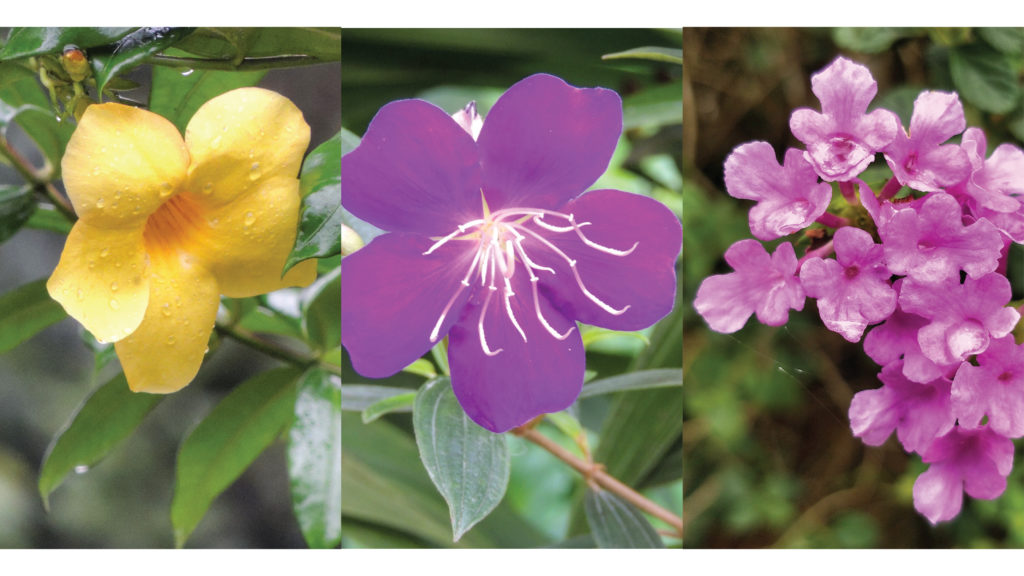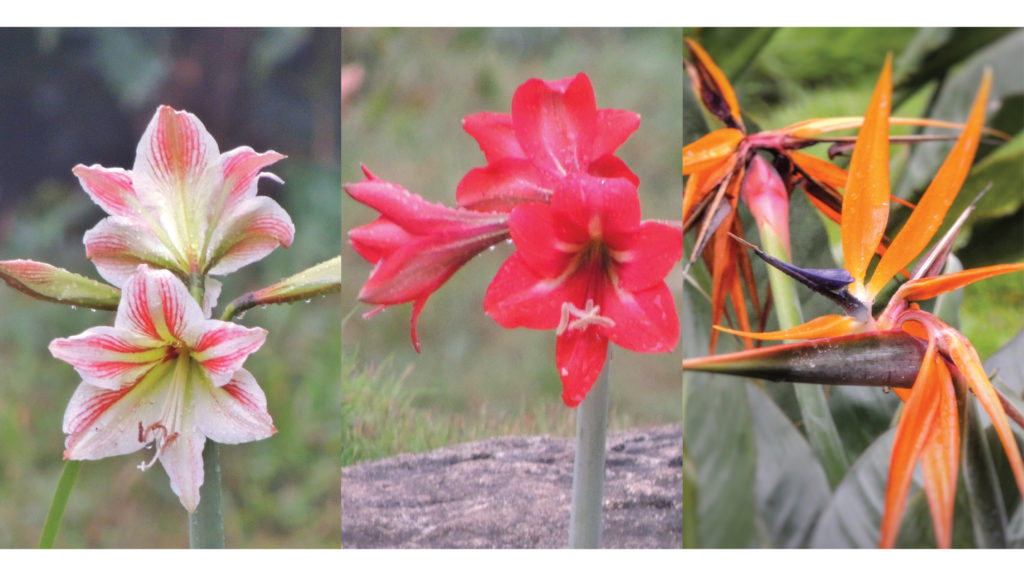 Surrounded by natural beauty
We were also treated to wonderful food; the gastronomy scene at Amaryllis is exquisite, with a mix of Indian and continental food. The tree houses are split level with a lower level lounge and the bedroom is a few steps up, if you take a look at the books and games on display, you will never want to leave the place!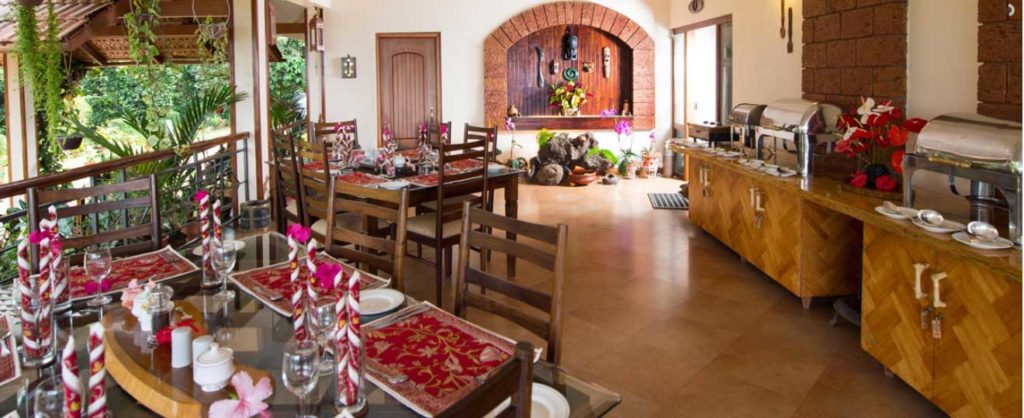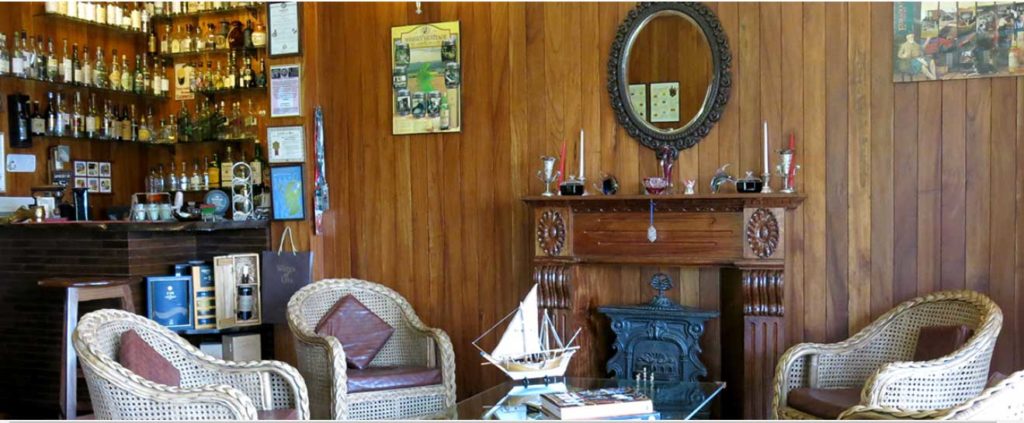 PC – Amaryllis. Bar and lounge area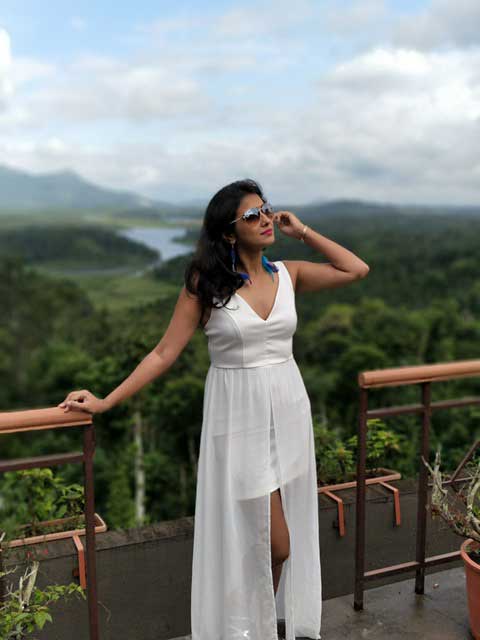 If you are a dog lover, you're in for a treat. Sultan, the German Shepard and Amigo, the golden retriever/Labrador will make sure there is never a dull moment!
No paparazzi please
La FINITA
Amaryllis is a one of a kind experience, gracious and warm hosts, fresh breeze, and extremely elegant property and not to forget, the picturesque views. It would make for a wonderful weekend getaway from the monotony of the city. Trust us, when we say, it is the ideal place to unwind!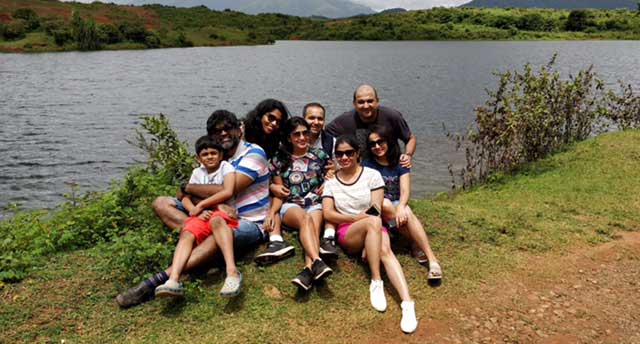 In life it's not where you go – it's who you travel with.
How to get there?
Nearest Railway Station:
Calicut (Kozhikode) – 97 kms, 2 ½ hr drive.
Mysore Station – 120 kms, 2 ½ hr drive
Nearest Airport:
Calicut (Kozhikode) – 135 kms, 3 hrs drive
By Road
Bangalore – 275 kms, 6 hr drive
For more information on Amaryllis, click here.
Have you already been to Wayand or Amaryllis? We would love to hear from you. If you need any help with planning your Kerala itinerary please feel free to message us. We'll be happy to help you.