A ZEN LIKE EXPERIENCE AT ANANTA THAI SPA
A  ZEN LIKE EXPERIENCE AT ANANTA THAI SPA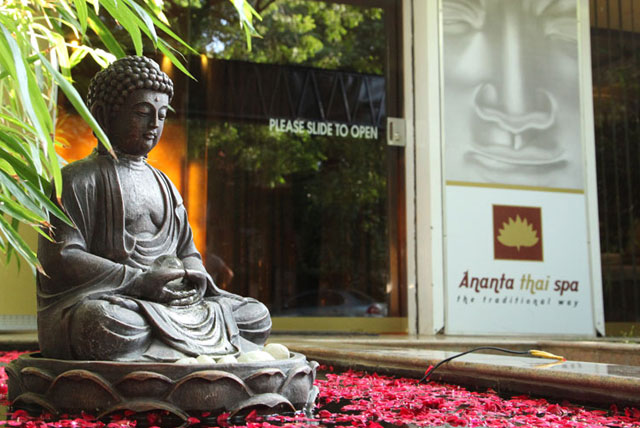 The Essence
Ananta Thai Spa offers a holistic experience with specialized Thai therapies, to soothe your senses, relax and rejuvenate your body, mind, and soul!
The Necessity!
The way our modern fast-paced lifestyle is, we end up multi-tasking, juggling between various jobs. It's difficult to find time for yourself, for some TLC – tender love care! A spa visit ticks all the boxes.
It's no hidden fact that Viv and I love getting pampered at spas, to relax our overworked body and soul! On our holidays to Thailand, we would end up getting a massage every day. Now that we cannot visit Thailand anytime soon, i decided to whisk the husband away for spa date at Ananta Thai spa.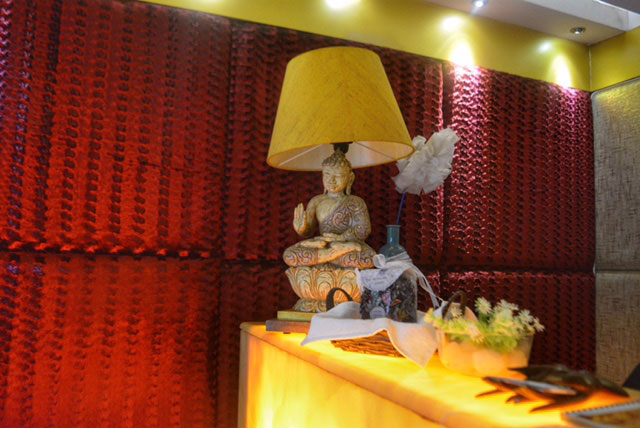 Ananta's History And Philosophy
Born in 2008, Ananta Thai is Chennai's largest luxury spa chain, with over eight outlets in Chennai and a vision to spread to other parts of India as well. They believe in the ancient Indian trinity of Satyam-Shivam-Sundaram, blending traditional and contemporary spa practices to provide a rejuvenating spa experience.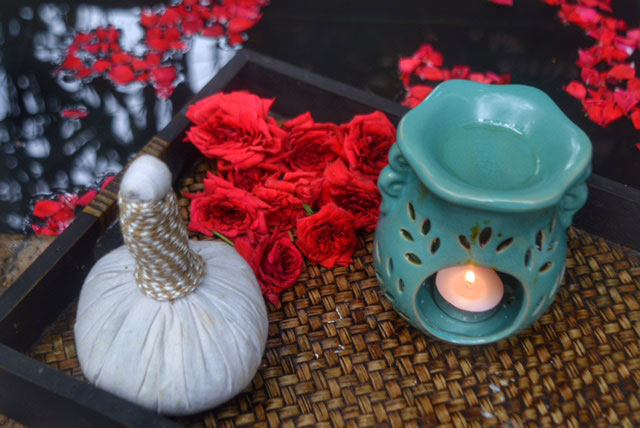 The smoothing smell of aromatic oils wafting in the air
The Warm Welcome
We loved the little pond with rose petals at the entrance of Spa. The spa property is cozy, comprising of eight therapy rooms. We were welcomed warmly by the spa managers, Sophie and Roman. Once we were seated, we were served green tea and cold towels infused with rosemary and eucalyptus. Our bodies had already stepped into the zone of relaxation. They briefed us through the various spa therapies and recommended we go for the 90-minute signature spa therapy.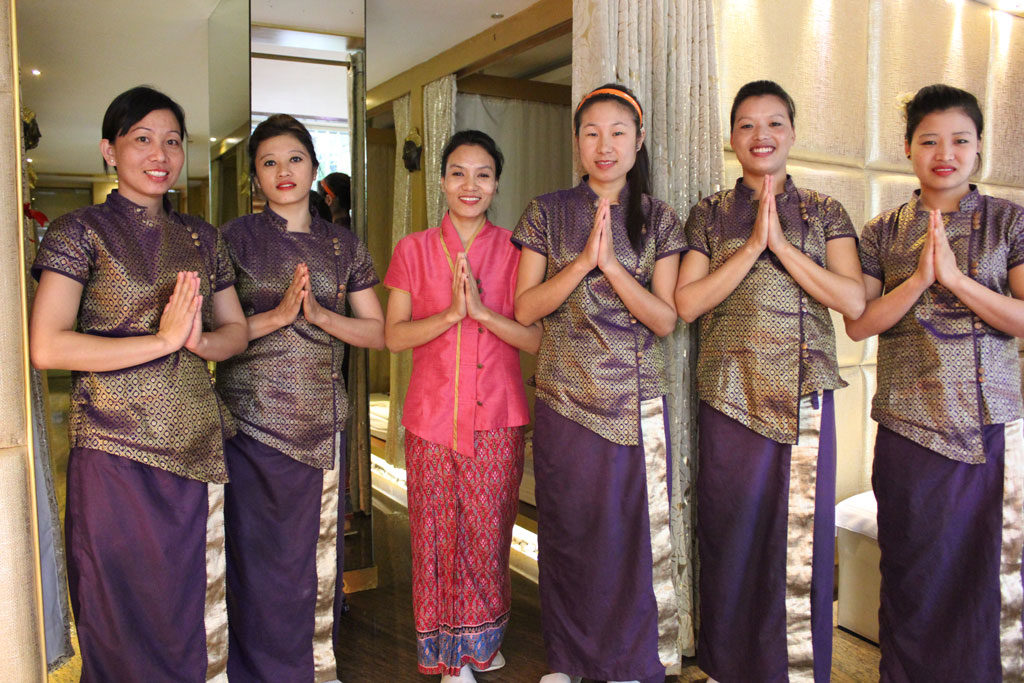 PC:Ananta Spa                                                         The warm welcome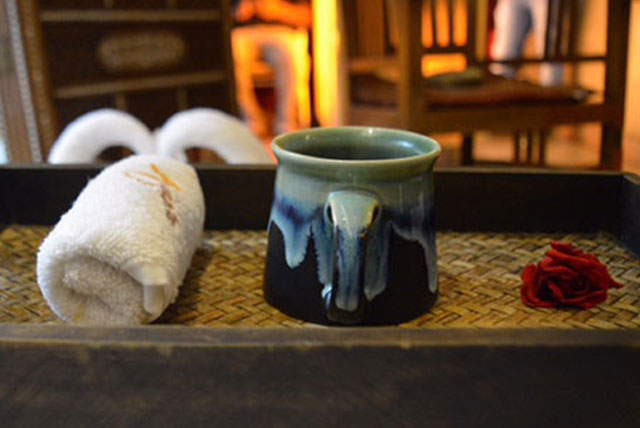 Green tea and cold towels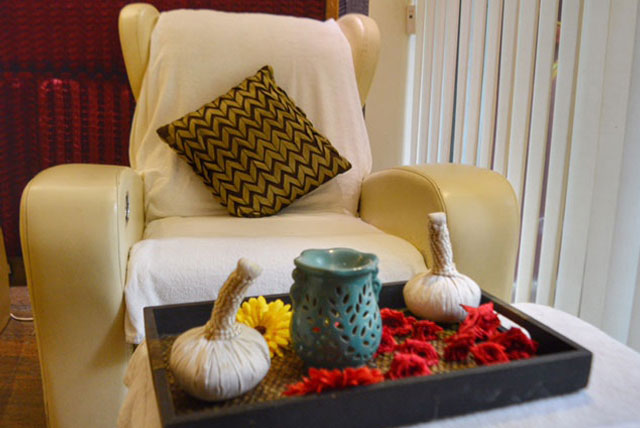 The foot reflexology area
Spa service –Traditional Thai signature therapy
The signature spa therapy massage starts with dry massage which is a combination of deep passive stretches and target acupuncture pressure points, which help to relax the body. It is also called the "lazy yoga bodywork." It then continues with an aromatic oil massage. The oils used are a special blend of essential oil from a traditional Thai plant 'doke moke' which completes the relaxation process.  With all the goodness of essential oils, thai herbs, and signature massage strokes it offers complete relaxation.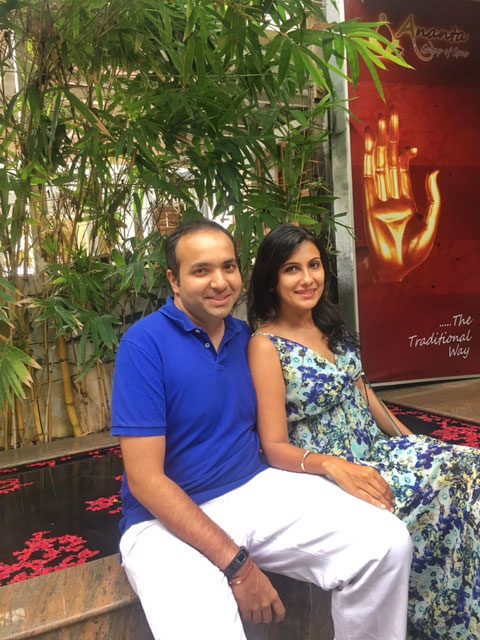 Whisk the husband away for a spa date
Duration – 90 minutes
Spa experience
After changing into our bathrobes and slipping into the spa slippers, we were escorted to our spa room. The spa rooms are traditional Thai style yet offer complete privacy. The background had soothing Thai music and the smell of aromatic oils wafting in the air. We knew we were in for 90 minutes of pure bliss! A combination of dry and oil massage was best of both of the worlds! The massage therapist maneuvered her hands by applying medium pressure and signature strokes. The massage also incorporated gentle stretching of the joints for complete flexibility and relaxation. Our body massage also included a head and face massage to complete the holistic experience.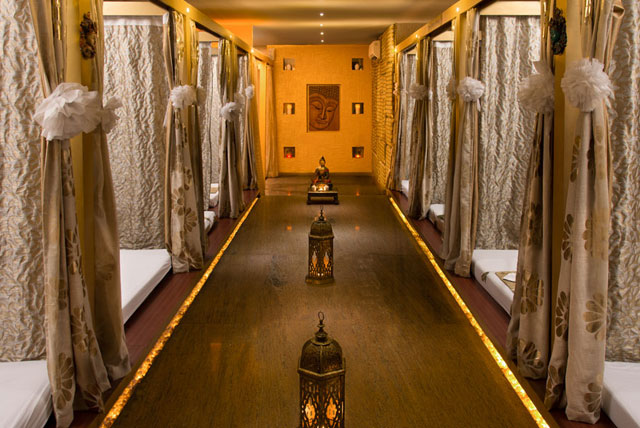 PC:Ananta Spa                              Well appointed Thai spa rooms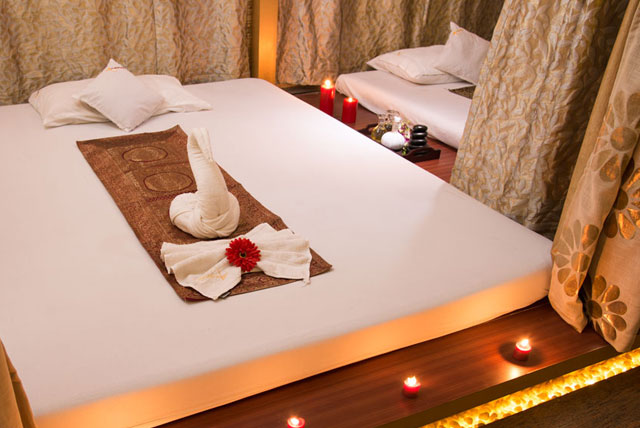 PC:Ananta Spa                                Relax. Refresh. Recharge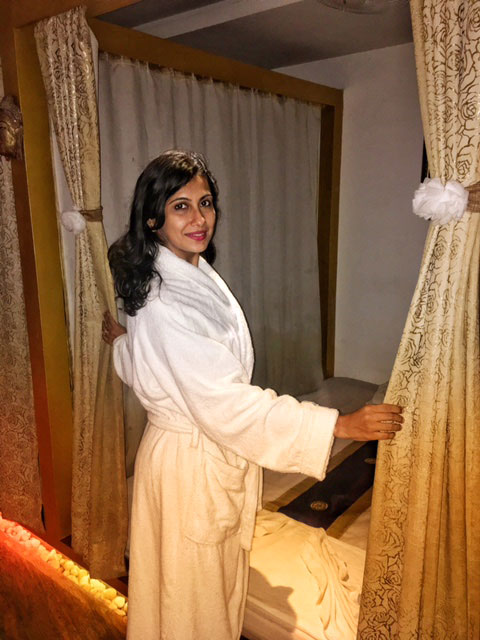 Off for my spa session 
Our session ended with a warm shower and a cup of green tea. We had a relaxing session and came out of the spa feeling totally rejuvenated, and zenlike!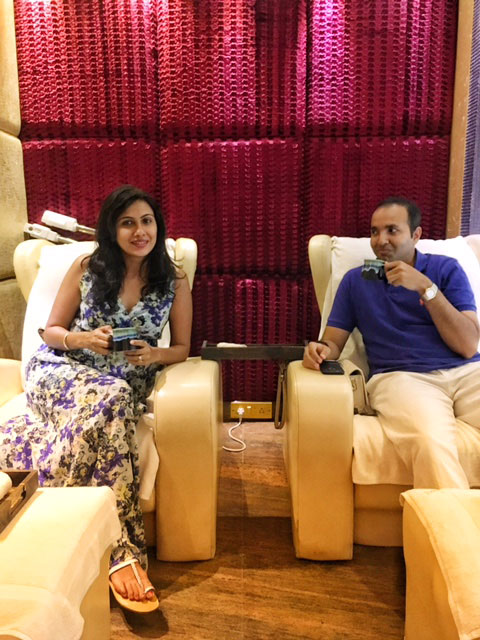 The boy looks relaxed and smitten! Thank you Ananta Spa!
Price
Rs 3000 plus taxes for 90 minutes session per person.
They also offer attractive memberships and loyalty cards. To know more about their services, click here
The Conclusion
If you like our spa experience, head over to the nearest Ananta Thai spa NOW! With a variety of spa services, from solo "me-time" pampering to couple spa dates, they have something for everyone.
If you've already visited Ananta Thai Spa, do share your experiences in the comments sections below.
Disclaimer: We were hosted by Ananta Thai Spa.  All thoughts and opinions expressed here are entirely our own.