INTO THE WILD- PARAMBIKULAM TIGER RESERVE
PARAMBIKULAM TIGER RESERVE – INTO THE WILD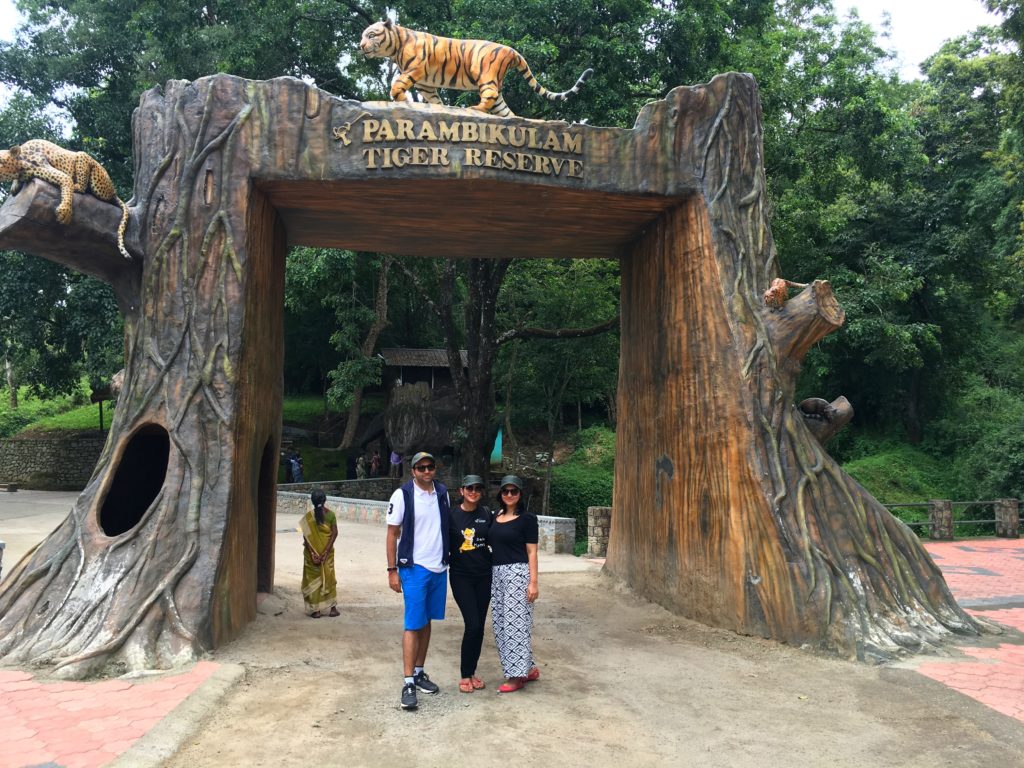 An uninhabited little island all to yourself, no cellular network, no electricity, wood fired food and surrounded by wildlife. Sounds pretty much like a dream. Doesn't it? In short, I am talking about Parambikulam Tiger Reserve in Kerala. When we talk about Kerala, the picture that first comes to our mind is backwaters of Alleppy, tea estates of Munnar and beaches of Kovalam!! But Kerala has so much more to offer than this!!!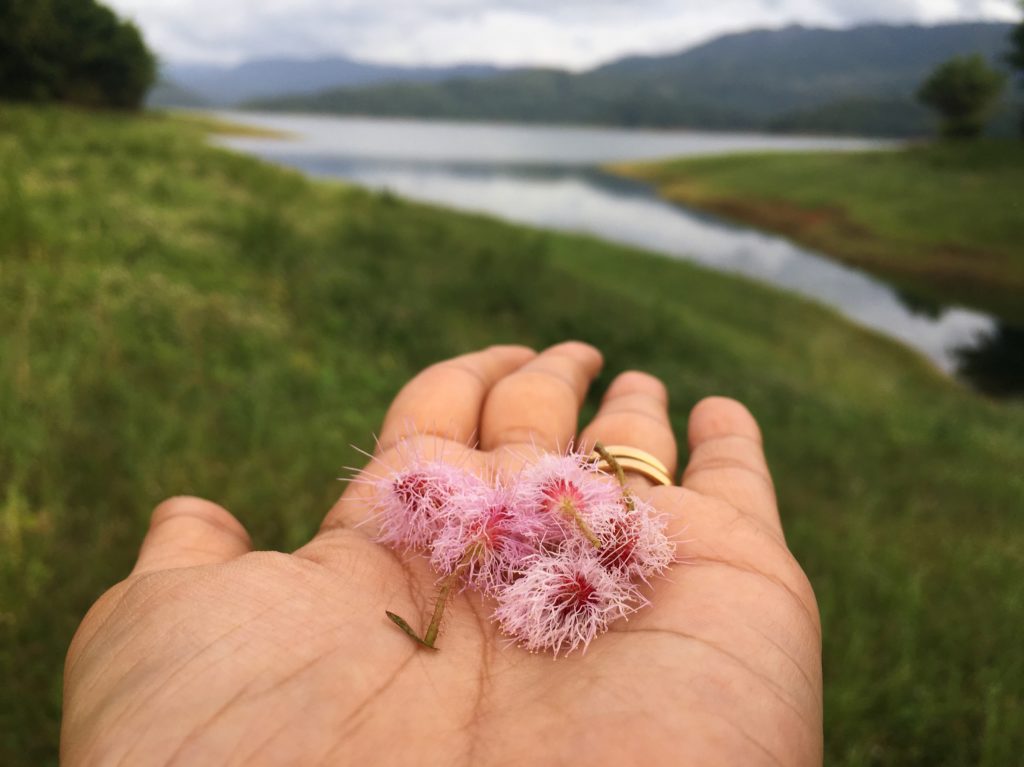 Parambikulam tiger reserve is a fiercely protected tiger reserve, sprawling over an area of 285 sq km, wrapped around the hills of the Annamalai Range of Western Ghats, bordering the states of Kerala and Tamil Nadu. The breathtaking landscape is home to a plethora of endemic flora and fauna. It is also the first scientifically managed Teak plantations of the world and also houses the world's tallest and oldest teak tree.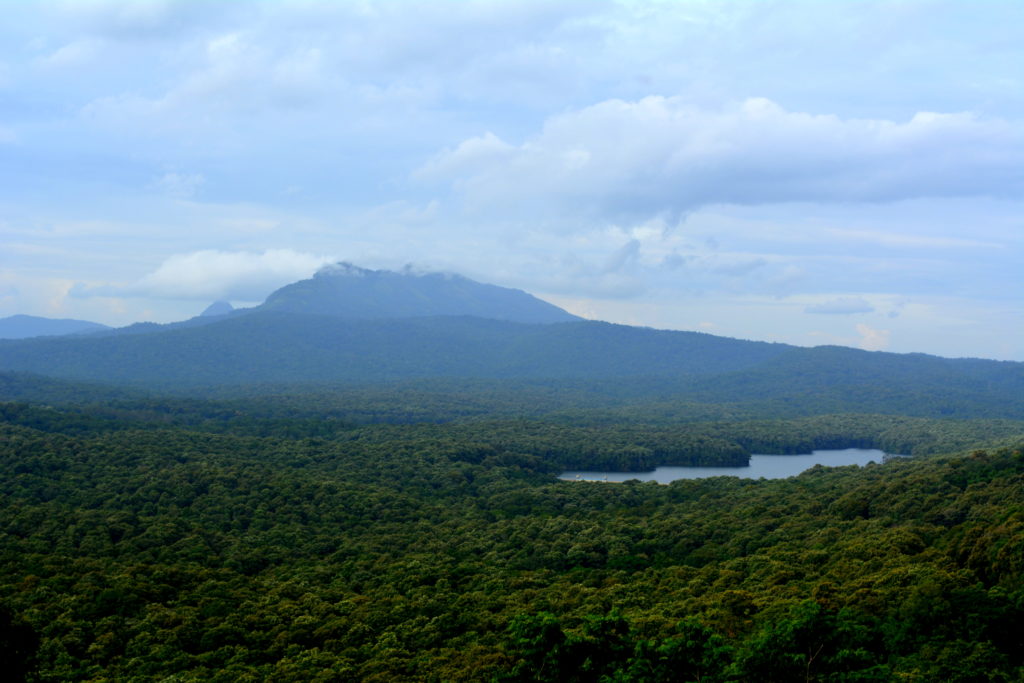 A usual phone conversation with my bestie, Maseera, discussing the upcoming long weekend led us to plan a trip to Parambikulam!  We had our bags packed and embarked on our journey to a lesser known part of God's own country. Viv and I boarded the overnight train from Chennai to Coimbatore, while Maseera joined us at Coimbatore. We then drove straight to the "Parambikulam Tiger Reserve" about 100 km from Coimbatore.  The drive to the sanctuary took us past small villages and roads fringed with coconut trees. Maseera and I were chatting incessantly, while Viv was trying to catch up on some sleep. As we neared the sanctuary, the terrain gradually became mountainous with few hair pin bends, leading us on to Top Slip (under Tamil Nadu) and Parambikulam  (under Kerala). We had pre-booked our stay, one night at the tented accommodation and the other on vettikunnu island.
On reaching Parambikulam check post, the forest department officials checked all vehicles for permits, plastics, and liquor and before allowing us into the Reserve. Parambikulam is a "No Plastic Zone" and alcohol is strictly prohibited! Guides are provided at the Anapady check post when you sign in. They are picked from the tribal colonies so they speak a mix of Malayalam & Tamil.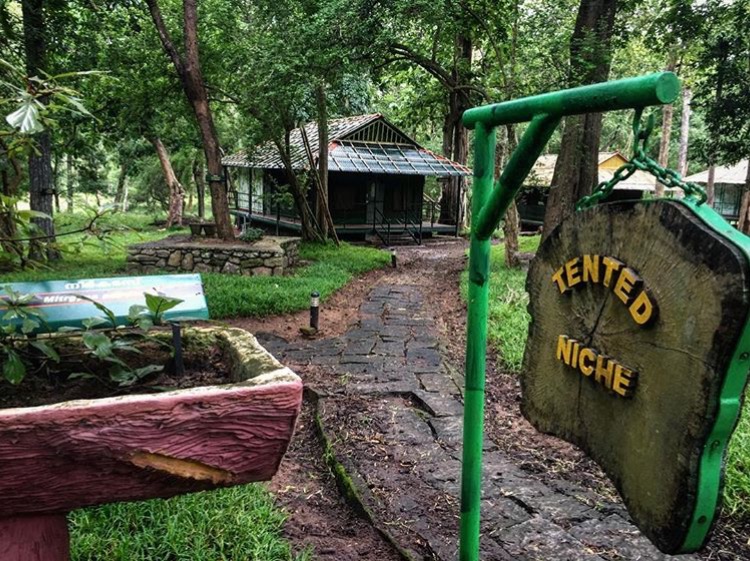 There are a lot of stay options available, Tented Niche, Honey Comb Complex and Treetop to name a few. We stayed at the tented niche (Tents on stands with a roof and bathroom)- a great idea for a sustainable eco-tourism. The tents are basic, neat and clean. We freshened up and headed for lunch to the common dining area. Food is prepared by the eco-development committee canteens attached to the place of accommodation. Lunch was a scrumptious Kerala fare. We love Kerala cuisine and enjoyed it thoroughly. Sadly, I have developed seafood allergy, but Maseera and Viv belted fish fry like there's no tomorrow! We took a small nap and around 3 pm got onto the van and started our safari. Our first spot was the world famous largest teak on planet earth – the Kannimara teak, at an astounding girth of 6.48m and 48.75 m high.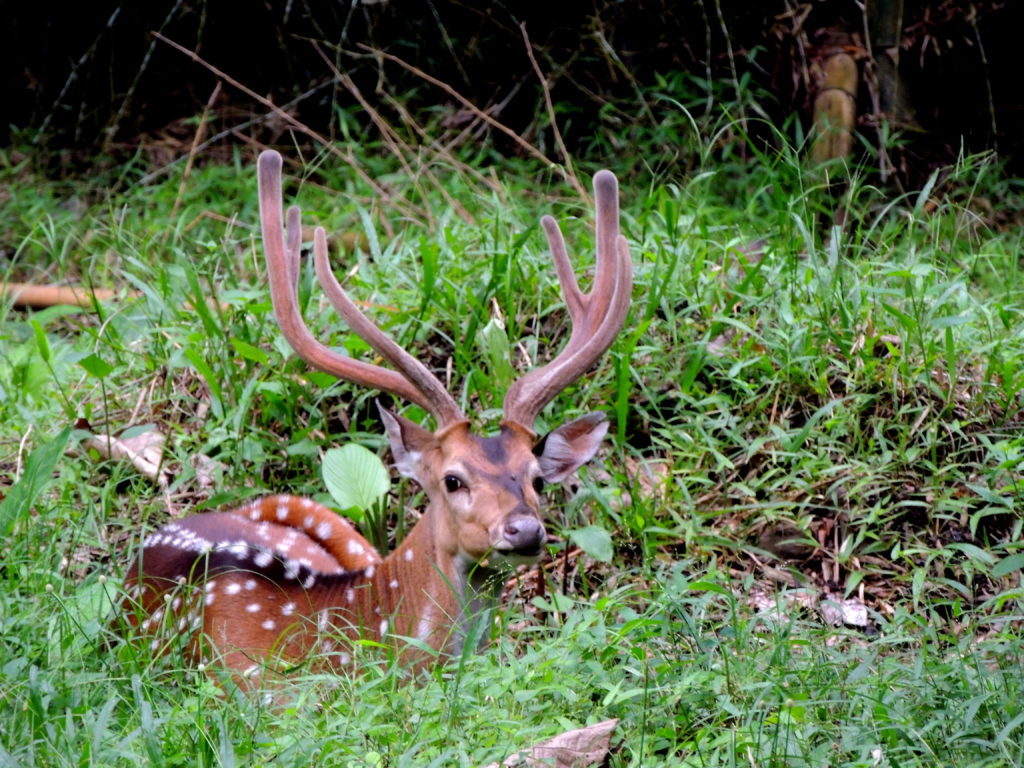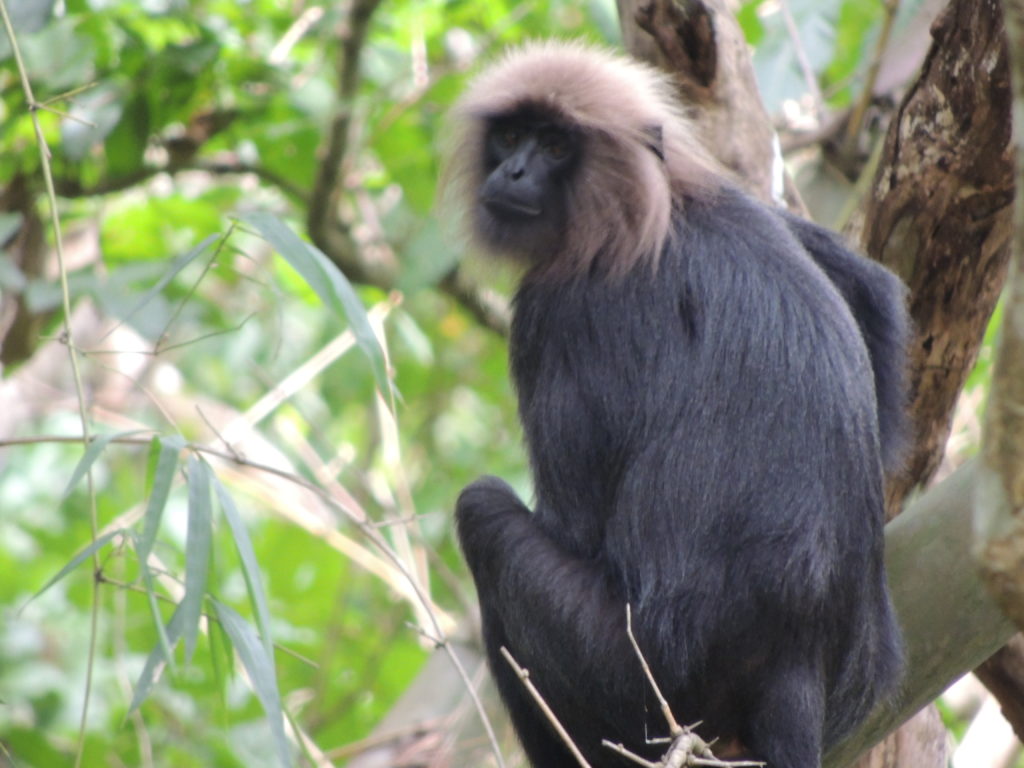 Moving on, we spotted hundred of bison's that we lost count. Also, Spotted deer, Sambar deer, Nilgiri langurs, elephants, peacocks, crocodiles and a variety of birds. The big cats remained elusive. En route we stopped at many viewpoints, which offered panoramic views of the Shola forests and photo opportunities. Maseera and I were always ready to pose, Viv had no option but to oblige as a photographer (he's a well-groomed husband that way;)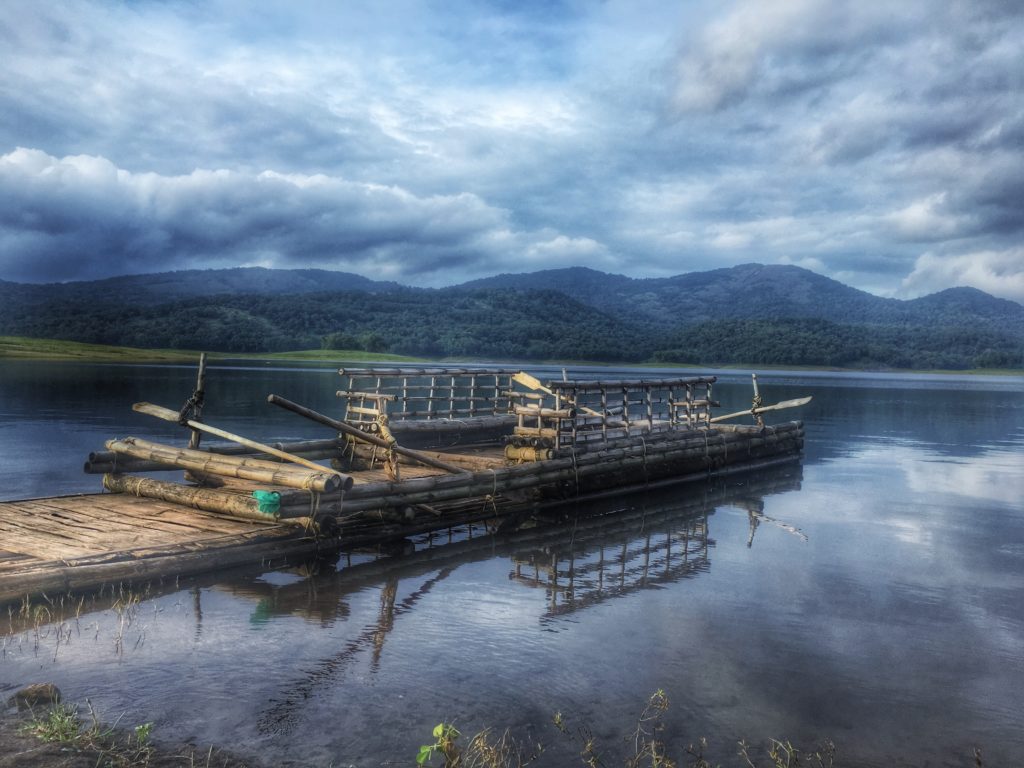 The bamboo raft boating was breathtakingly beautiful. With the sun setting and surrounded by mountains and fleeting clouds, it was surreal!
After the dusk drive, we had the local tribes entertain us with their tribal symphony. The rest of the evening was spent relaxing amidst nature, gorging on scrumptious food and chit-chatting.
The next morning we went on a jungle trek deep into the forest with our guide. We spotted a herd of elephants with a baby. We changed our route as our guide mentioned that elephants get offensive. On our trek, we spotted many birds, peacocks, deer and a few Indian gaurs. .Once we got back from our trek it was time to check out and head to Vettikunnu Island.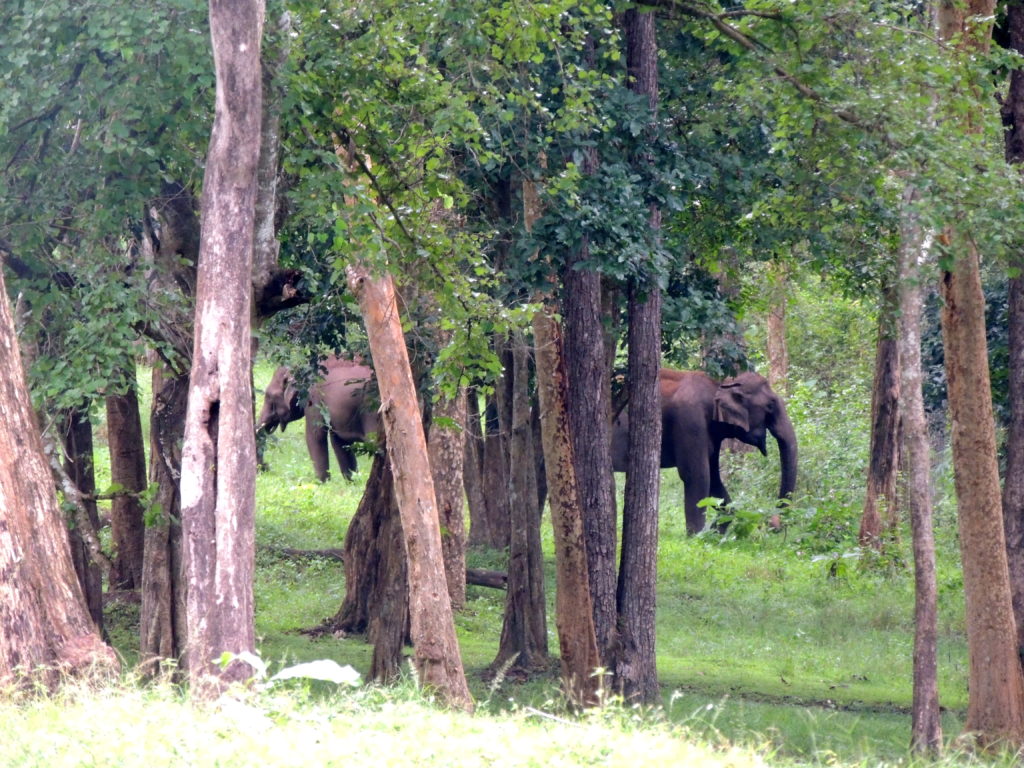 Vettinukku Island is further 20 km into the reserve. At the village, we stopped to buy groceries for our stay on the island. You don't get mineral water as plastics are banned. You get cans of cold drinks, though! One naturalist and four boatmen row the bamboo boat for an hour to reach the island. The ride is calm, serene and sublime. The only sound is of oars creaking and water splashing. As we near the island we can see a tiny cottage and our hearts jump with joy and excitement! We disembark and hike up to our "nest". It has one room with five single beds!! No electricity, it works on solar. It feels straight out of an Enid Blyton's Famous five.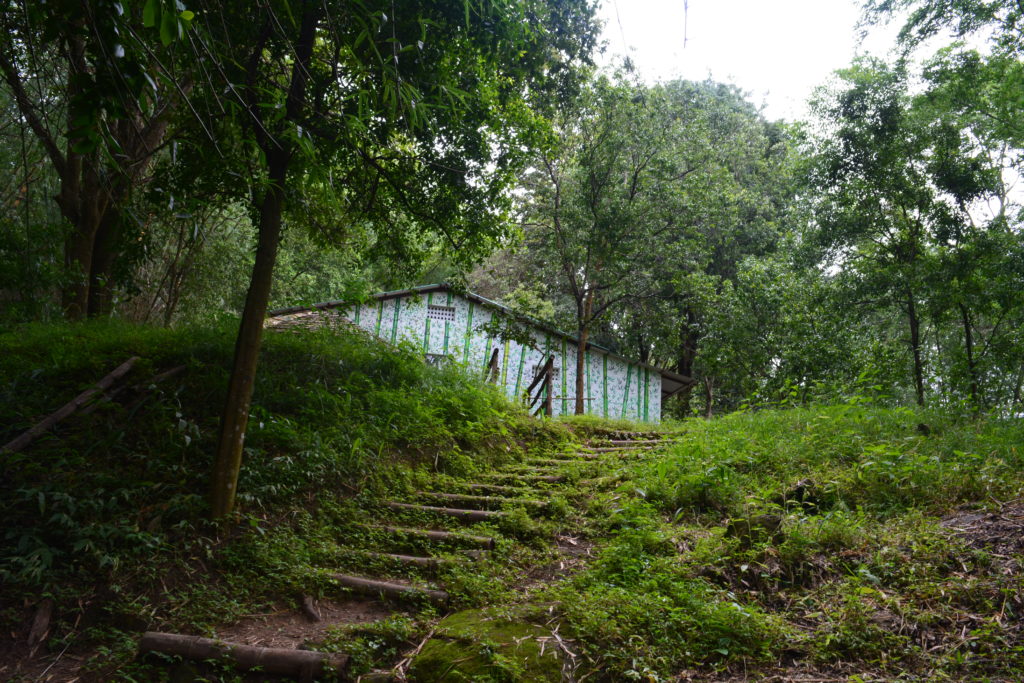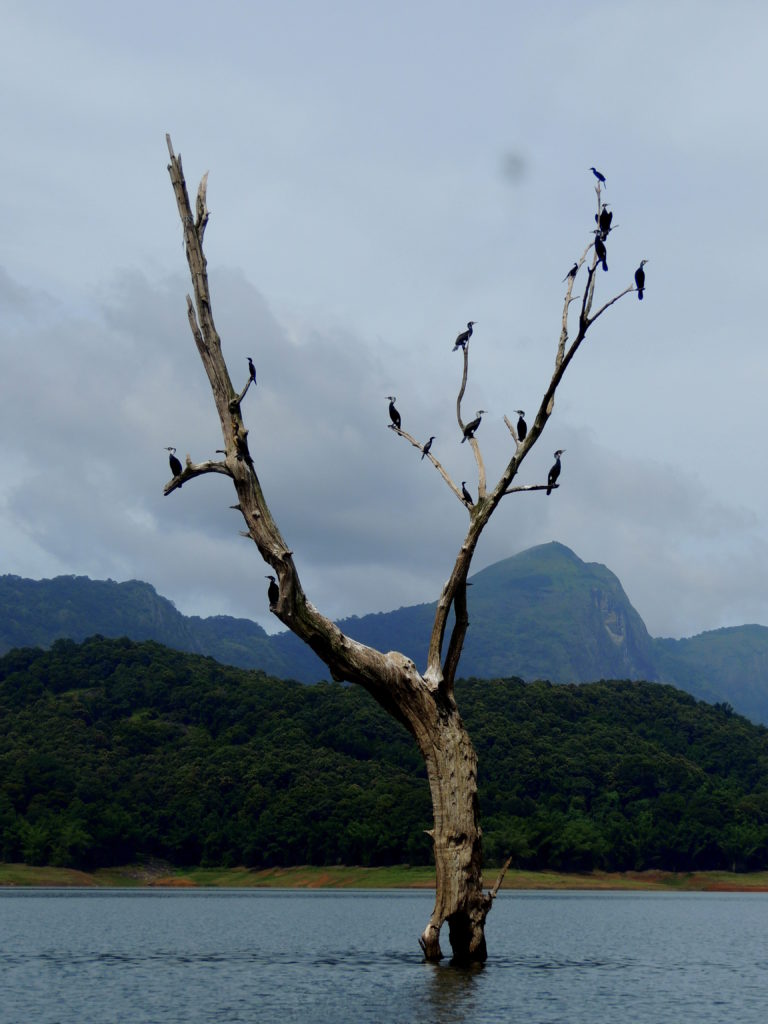 We rested a bit and then began our nature walk with the naturalist. As the island is uninhabited there is no path, we walked between the bushes, watching deer's jumping and birds chirping. After walking for about half an hour we are treated with the most beautiful sight, a waterfall on the other side of the island and a herd of elephants.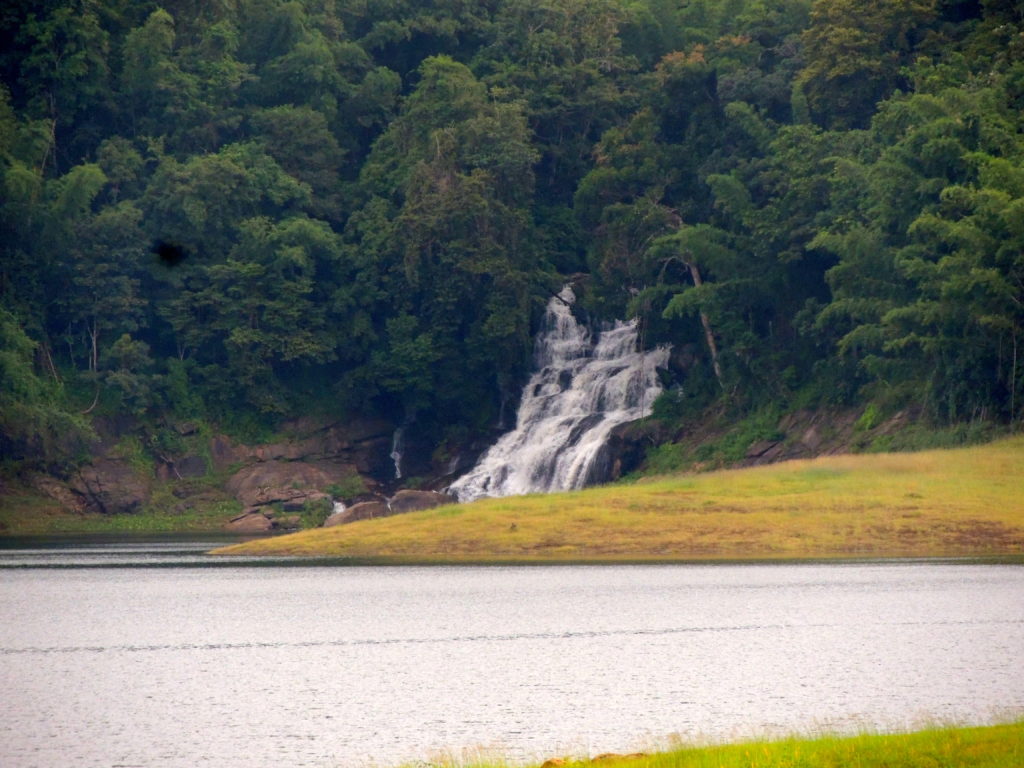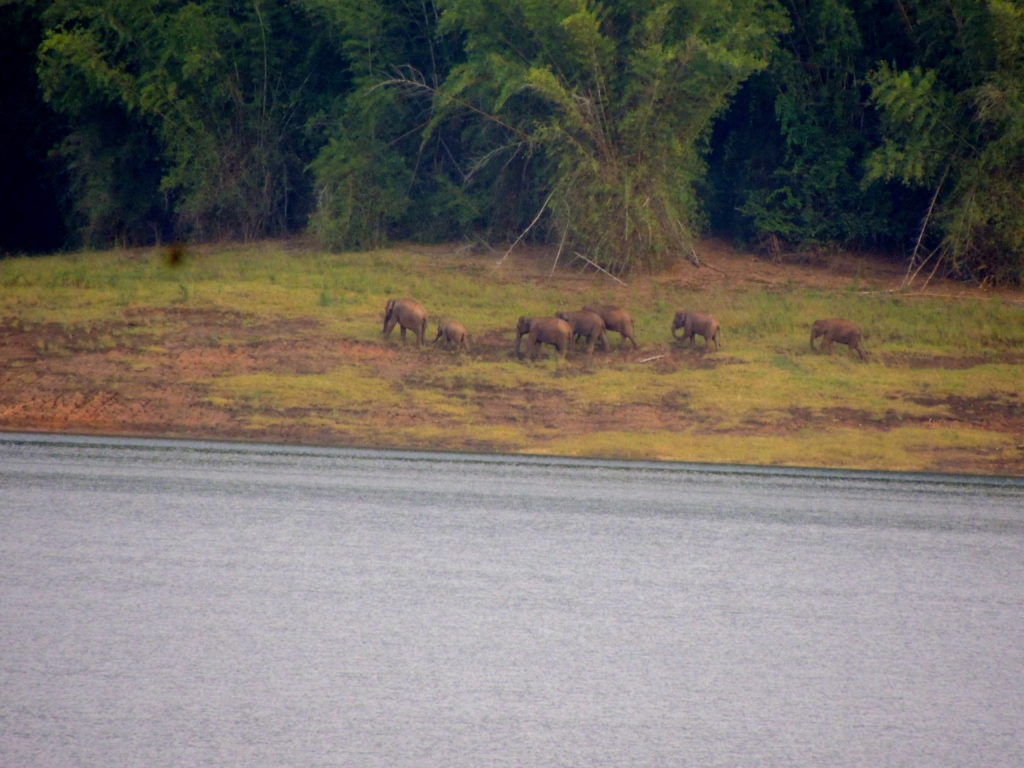 It all felt like a dream. Slowly the sun started setting down and we head back to our nest. The sky has a crimson hue. As the night falls, we were served dinner prepared by the boatmen. It was the most delicious food we had ever had. I guess the food cooked on wood fire has it's own flavor. The water too tasted so good! (btw we later realized that the water is straight from the lake!)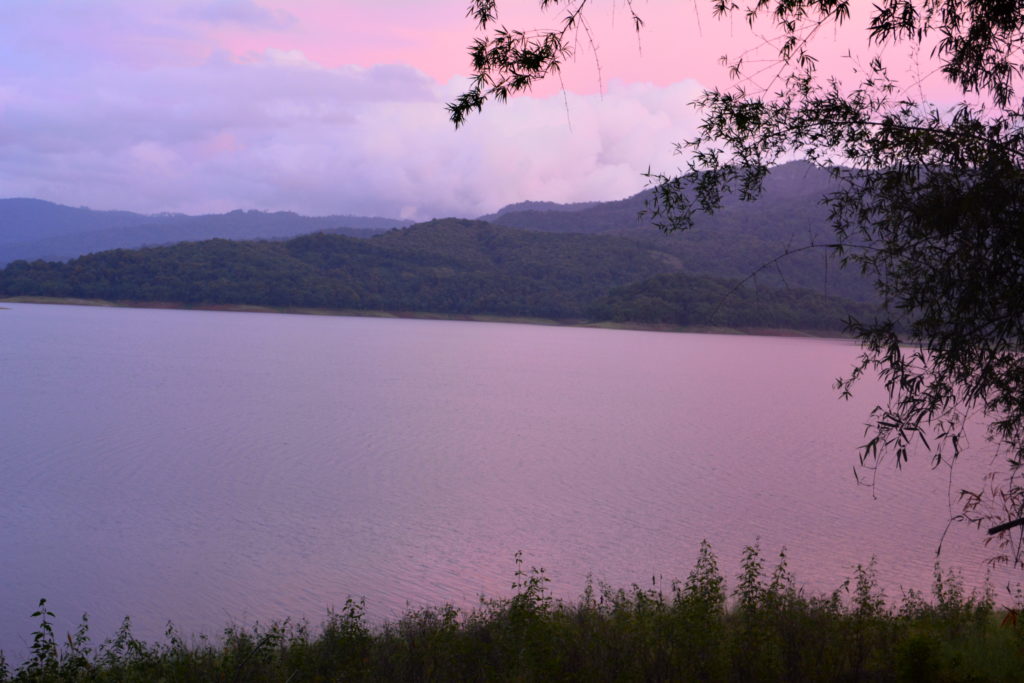 As we were retiring to bed, I had a superwoman moment, coz Viv was scared from the sound of running rats on the asbestos roof (it felt like elephants stomping around) while Maseera was scared of lizards!! And I meanwhile pretended to be brave! We had a big laugh and finally managed to get some sleep once our nocturnal friends ended their party!
Next day it was time to pack our bags and get back to mundane life….. but with memories etched in our hearts forever!!
One night packages include
Accommodation and all meals
Jungle safari
Bamboo Rafting
Tribal Symphony
Trekking and bird watching
| | | | | | |
| --- | --- | --- | --- | --- | --- |
| Package | Capacity | Weekdays | Holidays | Extra per head | Children between 5 & 10 years |
| Tented Niche | 2 | Rs.5500 | Rs.6600 | Rs.1650 | Rs.550 |
Island package includes
Accommodation for up to 5 people without food.
Boat ride to the island
Naturalist
Island trek
| | | | |
| --- | --- | --- | --- |
| Package | Capacity | Weekdays | Holidays |
| Veettikunnu Island | 5 | Rs.8800 | Rs.8800 |
Nearest Railway station – Coimbatore (100kms)
Nearest Airport – Coimbatore (100kms)
For further details –  https://parambikulam.org/