NAGALAPURAM TREK
NAGALAPURAM TREK
Mystical mountains, Crystal clear streams, fresh water pools and constantly flowing waterfalls. Can you believe that all this is only 2 hours from Chennai? NAGALAPURAM in Andhra Pradesh, Chittoor district is a part of the Eastern Ghats.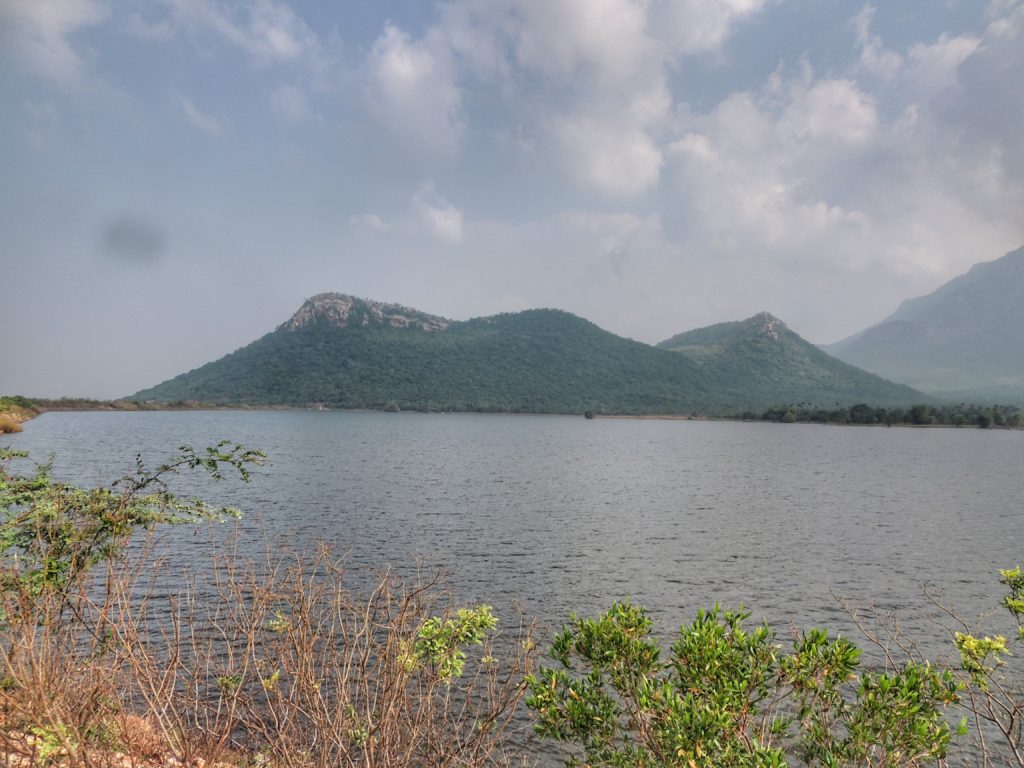 2 Hours from Chennai, only 2 hours from Chennai. These are the very words that inspired this Motley crew of Saaks, Justin and Shruti and I. It all started at a friend's rooftop party on the scenic East coast road. We were given a complete brief and debrief about Nagalapuram in the most inspiring and enthusiastic manner. Although it was late in the night we decided that we need to do this with our without our Mentor/inspirer. Pongal weekend it is then.
We set our alarm for 5:00 am on Saturday morning ready to roll. We drove 2 hours from Chennai to a town called Arai village in Andhra Pradesh. On reaching the village we took a dusty mud road to the designated parking spot where we met our young guide, Mohan.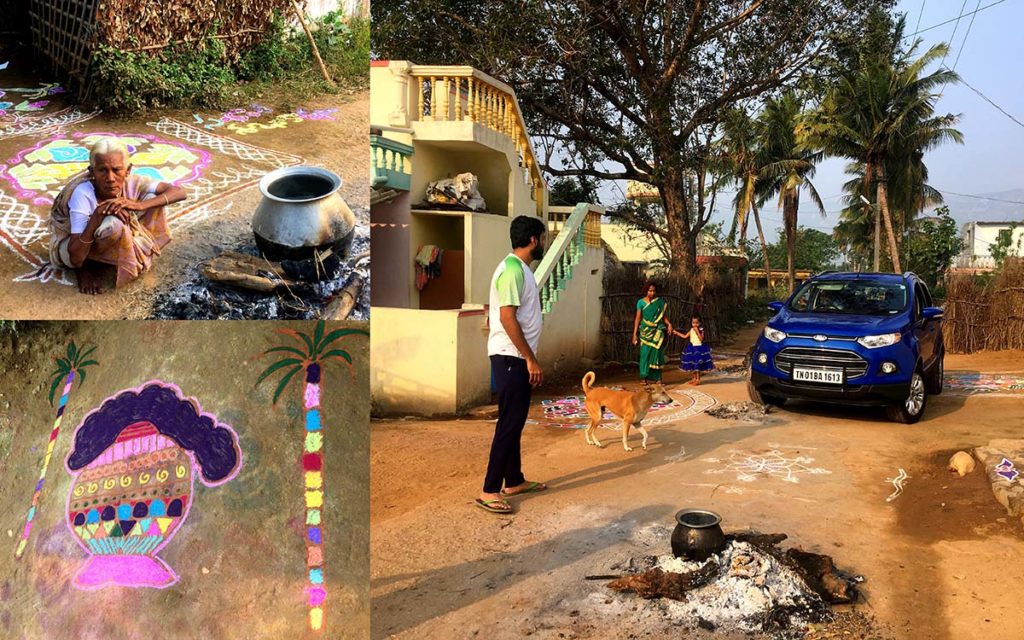 Trying to navigate or way amidst pongal celebrations at the village
The trek starts by passing the beautiful Kone reservoir against the background of eastern ghats. The walk from the parking spot to the base of the mountain is about 3 km; many bikers take their motorcycles right up to the base of the mountain. This has to be stopped in my opinion as they are completely destroying the path and the wonderful plant life that forms a part of this precious ecosystem. It's a real pity to see the base of the mountain strewn with cigarette butts and beer bottles, I wish we took more care to preserve mother nature!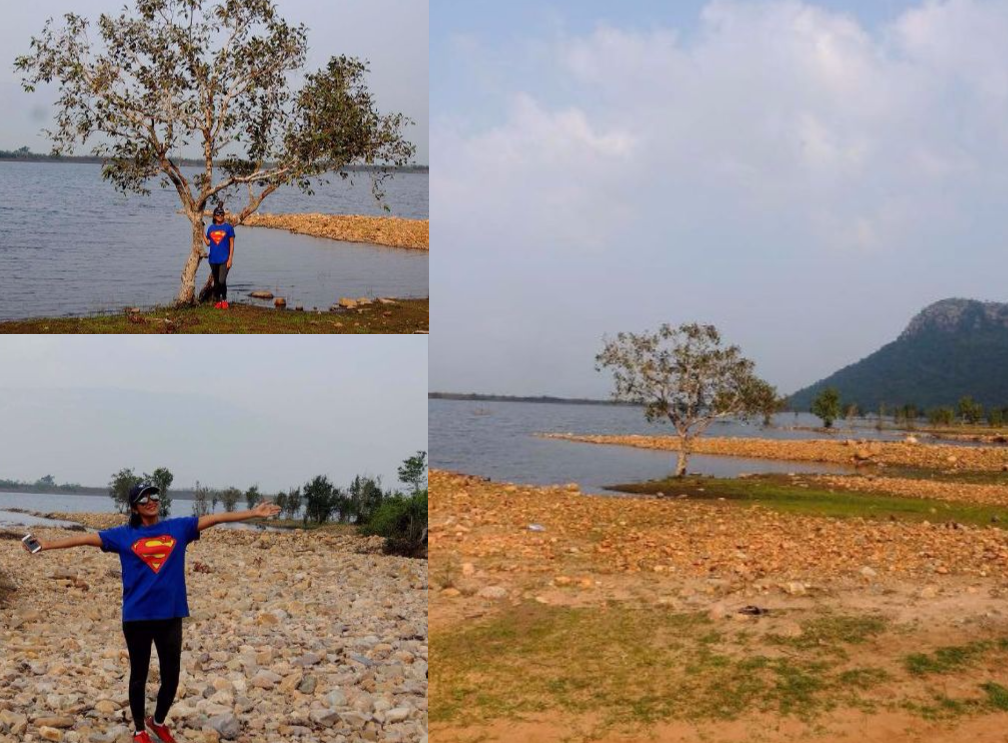 First stretch of the trek – reservoir on one side and a pebbled pathway
As we start the trek, we cross a small stream which is filled with small fish. The chilled fresh water is so refreshing and pure. The trek up to the first freshwater pool takes about 45 mins from the base. The route is narrow and steep at times. We reach the first pool and we are pleasantly surprised to see a constantly flowing waterfall feeding into a freshwater pool, the water is nice and cool. As I get into the cold water I can feel the tiny little fish nibbling at my feet. Move over Bangkok, this is the best natural fish pedicure in the world. I rest my feet in the water and keep it still, in a few minutes there is a school of fish all over my feet nibbling away at the dead skin around my toes. I am in heaven; this is the best pedicure ever.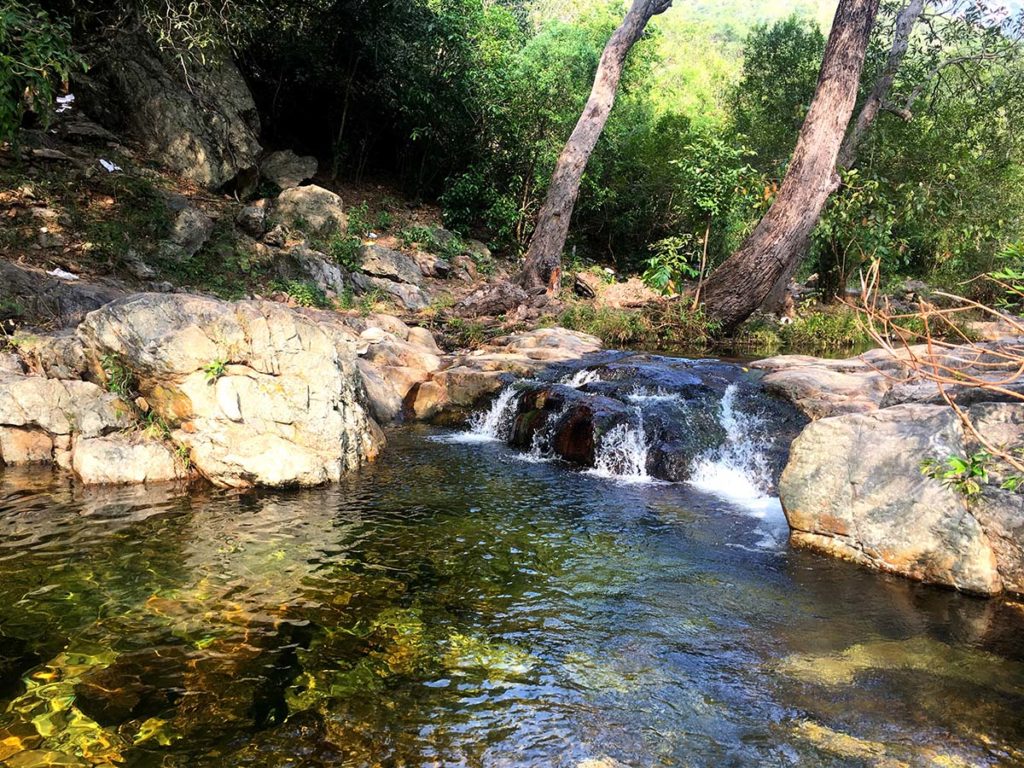 All four of us enjoy the ice cold stream and the waterfall, swimming and shivering at the same time! We were so hungry after our swim, we wiped away our sandwiches and chocolates in a jiffy! After an hour's break, we walk up to the second freshwater pool which is barely 15 mins away from the first pool, the only challenge being a very narrow vertical rock we have to climb. Our guide helped us through and we made it safely through the rocks.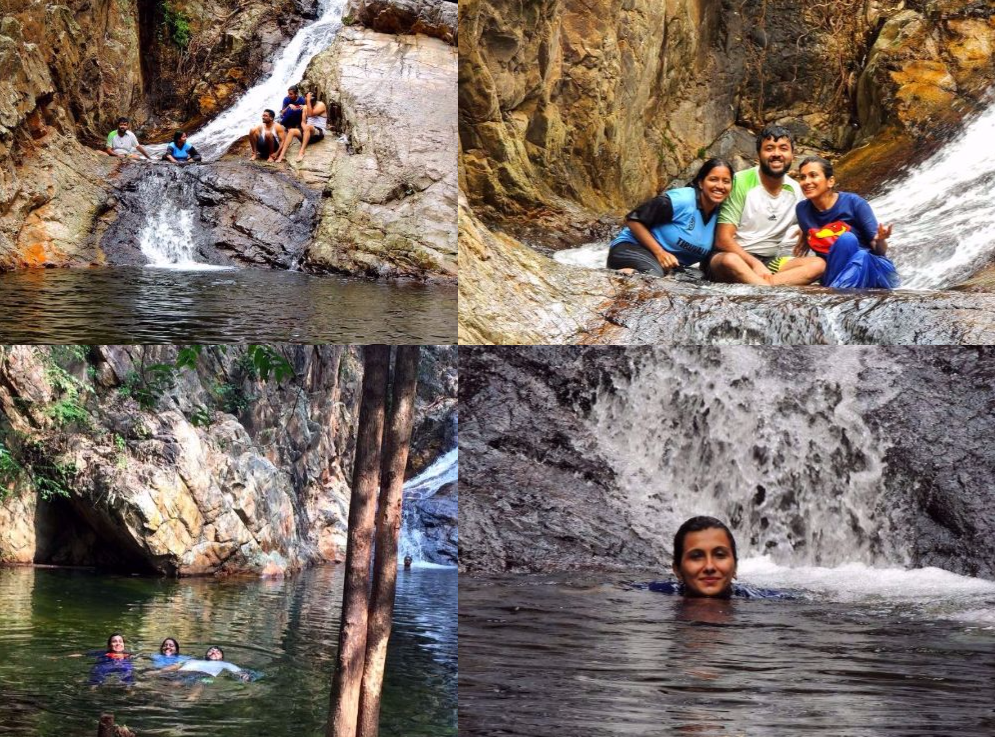 The second freshwater pool is even bigger than the first with a very large waterfall flowing down at the pool from a height of over 30 feet, there were people risking their lives and jumping into the pool from over 20 feet height. The tour guides who bring big groups of people provide the trekkers with life jackets so that they can enjoy the water even though they may not be able to swim. The water is absolutely fresh, clear and refreshing. The trek up to the third freshwater pool is probably the steepest; it takes about 15 mins to reach there. The 3rd freshwater pool is large and as I was informed by our guide is 40 feet deep. There was a group from Bangalore who had brought their golden retriever with them; it was a pleasure to see the canine swimming away in the cold waters. There were people with floats tied to ropes, one tourist even put on a show for us by diving into the pool from the rocks above.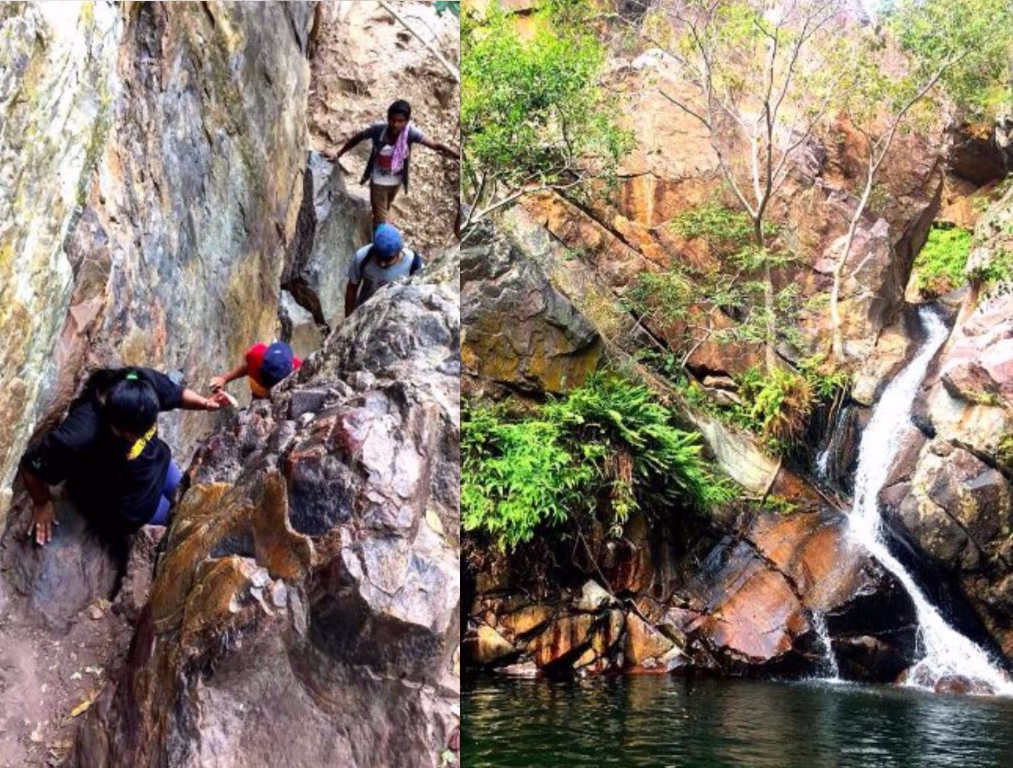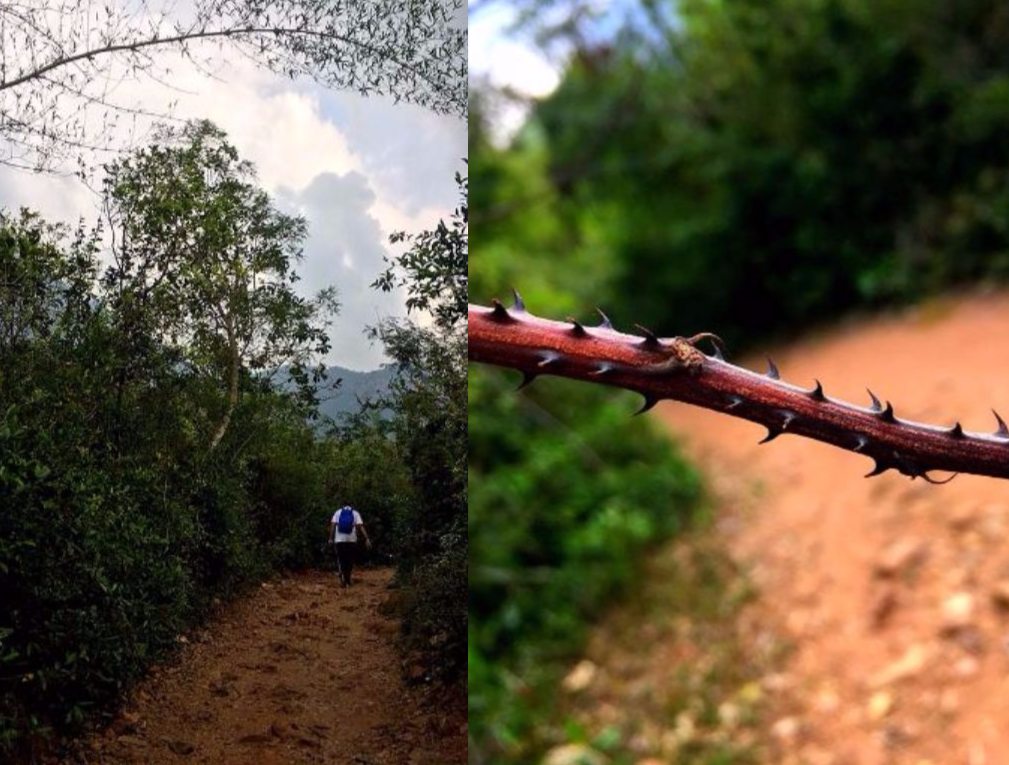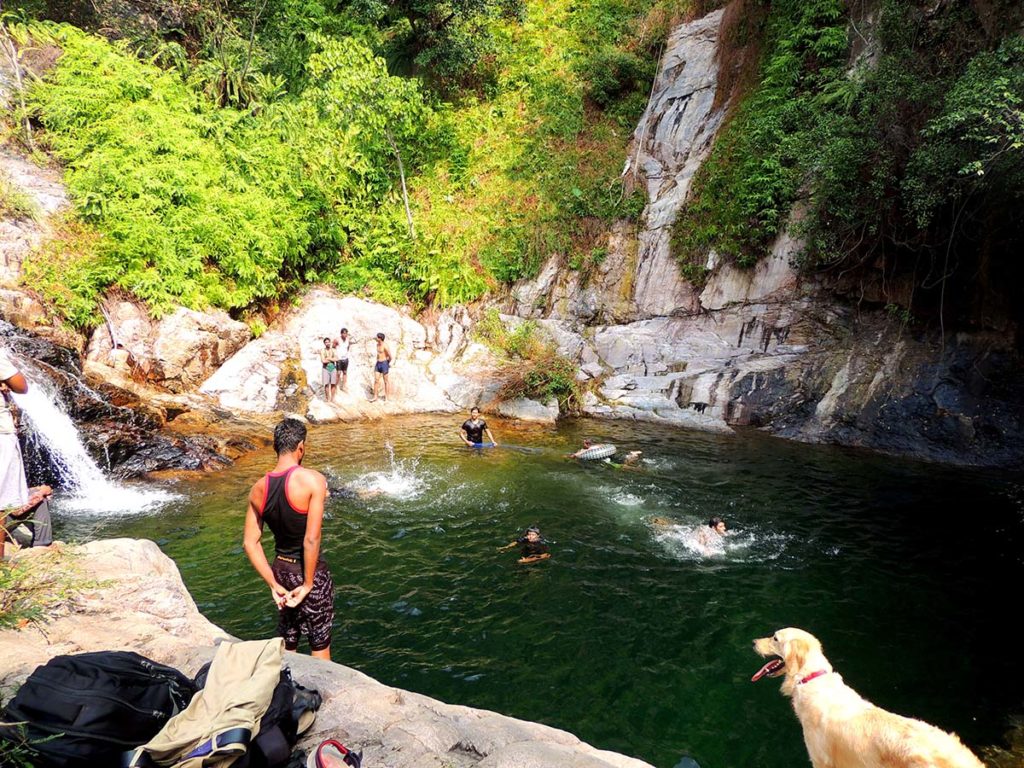 Saaks decided to stay back at pool no 2 and help with the laundry,(LOL) it took the 3 of us about 40 mins to get back to pool no 2. We regrouped at pool no 2 and head down all the way to the base of the mountain and finally to the car park very content and happy with our great achievement of the day.
Our helpful guide nudged Justin and said cheerful (Kaasu Sir) pay time. We paid our cheerful guide 1000 Rs and we were on our way to the next whiskey bar lol. Actually, the closest Liquor store which turned out to be Hari wines in a quaint little town called Pichatur near Arai village. We were extremely surprised and delighted to see a very neat and clean wine shop with absolutely chilled Kingfisher Ultra along with 7 other brands of cold beer. This was the best thing one could ask for after a 6-hour trek, we picked up some peanuts and enjoyed the cold beer and then head out looking for some lunch. It was already 4:30 pm and we kept driving hoping to find a restaurant or a roadside Dhaba. Just as we neared the Andhra Pradesh- TN border checkpoint we came across R K Dhaba. As we drove in we see 5 tables in an open to air setup with a few trailer trucks parked around the restaurant, we see a pot belly man chewing pan and talking on his phone. Bhaiya Khana Hein? We shouted. Pat came the reply Haanji Madam Butter chicken masala, paneer gravy, egg kheema, ghobi fry, Dal tadka, Egg rice, and rotis. Music to our ears, as we waited for our food many villagers invited us to see the Pongal celebrations at their farmlands. Simple village folk, truly innocent at heart not spoilt by the trappings of big city life. I guess they were amused as to what this Motley crew of hep city folk was doing at this quaint Dhaba on the highway. The food arrived piping hot and we belted away, no chatter at the table only the clatter of spoons and greedy hands. The grand finale was the piping hot egg kheema which came in last but not the least. It was fantastic. We head back to Chennai city very happy and content with the day's activities, truly worth it waking up at 5:00 am.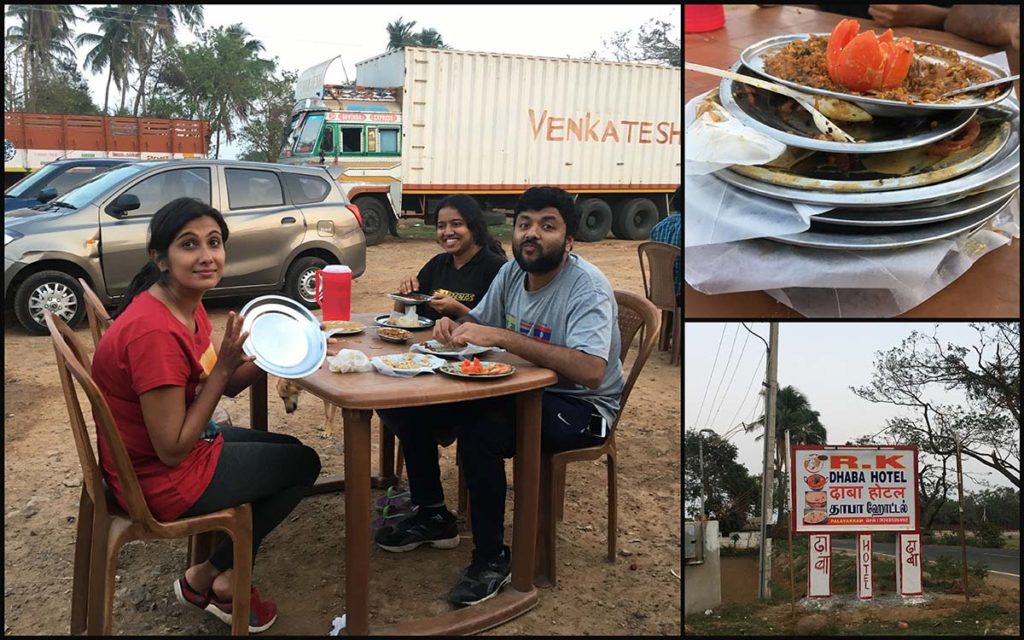 How To Reach Nagalapuram waterfalls Trek?
Chennai to Nagalapuram ( Arai village) – 80 km
Bangalore to Nagalapuram ( Arai village) – 270km
Nagalapuram ->Pichatur town ->Arai Village, Andhra Pradesh
From Pichatur, Arai village is around 11 Km. Once you reach Pichatur, you can also ask locals for the Arai village and they will guide you.
Guide for Nagalapuram trek
As it was our first time we took a guide. The Chennai trekking club and a lot of other organizations conduct trekking.
We took a local guide. I found the number on one of the travel blogs. His name is Mari (He understands only Telugu and Tamil), he organizes treks. His number: 09550010278
You can also get a guide once you reach the village.