AQUA OUTBACK
EXPLORING THE GULF OF MANNAR
"We need the tonic of wildness…At the same time that we are earnest to explore and learn all things, we require that all things be mysterious and unexplorable, that land and sea be indefinitely wild, unsurveyed and unfathomed by us because unfathomable. We can never have enough of nature." ― Henry David Thoreau, Walden: Or, Life in the Woods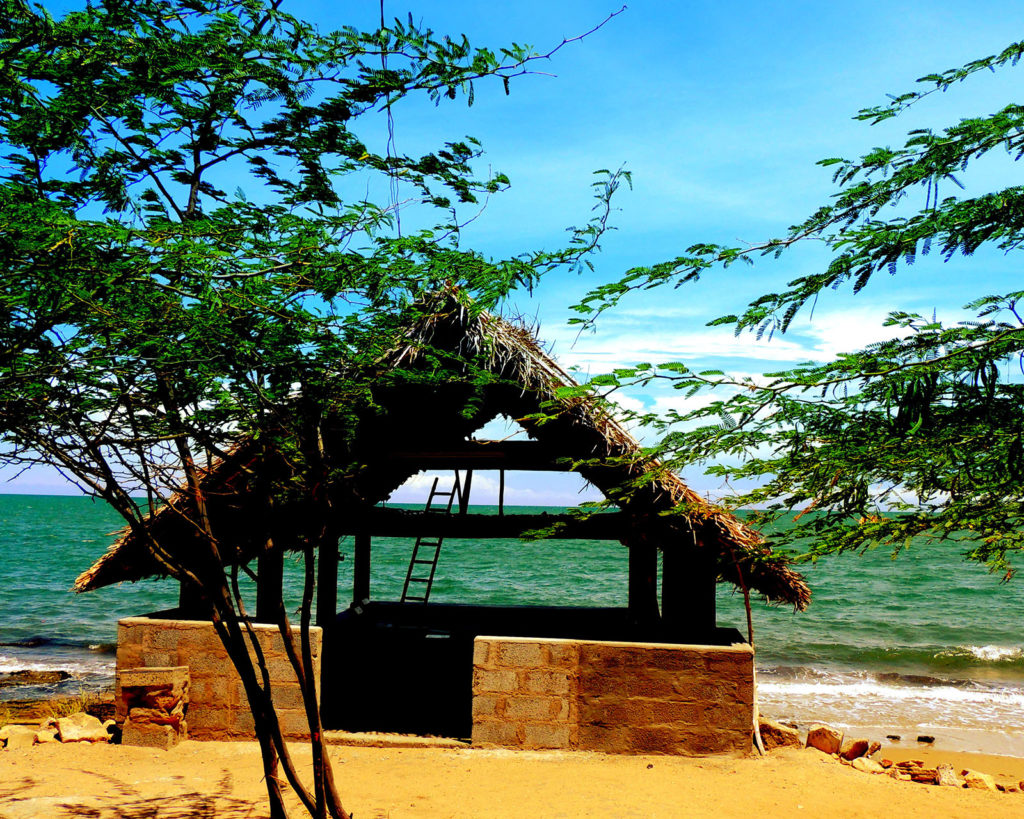 Para… Para… Paradise
What comes to your mind when we talk about coral reef, snorkeling, kayaking, kite surfing, and the most mouth watering sea food?? Thailand? Indonesia??
What if we told you, you have all this at a quaint town in Tamil Nadu?? Is it for real? Well, that was our reaction when we first discovered this place a year and half back (why blog so late?? We'll talk about that some other time 😉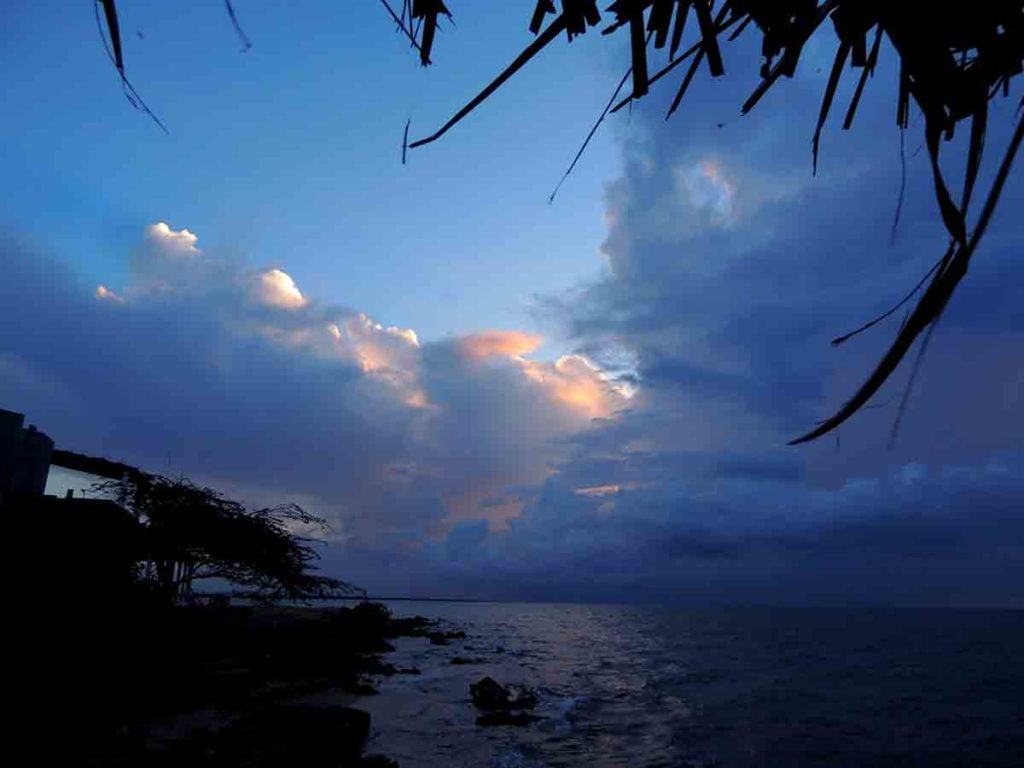 Aqua outback is undoubtedly Tamil Nadu's best kept secret! So let's get started!
Tuticorin also known as the Pearl City, due to the pearl fishing carried out in the town. It is a small town that lies in the Coromandel Coast, off the Bay of Bengal, in the southern part of Tamil India which was once a flourishing port. Today, Tuticorin is an "Emerging Energy and Industrial hub of South India"
Aqua Outback is situated on the outskirts of Tuticorin, a short drive (appx. twenty minutes)  from the railway station. On arrival at the station we were greeted by a gentleman sent to pick us up by the resort. As you drive closer to the property, you cross beautiful salt pan's and fish hatcheries, which in itself is a sight to see. We later learnt that our host family was into the salt and seafood business. On arrival at the property, we were truly blown away, secluded beach, such clear water and the perfect gazebo overlooking the ocean.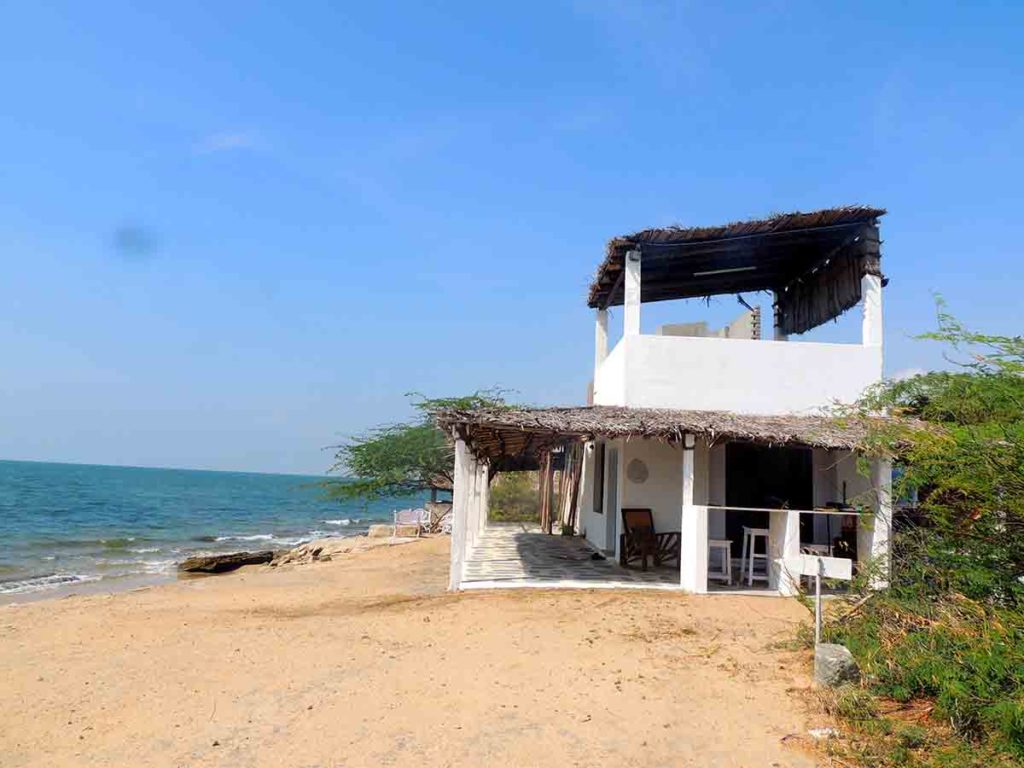 This property belongs to Arjun Motha, who has an incredible passion for the environment and marine conservation. He is also a fitness enthusiast.
The teal green water shimmered under the light of morning sun. The gazebo juts out into the ocean and you can hear the waves splashing on the rocks and mist covered on your face when the tide is high. That was our favourite spot, we could sit there for hours gazing at the sea, see the colour change every hour! And the skies! From bright orange on the horizon at dawn, to the crimson red at sunset, to the blue-black starry skies at night, it is so mesmerizing. Moments like this is what travelling is all about!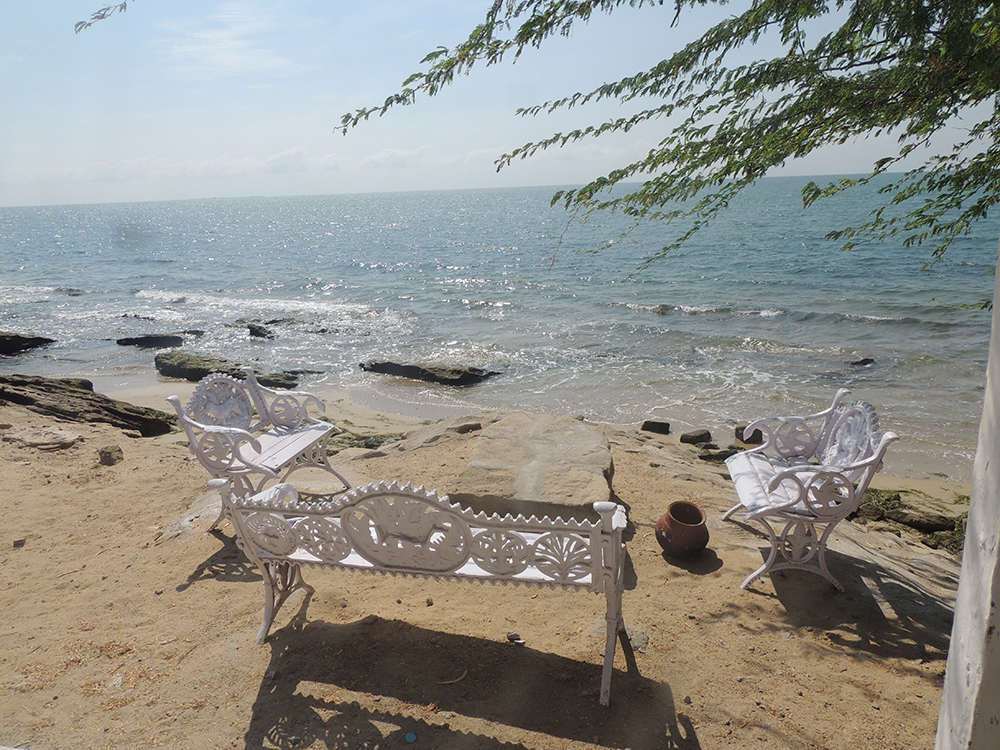 Accommodation
The property is bang on the beach, a 5 bedroom setup nestled perfectly on a natural cove. The rooms and the main dining area are all repurposed from a defunct prawn farm. The rooms are Spartan, but chic, made in a very typical Greek white and blue style. The washrooms are basic with open-to-sky showers.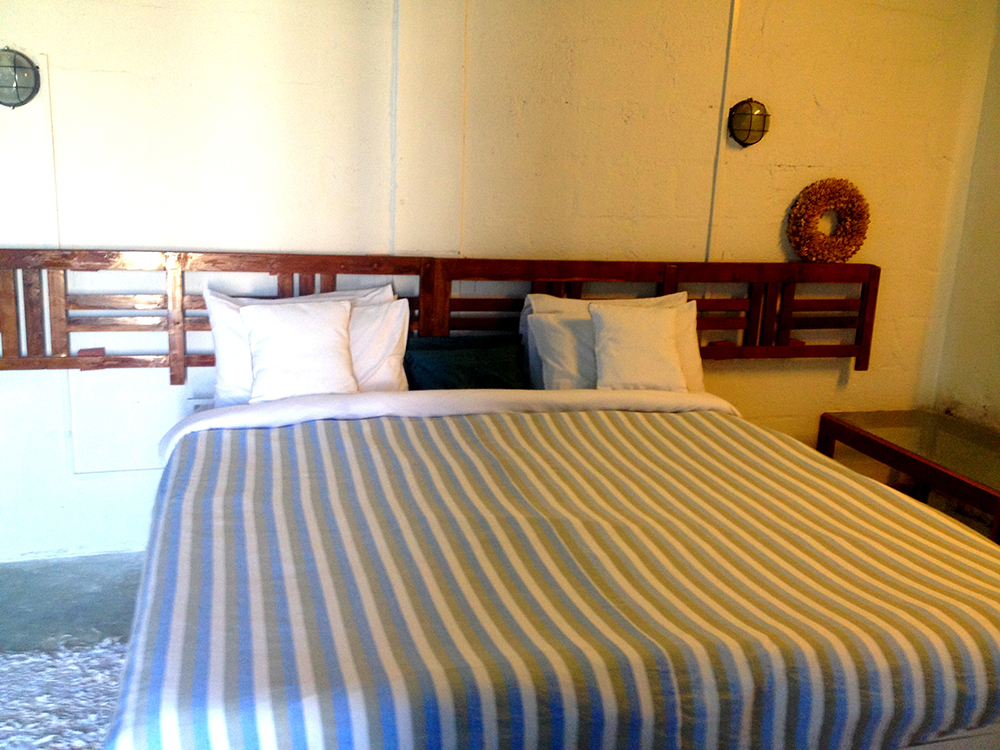 The Food   
The Mohta family hails from Kerala where seafood is a way of life. We were glad that we were in for a visual as well as a gastronomic treat. The scrumptious food and communal dining amplified the experience. It's a lot more fun to meet people, chat, and laugh and share travel stories. The dining area has an old world charm, solid wood antique furniture, and kitschy driftwood installation. The food is lip smacking good. The catch of the day ranges from fish, shrimp, prawns and crabs.  The recipes have been passed on by Arjun's mother, Mrs. Rohini Mohta, who is a wonderful and a warm host.  Anjana, Arjun's sister is an amazing cook and baker as well and has her own café (Aardvark Café) in the heart of Tuticorin! One multi-talented family!! Aqua Outback is the kind of place where you can concentrate on being pampered and relish every morsel of food.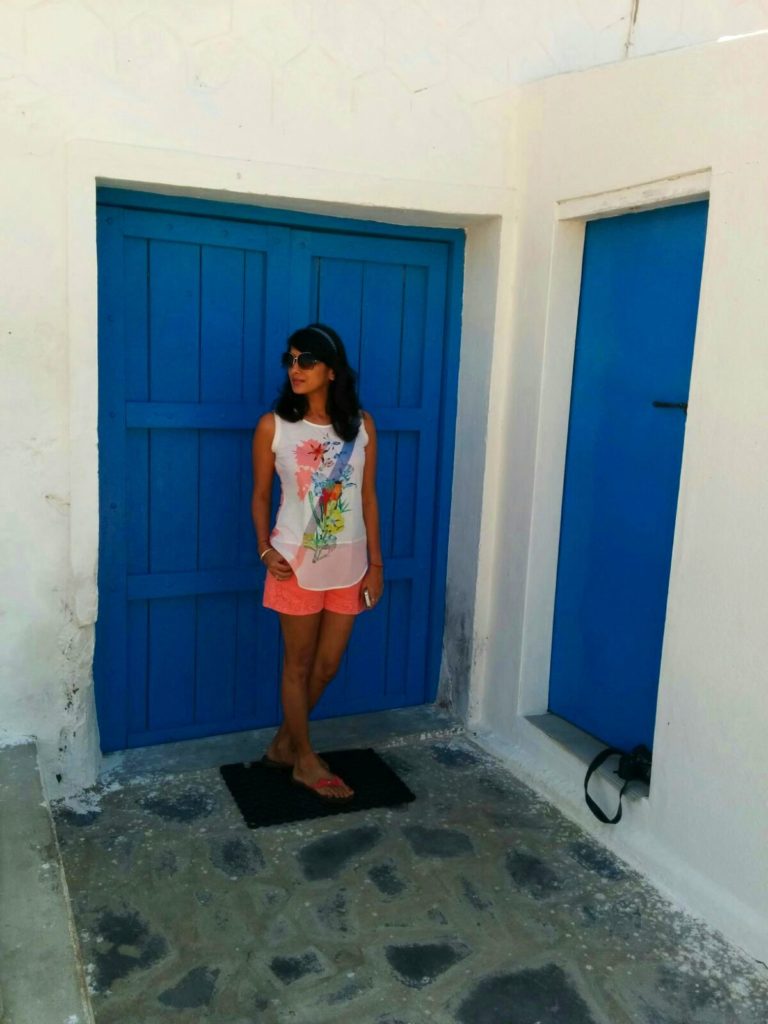 We had the pleasure of meeting other guests from all parts of the world such as Argentina and Japan. The Japanese gentleman we met was so much into fishing that he even went for an angling session post dinner armed with long rubber boots and a flashlight.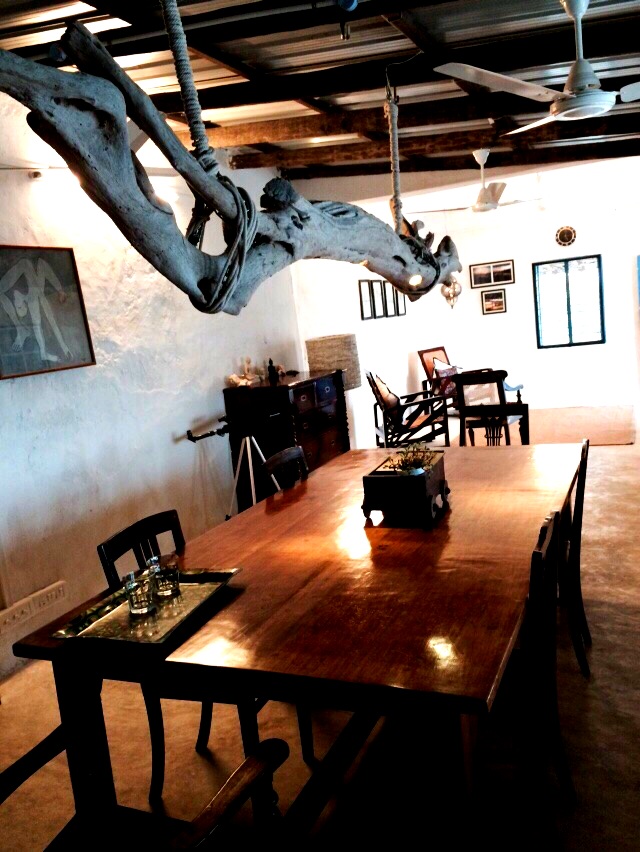 Activities
There are a plethora of activities offered at Aqua Outback, and we strongly recommend you to try all of them.
Snorkelling
Kayaking
Kite surfing
Angling
Bird watching
Sushi making
Island visit
Boot camp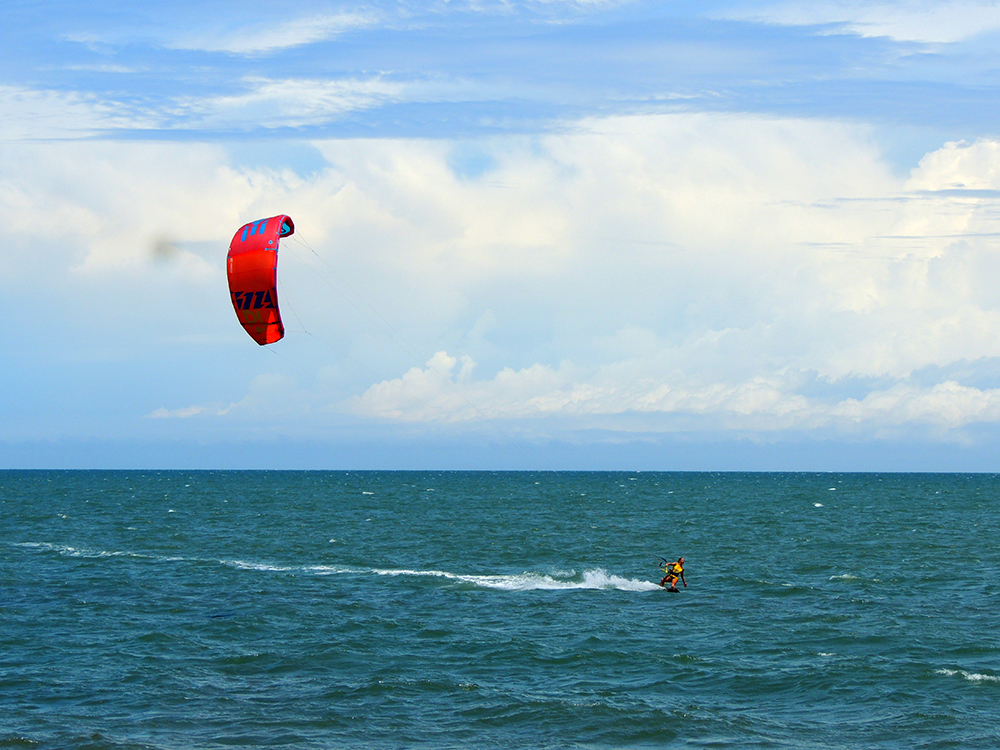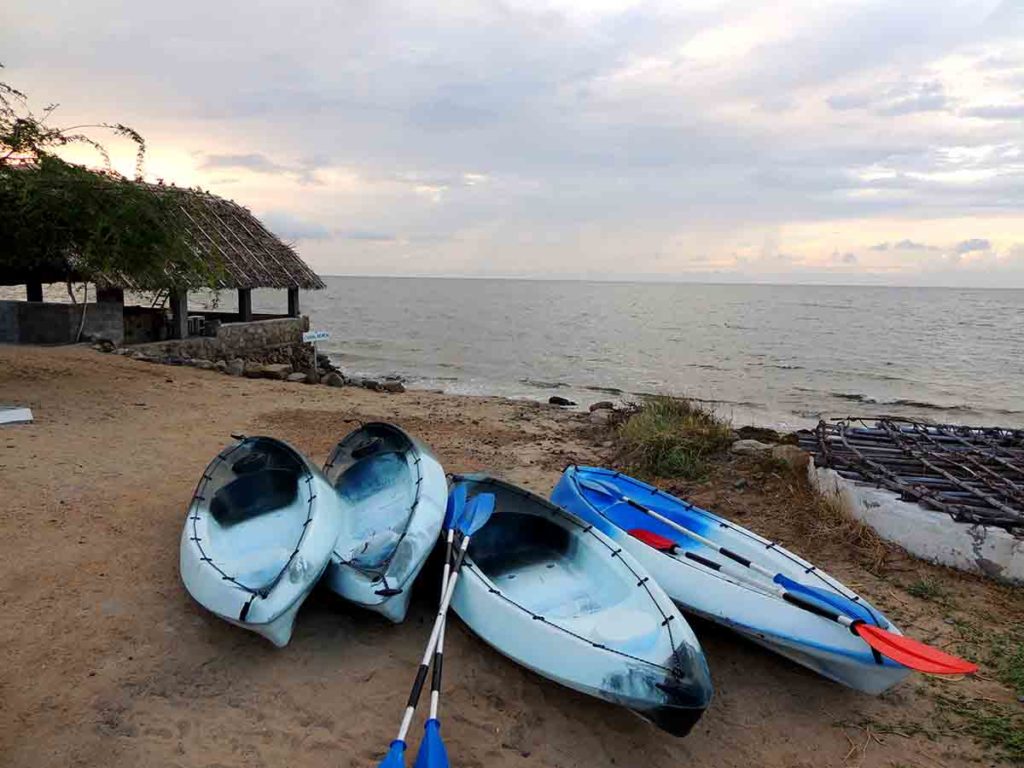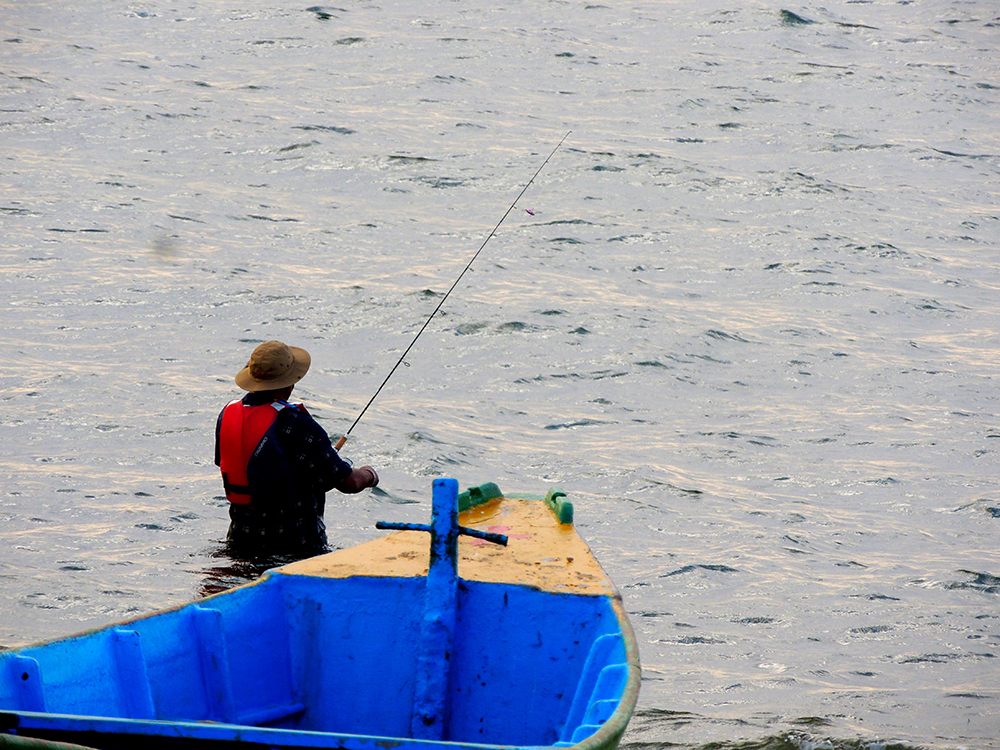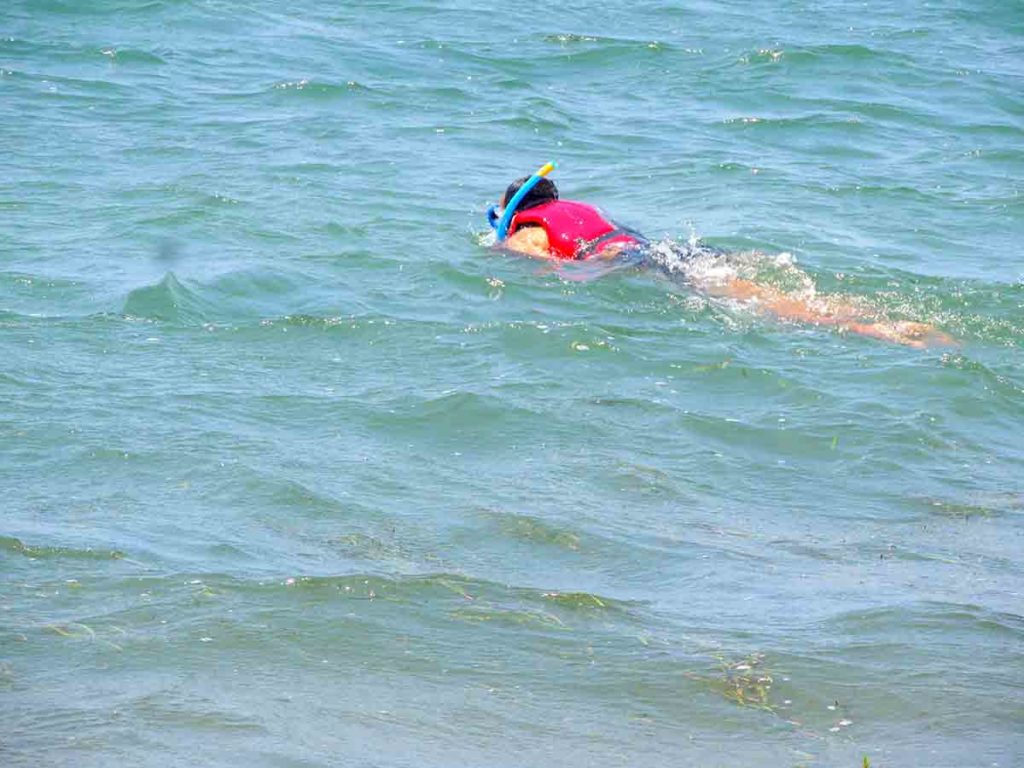 We did try Kayaking around the serpentine estuary with mangroves on either side. If you are more adventurous and skilled you can kayak around the sea too!!
Well for people who just want to sit back and relax, you can unwind on the hammocks and plantation chairs and soak in the view!
Sleeping in the shack under the direct gaze of the moon and against a million stars – is transformative. It cannot be put into words, you need to feel it! And thank us for it later 😉
For kids: The sea is by and large very mild and shallow and you can splash about without worrying too much about strong current. The lagoon is shallow, forms a mini pool!
The rich biodiversity, amazing landscapes, isolated beaches and awesome coral reefs are the perfect holiday destination for anyone who wants to get away from the crazy mundane city life!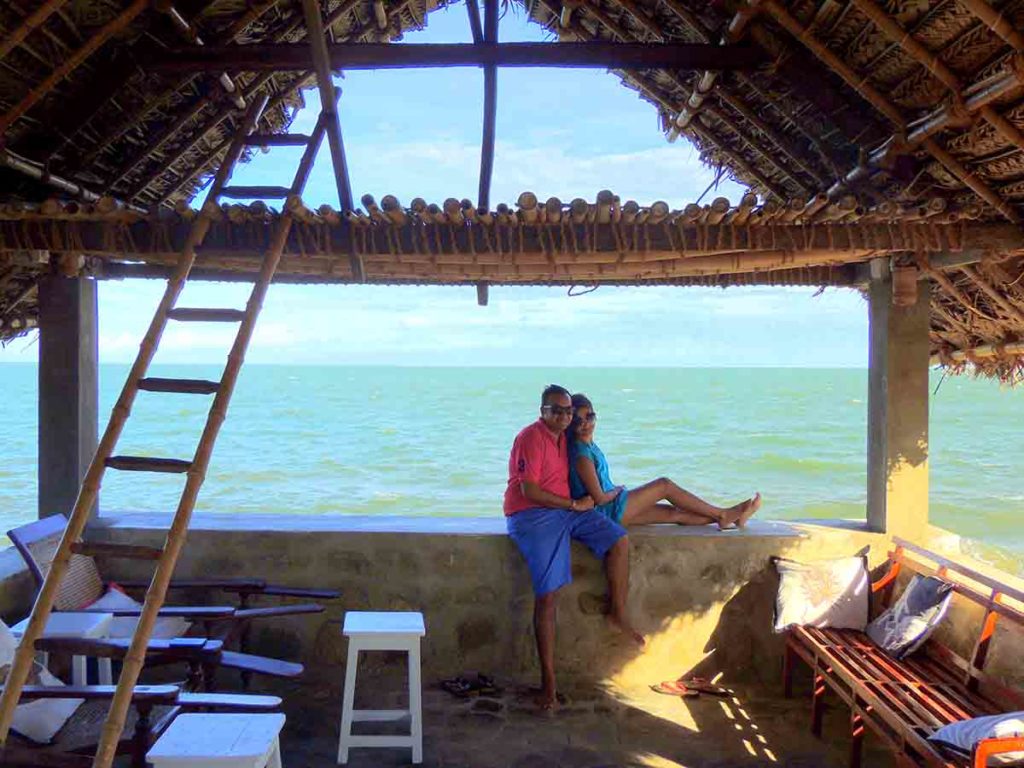 Tips
If you're interested in learning how to make Sushi, inform them in advance. They take sushi making classes.
If you are a fitness freak you can stay longer and attend the boot camp packages
Wake up early in the morning to see the sunrise! Trust us you won't be disappointed!
What to pack?
Sunscreen
Books
Alcohol (BYOB)
Swimwear
Camera with enough storage!! (You won't be able to stop yourself from clicking pics)
Toiletries
Things to do in Tuticorin
Visit the local bakeries and try the macroons
Kalakkad wildlife sanctuary
How to get there?
By Road
It is around 590kms from Chennai (nine hours) and 570 kms from Bangalore (eight and half hours)
FLIGHT
Spicejet operates two flights daily between Chennai and Tuticorin.
Alternatively, Madurai International Airport has more flight options. A drive from Madurai to Tuticorin typically takes an hour.
BUS
There are comfortable overnight air-conditioned daily sleeper buses from Chennai and Bangalore to Tuticorin.
TRAIN
From Bangalore
The Tuticorin Express leaves Bangalore City Junction at 21:10 in the night and reaches Tuticorin by 11:10 the following morning.
From Chennai
The daily Pearl City Express train service from Chennai departs Chennai at 19:35 every evening, arriving the next morning at 07:30
Tariff
Rs. 4,500/- per adult per day approx (Rates may vary in peak season)
Kids package Rs. 2,500/- per child age 6 -12yrs per day. (Less than 5 years old free)
*All packages are inclusive of Air-conditioned rooms, three meals, kayaking and snorkeling.
* Pick up and drop facility from Tuticorin town also included in the price.
For further details check out their website http://www.aquaoutback.com/